Draft of proposed rule similar to 2017 guidance on Title IX
Department still deliberating on text of proposed rule
Top Democrats on the committees overseeing education issues are calling for the Education Department to abandon its plan to write a regulation on how campuses should handle sexual assault.
Their criticism comes after a draft of that proposed rule leaked to The New York Times. It showed the department plans to continue policies that could strengthen protections for those accused of sexual assault.
Senate Health, Education, Labor and Pensions Committee ranking member Patty Murray (D-Wash.) spoke out against Secretary of Education Betsy DeVos's attempts to rewrite the rule, saying DeVos was not taking the concerns of victims into consideration.
"It's high time Secretary DeVos listen to them, abandon this plan, and start taking meaningful steps to address our nation's campus sexual assault crisis," Murray said in a statement Wednesday.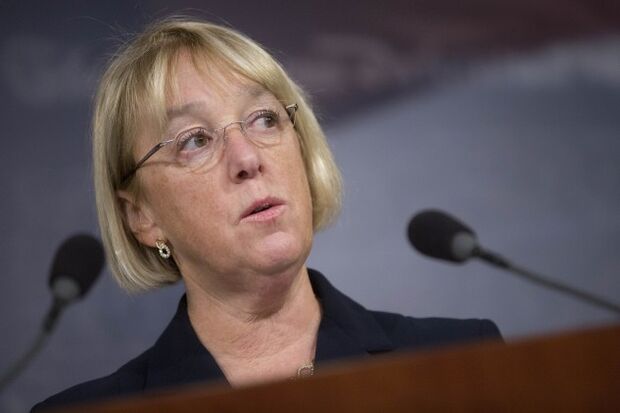 House Education and the Workforce Committee ranking member Bobby Scott (D-Va.) made a similar statement on the leaked draft, urging DeVos to scrap the proposal and "refocus the Department's efforts toward making colleges campuses and school classrooms safer and more welcoming for all students."
Murray said in a hearings earlier this year that an update to the law should "find ways to combat the rising number of threats to student safety on campuses, including campus sexual assault."
Meanwhile, the Republican leaders of those committees—Sen. Lamar Alexander (R-Tenn) and Rep. Virginia Foxx (R-N.C.)—said they were pleased DeVos was going through a process that allowed for public comment, rather than issuing guidance as the Obama administration did.
Alexander said the regulatory process would bring "much needed clarity to the federal rules helping colleges protect the safety and rights of students."
Draft Rule Similar to Guidance
DeVos rolled back Obama-era guidance last year on how colleges should address accusations of sexual assault on campus. The department issued new guidance, while officials crafted a rule that would have more legal standing.
The proposed rule looks to have some similarities to the 2017 guidance, according to the leaked draft. Like the guidance, the proposed rule will reportedly allow colleges to decide if they want to use a higher standard of evidence when determining if an accused student is responsible for an assault.
It would also allow mediation to reach informal resolutions; victims and accused offenders could request evidence from one another and cross-examine one another under the proposal, all differences from the Obama administration guidelines.
Education Department spokeswoman Liz Hill said the department is still deliberating on the rule.
"Any information the NY Times claims to have is premature and speculative and therefore we have no comment," she said in a statement.
The rule comes as Congress is in the process of reauthorizing the federal law (Pub. Law 110-315) overseeing colleges and universities.
Pending Lawsuit
Advocacy groups representing sexual assault victims sued the Education Department in January 2018 over the new guidance, saying it was based on discriminatory beliefs about women and girls who are victims of sexual assault.
If a final rule comes out and has similar policies to the guidance, the lawsuit could still be viable, said Seth Galanter, senior director with the National Youth Law Center, one of the groups arguing the case.
"We can't predict the future," he said. "But I would be shocked if our plaintiffs, people who advocate on behalf of survivors of sexual violence, aren't going to be injured by new regulations just as much as they're being injured by the current policies."
To contact the reporter on this story: Emily Wilkins in Washington at ewilkins@bgov.com
To contact the editors responsible for this story: Paul Hendrie at phendrie@bgov.com; John R. Kirkland at jkirkland@bgov.com; Brandon Lee at blee@bgov.com