Your Insider Look at Washington Starts Here.
Stay alert to breaking developments that will decide your strategy. Sync up to the news, updates, reports, and more – all from your computer and mobile device.
BGOV 200: Federal Industry Leaders 2020 – Bloomberg Government
Now in its ninth year, the 2020 report dissects the top 200 federal contractors moving the needle. With billions of dollars in business, these companies have made their mark - from established players to new, innovative shops mining fresh opportunities.
Bringing the 2020 Elections Into Focus.
Explore policy coverage providing you access to the latest happenings surrounding the 2020 elections landscape. Access the intelligence you need to decipher what's important and what's noise.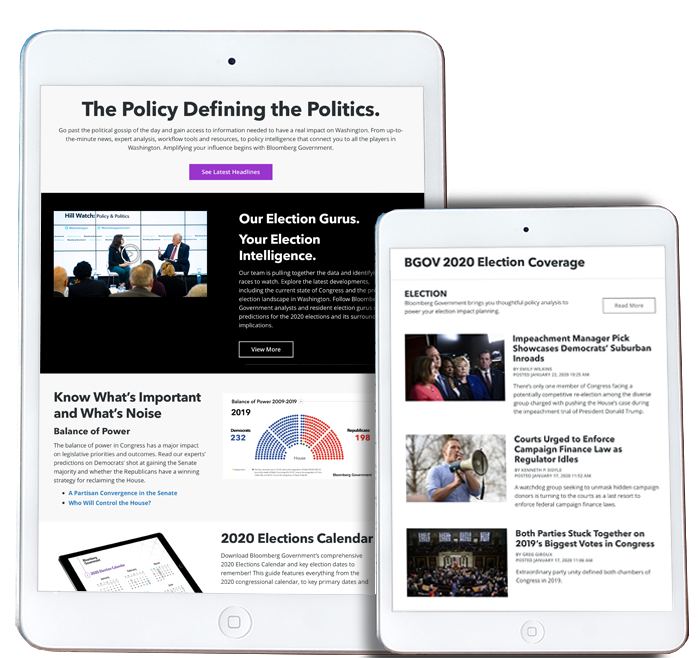 Your Daily D.C. Briefing.
Get a head start and stay in the know with What to Know in Washington, our daily roundup of the most important stories impacting government professionals.
Experience BGOV for Yourself.
Set up an in-person or virtual product demonstration today.