BGOV 2020 Elections Coverage
Go beyond the politics and explore policy coverage providing you access to the latest happenings surrounding the 2020 pre-elections landscape. With the most credentialed journalists on the Hill, BGOV has you covered with everything elections—from the latest news, key dates to remember, and expert analysis helping you decipher what's important and what's noise.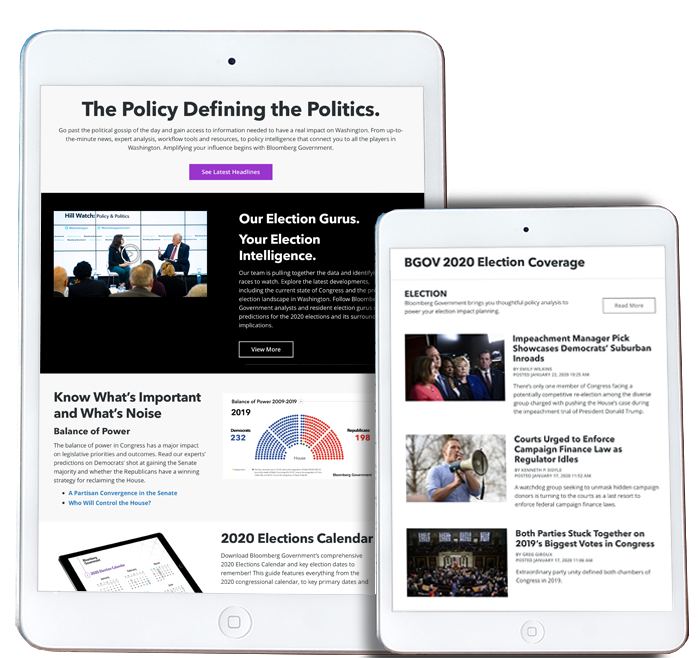 Federal Subcontracting in 2020
Transparency in the subcontracting market has improved, and emerging trends indicate growth in the number of sub-vendors and opportunities. Through analysis, subcontract data can become a meaningful part of your business development planning.
What to Know in Washington
What to Know gives you a head start on the day with reporting on the most important stories from Capitol Hill and the White House.