BGOV 2020 Elections Coverage
Go beyond the politics and explore policy coverage providing you access to the latest happenings surrounding the 2020 pre-elections landscape. With the most credentialed journalists on the Hill, BGOV has you covered with everything elections—from the latest news, key dates to remember, and expert analysis helping you decipher what's important and what's noise.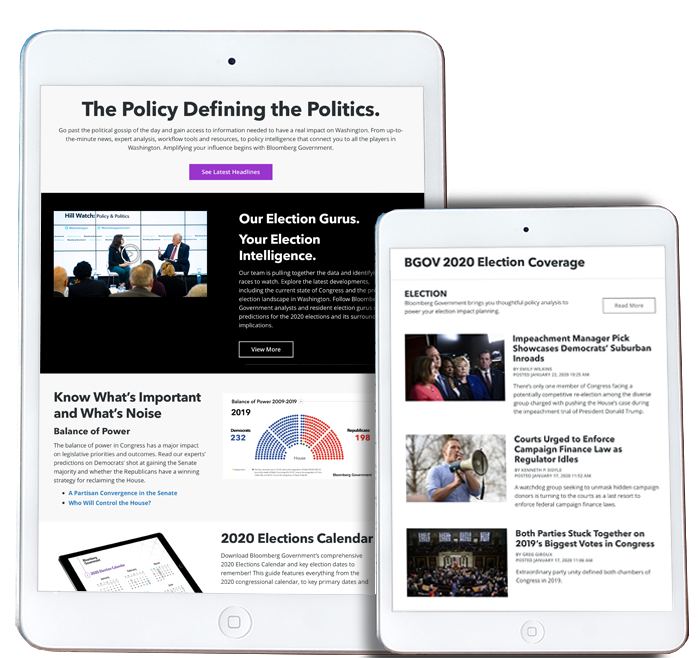 Fiscal 2020 Government Contracting Playbook
Our annual report dissects the trends and policies affecting the federal contracting community. BGOV analysts have compiled a playbook to help you navigate the fiscal 2020 budget.
What to Know in Washington
What to Know gives you a head start on the day with reporting on the most important stories from Capitol Hill and the White House.