BGOV 2020 Elections Coverage
Go beyond the politics and explore policy coverage providing you access to the latest happenings surrounding the 2020 pre-elections landscape. With the most credentialed journalists on the Hill, BGOV has you covered with everything elections—from the latest news, key dates to remember, and expert analysis helping you decipher what's important and what's noise.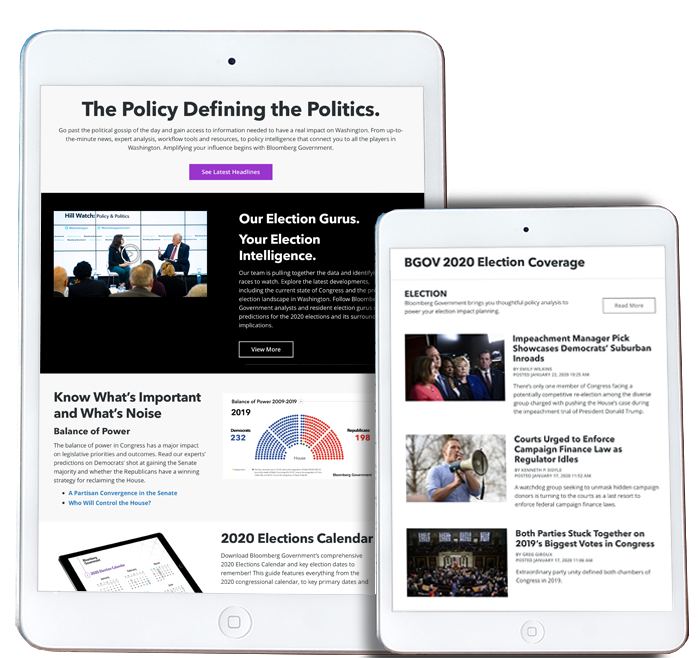 2019 Top-Performing Lobbying Firms
This analysis evaluates lobbying firms who reported $1 million or more in revenue as well as standout firms who exceed in key criteria: revenue growth, revenue growth per client, client retention, employee profitability, and more.
What to Know in Washington
What to Know gives you a head start on the day with reporting on the most important stories from Capitol Hill and the White House.