---
Our Mission
Bloomberg Government is the most comprehensive source of information and analytics for professionals who interact with – or are affected by – the government. Delivering rich data, sophisticated tools, and breaking news alongside original, in-depth analysis from policy and contracting experts, BGOV solutions help government affairs and government contracting professionals perform at the top of their game.
Leadership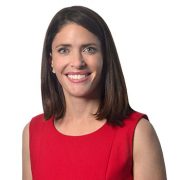 President
Head of Government Contracting Solutions
Chief of Staff
Government Affairs Sales and Engagement
Government Contracting Sales and Engagement
Commercial Director
News Director for Government Affairs Solutions
Head of Product for Government Affairs Solutions
Managing Editor for Government Contracting Solutions
Head of Marketing
Careers
When government is at its best, diverse ideas are at work. The same is true of Bloomberg Government. Our ability to innovate and serve our clients means diversity and inclusion are essential. If you're eager to join a multidimensional team that celebrates and leverages differences, if you have the vision to see how information can transform "business as usual," and if you are hungry to create – to build a service transforming how things get done – then apply to join our team.