Amplify Your Influence
News that's relevant and impactful. Exclusive events that connect influence with the influencers. The link between policy and intelligence begins with Bloomberg Government.
Addressing Your Needs.
With Everything You Want.
Essential resources covering legislation, regulation,
lobbying, and budgeting that connect you with policy makers, move the needle, and effect change.
Policy Intelligence
Breaking News in Washington
In-Depth Analysis
200+ D.C.-Area Reporters
Daily Newsletters
Email Alerts
Downloadable Presentations
Directories
Members of Congress
Congressional Staff
Congressional
Committees
Agency Staff
Government Affairs Professionals
Companies
Workflow Tools
Mobile App
Meeting Notes
Email Campaigns
Expert Analysis
Our journalists provide insights and context for the most significant government developments.
Bloomberg Government has transformed how we stay connected with the legislative and regulatory workings of Washington. BGOV's web- and app-based technology have created new efficiencies in areas where many other products were coming up short.
David Tully
Managing Director
Blue Cross Blue Shield Association
Legislative Analyst
Senior Reporter
Senior Reporter
Reporter
Senior Reporter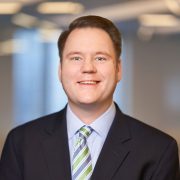 Deputy News Director
Reporter
Reporter
Senior Reporter
Senior Reporter
Team Leader
Reporter
Reporter
Deputy Team Leader
Senior Reporter
Deputy Team Leader
Reporter
Reporter
Team Leader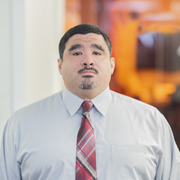 Senior Reporter
Reporter
News Director
Senior Reporter
Reporter
Reporter
Team Leader
Reporter
Team Leader
Legislative Analyst
Reporter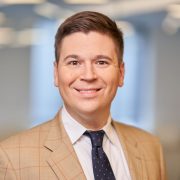 Legislative Analyst
Senior Reporter
Senior Reporter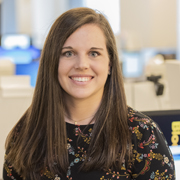 Reporter
Reporter
Reporter
Policy Intelligence
Our vast network of reporters doesn't merely cover what's happening in
Washington – they explain why what's happening is important to your business. Here are some of the areas that BGOV covers:
Decision Tools
Find all of the resources to track regulatory developments, changes in key legislation, and more – all in one place, and all for one price.
Legislation
Bill Tracking
Bill Summaries
Vote Tallies
Amendments
Documents
Regulation
Rule Tracking
Regulation Comments
Docket Materials
CFR
Lobbying
Activity Tracking
LDA Filings
Trends
Opportunities
Appropriations
Federal Budget
Federal Spending
Opportunity Search
Contracts Search
Agency Documents
Mobile App
Access news, directories, events, and legislation wherever you go. When you get back to the office, all of your actions on the mobile app are seamlessly synced to your BGOV desktop.
Calendar
Track what's happening on the Hill, with information on hearings, markups, when Congress is in/out of session, and all the necessary event details at your fingertips.
Directories
Filter through directories of key decision-makers with ease. Locate member bios, congressional staff, committees, office information, and more.
Grassroots Advocacy
Empower your supporters to take action using our new grassroots advocacy platform.
Shape the Story. No Matter Which State You're In.
Explore the impact of decisions made at the state level on national policy with Bloomberg Government: State. This resource enables you to stay up to speed on state legislative and regulatory actions with proven, relevant news; directories of key policy makers; and more.
See It in Action.
Schedule an in-person or virtual product demonstration.