Air Force in August terminated contract to A. Finkl & Sons Co.
Bunker buster contract had prompted lawmakers' questions
Chicago-based A. Finkl & Sons Co. is challenging the Air Force's decision to scrap a contract worth hundreds of millions of dollars to make bunker-busting bombs, according to a filing with the Government Accountability Office.
The Air Force yanked the lucrative contract from Finkl in August after complaints from Pennsylvania lawmakers that Finkl is a foreign-owned company with ties to a U.S-sanctioned Russian oligarch. Ellwood National Forge, a competitor for that award, also protested the Air Force's decision partly because firms under foreign control aren't eligible to compete for the bunker-buster program.
Air Force Yanks Bomb Contract From Firm Tied to Russian Oligarch
Without any public announcements, Finkl on Sept. 7 filed a protest with the GAO. While little information is available on the protest, it is linked to to the solicitation for the 2,000-pound BLU-137 penetrator warhead.
Ukraine Conflict
Finkl's parent company, a Swiss steel group named Schmolz + Bickenbach AG, is partially owned by Russian billionaire and aluminum magnate Viktor Vekselberg, according to company records.
According to Schmolz + Bickenbach's website, Ukranian-born Vekselberg held an 11.34 percent stake through Liwet Holding AG and another 1.25 percent through Renova Innovation Technologies Ltd. as of last July. In May, the share of the firm owned by Liwet and Renova was a larger 26.9 percent, according to a company press release.
Vekselberg and Renova Group are both targets of U.S. sanctions against Russian economic interests in retaliation to the country's actions in Ukraine and Crimea.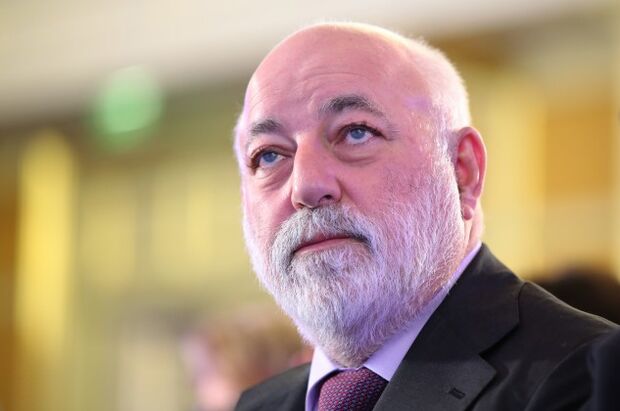 Schmolz + Bickenbach itself was never subject to sanctions because Vekselberg's stakes were below the majority control level needed to trigger them. After the Air Force terminated the Finkl contact, a spokesperson told Bloomberg Government that the company was evaluating all options to respond to the decision.
The spokesperson, who asked not to be named, also said at the time that the Air Force canceled the contract not due to Vekselberg's holdings but because Finkl is owned by Schmolz + Bickenbach AG, and therefore it is seen as a company under foreign ownership.
The company did not respond to a request for comment on the protest filed with the GAO. The Air Force can't comment because of the pending protest, Air Force spokeswoman Ann Stefanek told Bloomberg Government. The GAO has until Dec. 17 to reach a decision.
To contact the reporter on this story: Roxana Tiron in Washington at rtiron@bgov.com
To contact the editors responsible for this story: Paul Hendrie at phendrie@bgov.com; Brandon Lee at blee@bgov.com; John R. Kirkland at jkirkland@bgov.com