Trump's Influence Tested in Crowded Republican Senate Primaries
Ex-president revoked backing of candidate trailing
Contenders continue to angle for his endorsement
Donald Trump's influence in contested Senate primaries and ability to shape the makeup of the chamber is getting tested a little more than a month before primary season kicks off in earnest.
Trump this week pulled back his endorsement of Rep. Mo Brooks, who's trailing primary opponents in an open-seat race in Alabama. Trump-endorsed candidates also have struggled in Pennsylvania, where Sean Parnell dropped out because of domestic violence allegations, and in North Carolina, where Rep. Ted Budd has failed to take the lead in a crowded field despite an early stamp of approval from the former president.
Republican and Democratic strategists said Trump has made some poor picks but also suggested his influence may have waned since leaving office more than a year ago and without his preferred communication method.
"An ex-president's endorsement does not carry the same weight as a president's endorsement, especially when he does not have access to Twitter or social media," Republican pollster Whit Ayres said.
Still, Republican candidates are seeking out his endorsement because it "keeps one of your rivals from getting it, and having it is still better than not having it, at least as of today," Ayres added.
That includes in the most crowded Senate primaries, in Missouri, Ohio, and Pennsylvania. He's endorsed 15 Senate candidates total, including nine incumbents, according to a count by Ballotpedia.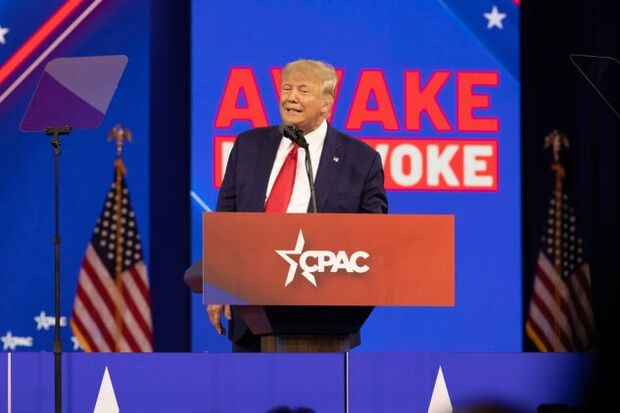 John Hancock, a consultant and former Missouri Republican Party chairman, said the half-dozen top candidates in his state's Senate primary are angling for Trump's endorsement. Eric Greitens, the state's controversial former governor, has tried the hardest to identify with him but has faced pushback from other Republicans, especially after new reports this week about court filings by Greitens' ex-wife alleging domestic violence. Greitens denied the allegations.
Read More: GOP Senate Primary Cracks Door Open for Democrats in Missouri
"A Trump endorsement in many GOP primaries is helpful," Hancock said. "However, all campaigns are largely localized and the quality of the candidate is most important."
In Alaska, Trump beat Joe Biden by 10 percentage points, but his early endorsement hasn't provided much of a boost for Kelly Tshibaka in the Senate race, according to Anchorage consultant Jim Lottsfeldt, who's worked for Republicans and Democrats. Tshibaka, a former state administrative official, is trying to unseat Sen. Lisa Murkowski (R).
"I don't think his endorsement means anything in Alaska," Lottsfeldt said of Trump.
Murkowski, one of seven Republicans who voted to convict Trump in his impeachment trial after the Jan. 6 Capitol riot, is the only GOP incumbent the former president is actively trying to defeat. Lottsfeldt said it won't work, both because Murkowski is a superior candidate and Alaska voters, while conservative, are independent and hard to sway.
Democrats may be the greatest beneficiaries from Trump's endorsements, said Martha McKenna, a Democratic consultant and former top official at the Senate Democrats' campaign committee. She pointed to Georgia, where Trump hand-picked football legend Herschel Walker to take on Sen. Raphael Warnock (D).
Walker has faced a series of reports about past domestic violence, questionable business practices and erratic behavior. He's said political opponents and the media are trying to smear him.
Trump is "getting behind losers in Senate primaries," McKenna said, noting that Walker "has an unbelievable opposition research file." The former president's involvement in the Georgia race and others "has made him look weak and has strengthened Democrats' hand."
To contact the reporter on this story: Kenneth P. Doyle in Washington at kdoyle@bgov.com
To contact the editors responsible for this story: Kyle Trygstad at ktrygstad@bloombergindustry.com; Bennett Roth at broth@bgov.com