Rob Portman's Retirement Scrambles Senate Race Field in Ohio
Rep. Tim Ryan (D) said he's "looking seriously" at vying for seat
GOP also defending open seats in Pennsylvania, North Carolina
Sen. Rob Portman's announcement Monday that he won't run for re-election cracks wide open the 2022 field for his seat in Ohio, setting up a potentially crowded Republican primary and adding to the list of open seats the party must defend.
Rep. Tim Ryan , who ran for the Democratic presidential nomination, said on Twitter he's "looking seriously at" running for the seat and included a link to donate to his efforts to "make sure Democrats have the resources to compete and win" in Ohio's races for governor, Senate, and House.
Among the numerous Republicans whom observers immediately mentioned as possible contenders was Rep. Jim Jordan, the ranking member on the House Judiciary Committee. He's a high-profile supporter of former President Donald Trump, which has in the past proven important in primaries, and reported having more than $5 million on hand in his latest filing with the Federal Election Commission.
The Cincinnati Enquirer also noted other members of Congress, Ohio Republican Party Chairwoman Jane Timken, former state Treasurer Josh Mandel, and "Hillbilly Elegy" author J.D. Vance among Portman's potential Republican replacements.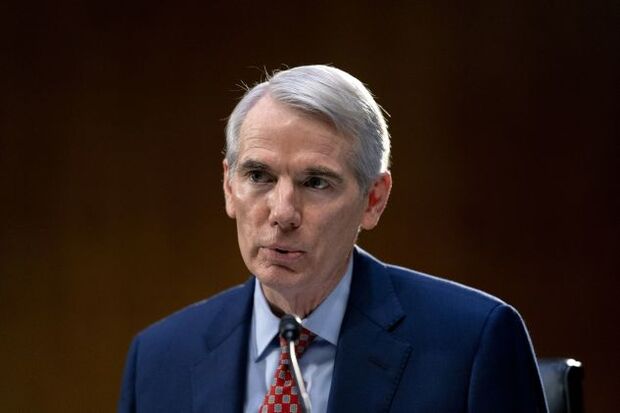 Former Rep. Jim Renacci, who lost a Senate bid in 2018, said in a phone interview that Portman's announcement was "certainly a surprise." He didn't rule out a run but said he'd reserve comment until he spoke with Portman.
Renacci, a wealthy former businessman, lost his challenge to Sen. Sherrod Brown (D) 53% to 47%. His Senate campaign raised more than $12 million, including more than $8 million from the his own pocket.
Other possible candidates didn't immediately respond to requests for comment.
Add Another Seat
Portman's retirement adds a tantalizing opportunity for Democrats on a 2022 map that already provides an avenue to expand their majority. Republicans are also defending the open seats of retiring Sens. Pat Toomey (R-Pa.) and Richard Burr (R-N.C.). Sen. Ron Johnson's (R-Wis.) seat is likely to be competitive whether he seeks re-election or not.
In response to the news, Democratic Senatorial Campaign Committee spokesman Stewart Boss said Republicans are dealing with "an increasingly tough map" and that Portman's exit means "another open seat liability in a major battleground state" with "a messy and divisive primary."
Read More: Georgia Will Decide Senate Majority and Set Stage for 2022 Fight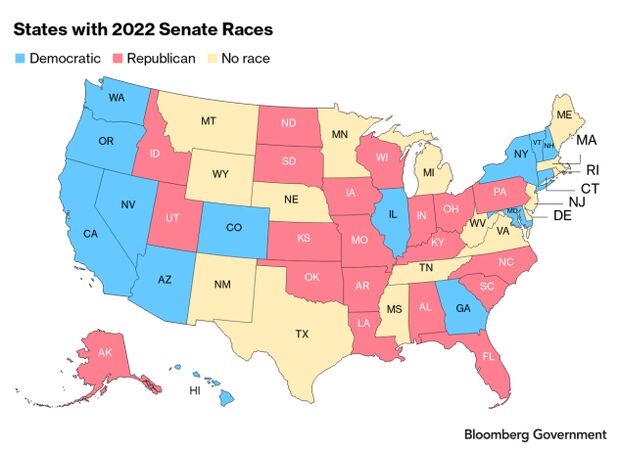 But it's so far unclear who beyond Ryan will run on the Democratic side. The party lost the presidential race in Ohio by 8 points in the last two elections and Portman won his last race against former Gov. Ted Strickland (D) by 21 points, though Brown has been re-elected twice.
Ryan's race was one of only a few House races in Ohio that were relatively close last year. Another was Kate Schroder's (D) unsuccessful challenge to Rep. Steve Chabot (R).
Connie Schultz, Brown's wife and a nationally syndicated columnist, said in a tweet: "You can stop texting me only men's names for the Democratic candidate. Ohio may have other plans."
Sen. Rick Scott (R-Fla.), chair of the National Republican Senatorial Committee, said in a statement, "The 2022 election in Ohio starts today and Republicans will hold that seat."
Among the offensive targets for Republicans next year are a pair of seats they recently lost in special elections, those of Sens. Mark Kelly (D-Ariz.) and Raphael Warnock (D-Ga.). Democrats' two runoff victories in Georgia this month made the Senate evenly divided and handed them control, with Vice President Kamala Harris casting tie-breaking votes.
Partisan Gridlock
Portman, a moderate, cited increasing division in Washington as a reason for his decision to leave, saying in a statement that "it has gotten harder and harder to break through the partisan gridlock and make progress on substantive policy."
Senate Minority Leader Mitch McConnell (R-Ky.) said in a statement that "the Republican conference and the institution as a whole will be worse off when Rob departs." McConnell didn't mention the race to fill the seat.
Read More: GOP Senator Portman Not Running for Re-Election in 2022
To contact the reporter on this story: Kenneth P. Doyle in Washington at kdoyle@bgov.com
To contact the editors responsible for this story: Kyle Trygstad at ktrygstad@bgov.com; Bennett Roth at broth@bgov.com