Georgia Will Decide Senate Majority and Set Stage for 2022 Fight
Democrats targeting pickups in at least two Biden-won states
Republicans on offense in Nevada, Arizona, New Hampshire
Georgia's pair of Senate runoffs will not only decide which party controls the Senate in the 117th Congress but also crystallize the fight for the majority in the 118th.
The results of both Peach State races will determine whether Democrats kick off the cycle with 48, 49, or 50 seats — and how many seats either party must net to run the chamber come 2023.
After disappointing results this month left their majority hopes hanging by a thread, Democrats are optimistic they can buck traditional headwinds in 2022 thanks to the slate of states holding Senate elections.
"A lot depends on what happens in Georgia," said Jessica Taylor, Senate editor of the Cook Political Report. "Historically, the president's party loses seats in what often can be difficult midterm elections. The math is challenging for Republicans, still."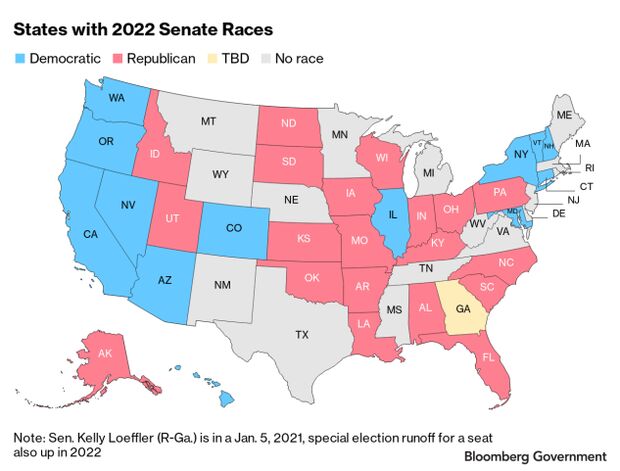 Republicans are defending at least 20 of the 34 seats up for election, including two in states President-elect Joe Biden won this month. Those numbers would increase by one if Republicans hold on in the Jan. 5 special election in Georgia, which Biden carried narrowly. That seat, now held by appointed Sen. Kelly Loeffler (R-Ga.), who faces the Rev. Raphael Warnock (D) in the January contest, will be up for a regularly scheduled election in 2022.
The two seats in Biden-won states Republicans will definitely be defending are those held by Sen. Ron Johnson in Wisconsin and Sen. Pat Toomey in Pennsylvania. Toomey announced last month he won't seek another term, nor will fellow GOP Sen. Richard Burr in North Carolina, which President Donald Trump won by 1 percentage point.
Another GOP incumbent on retirement watch in a potentially competitive state is 87-year-old Sen. Chuck Grassleyof Iowa.
Republicans' best offensive opportunities are against Sen.-elect Mark Kelly (D-Ariz.) and Sen. Catherine Cortez Masto (D-Nev.) in two states Biden carried by narrow margins. Sen. Maggie Hassan (D-N.H.) could also face a difficult re-election if Gov. Chris Sununu (R) challenges her.
Midterm Track Record
Two years away from the next election, both parties face potential primary problems and are beginning preparations for turning out their bases. The latter could be more difficult without President Donald Trump in office.
In the past 40 years, the party controlling the White House has gained Senate seats in only three midterms: 2018, 2002 and 1982. The potential for Biden to preside over a divided government could conceivably help Democrats add 2022 to that list, given that the party may have trouble passing more ambitious legislation that, as it has in the past, motivates the opposition party to go to the polls, said Rob Jesmer, a former executive director at the National Republican Senatorial Committee.
"If you think back on midterm elections, they're in reaction to something passing or advocacy for something, and I'm not sure we're going to have that dynamic this year," Jesmer said.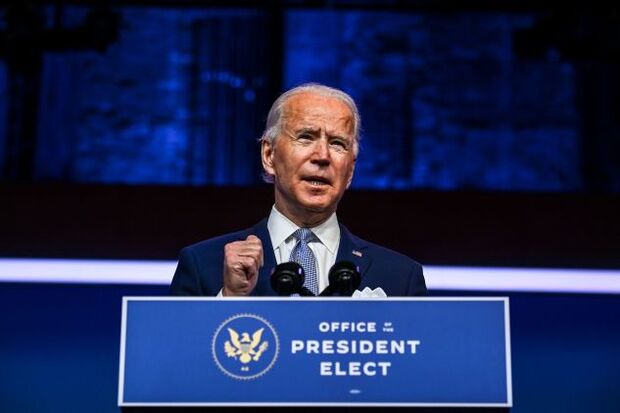 In 1981, Ronald Reagan began his first term with a Democratic House and Republican Senate — the GOP expanded its Senate majority by one in 1982 despite losing 26 seats in the House. Months into his first term, President George W. Bush and Republicans lost Senate control with the defection of a senator mid-cycle but won it back in 2002. And in 2018, Republicans expanded their Senate majority even as Democrats netted 40 seats in the House.
If the country is still dealing with the coronavirus in 2022 — and if voters feel the Biden administration has done a good job responding to it — Democrats could see a small boost, said Taylor, citing the "rally around the flag" effect in 2002 that benefited Republicans after the 9/11 terrorist attacks in 2001.
But, with Biden in the White House, Democrats will take a hit if voters don't feel the country is moving in the right direction, regardless of which party controls the Senate at the time.
"It's about who is more broadly in power," Taylor said.
Trump Card
It's unclear what role Trump will play in the midterms, or what will happen with his energized base of loyal voters most Republican lawmakers catered to during campaigns. But no one thinks Trump will be going away quietly after exiting the White House on Jan. 20.
He hasn't ruled out a 2024 presidential bid. And he set up a leadership PAC, which he can use to collect donations and financially support candidates — including primary challengers to GOP incumbents.
"He wields a lot of influence in primaries especially, and that could be problematic for Republicans," Taylor said.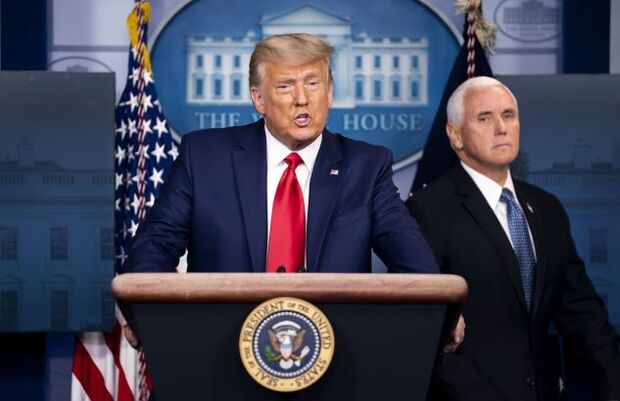 Democrats have their own intraparty disputes. Progressives expanded their ranks in the House in 2020, even as the Democratic caucus shrank. Groups such as Justice Democrats backed candidates including Cori Bush (Mo.) and Jamaal Bowman (N.Y.), who unseated established and high-ranking incumbents in primaries — a scenario that could play out in Senate races in two years.
"The big wild card is if the left is able to mobilize primaries," Jesmer said. "If they are, I think it will be real problematic for a lot of these Democrats."
'Work For It'
Without Trump at the top of the ticket, Democrats are giving voters another boogeyman in 2022: Senate Majority Leader Mitch McConnell.
Stacey Abrams, whose organization Fair Fight was credited with leading the charge on the Democratic turnout in Georgia, is already using the longtime GOP leader to boost turnout in the January runoffs.
"Not everyone knows that Mitch McConnell has been the reason they haven't received unemployment benefits, that he's the block against most of the resources and the support that we need to survive Covid," Abrams told MSNBC. "And so, we've got to do that work."
McConnell isn't nearly as triggering for liberal voters as Trump. But his push to fill the judiciary with Trump nominees, including three to the Supreme Court, may help in states that are more competitive than the ones Democrats lost in 2020.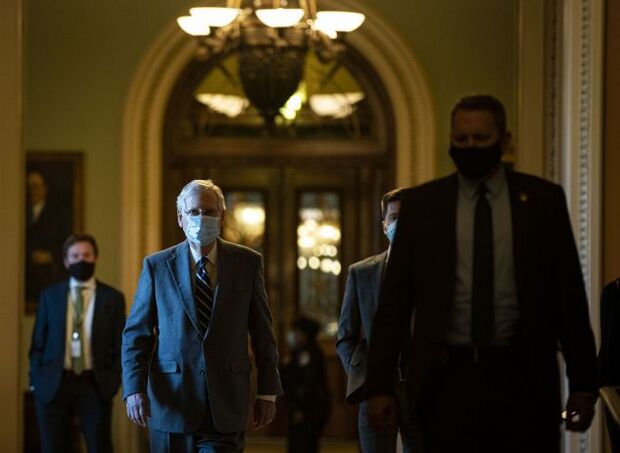 Matt Canter, a former deputy executive director at the Democratic Senatorial Campaign Committee, said McConnell has "positioned himself as a real villain," but Democrats need more than merely criticizing McConnell to improve upon the last two midterms when Democrats held the White House, in 2010 and 2014. They lost the House and the Senate in those two years, respectively.
"In the midterms it becomes important to have some type of base mobilization strategy," Canter said. "I don't know that Democrats have mastered that."
Democrats were successful in turning out large numbers of voters in 2018, but Canter admitted messaging for that election "was handed to us on a silver platter," thanks to Trump.
"In '22, we have to work for it," he said. "I think that's going to be critical."
To contact the reporter on this story: Emily Wilkins in Washington at ewilkins@bgov.com
To contact the editors responsible for this story: Kyle Trygstad at ktrygstad@bgov.com; Bennett Roth at broth@bgov.com