Progressives Seizing Growth Opportunity in Challenging Midterms
2022 cycle dyanmics provide new avenues to Congress
Groups hope to expand influence in Democratic caucus
Retirements, rematches, and redistricting are boosting progressives' confidence they can expand their influence in the House Democratic caucus, even as the party could lose the chamber.
Organizations such as Justice Democrats, Way to Win, the Progressive Change Campaign Committee, and Indivisible have so far endorsed about a dozen candidates in solidly Democratic districts where the incumbent is leaving Congress or a target for defeat because of ideological differences.
The swing districts are what will decide the majority, but the caucus makeup—which affects policy and leadership decisions—will also be determined in safer seats where the question often isn't which party will win it but how far to the left on the political spectrum the next member of Congress will fall.
"Part of the reason Democrats keep losing is the critique that we're out of touch with a lot of mainstream America," said Leah Hunt-Hendrix, a co-founder and co-chair of Way to Win. "We really have to do this longer-term work of transforming who is holding these seats, whether or not that's part of the effort to hold the House in 2022."
Democratic incumbents are facing a tough election cycle: Republicans have the upper hand in redistricting, historical precedent favors the party not in power, and President Joe Biden's approval rating is underwater. Some may also be vulnerable to a primary challenge after a year of tension over the party's agenda with full control of Washington.
While the Democratic Party may lose seats, the progressive wing of the caucus could grow. One reason is that as Republicans reconfigured competitive districts to lean more red, they made some Democratic districts bluer, expanding the primary population in a midterm election cycle when the voters most likely to turn out trend to the left.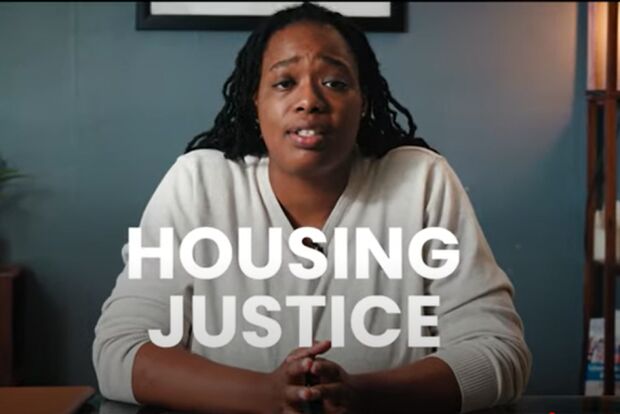 Progressive challengers are presenting themselves as outsiders in contrast to out-of-touch incumbents. In 2020, three Justice Democrats-backed challengers unseated incumbents in their primaries: Reps. Cori Bush (D-Mo.), Jamaal Bowman (D-N.Y.), and Marie Newman (D-Ill.). Reps. Ayanna Pressley (D-Mass.) and Alexandria Ocasio-Cortez (D-N.Y.) unseated fellow Democrats in 2018.
Justice Democrats spokesman Waleed Shahid said the group focuses on races where the incumbents might have matched their districts when they were first elected, but hadn't kept up with shifts in their constituencies.
"You have longtime incumbents who have taken tens of thousands of dollars of corporate money and are representing districts that are increasingly progressive, young, and ready for change," he said.
Former Rep. Steve Israel (D-N.Y.), who was head of the House Democratic campaign arm from 2011 to 2015, said as districts have become more red or blue, primaries have become more competitive.
"Members wake up not concerned about being defeated in a general but being defeated in a primary," he said.
Call It a Rematch
At least two incumbents who won with unimpressive vote shares are set for rematches from 2020.
Kina Collins is launching her second campaign against Rep. Danny Davis (D-Ill.), who won 60% of the vote against a trio of challengers who evenly split the other 40%. Collins, a gun violence prevention activist, said there are signs this race will be different: She outraised Davis year-to-date through September, and she's so far his only opponent. Beyond that, Collins said voters want someone who doesn't merely support policies such as an expansion of government-run health care, but will actively fight for them.
"It's no longer just about Democrats being back in power," Collins said. "It's who those Democrats are."
Rep. Henry Cuellar (D-Texas) is again facing Jessica Cisneros after she lost in 2020 by less than 4 percentage points. Cuellar, the lone anti-abortion-rights House Democrat, earned the ire of progressives after he was one of nine Democratic lawmakers who demanded a vote on the bipartisan infrastructure bill (Public Law 117-58) before, not after, a vote on the social spending and tax plan.
Read More: South Texas Rematch Pits Centrist Incumbent Against Progressive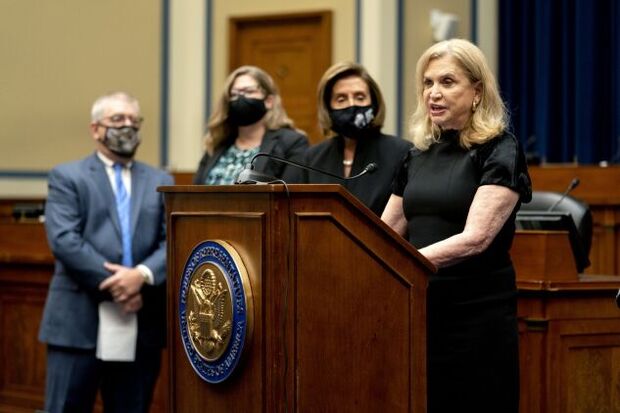 Two other Democrats are facing primary challengers endorsed by major progressive groups.
Rep. Jim Cooper (D-Tenn.), a member of the fiscally conservative Blue Dog Coalition who first came to Congress in 1983, faces Nashville community organizer Odessa Kelly two years after defeating a liberal primary challenger with only 57% of the vote. Rep. Carolyn Maloney (D-N.Y.), chair of the House Oversight and Reform Committee, faces community organizer Rana Abdelhamid after narrowly surviving a 2020 primary with only 43%.
In a brief interview, Maloney brushed off concerns about being targeted again, saying "we have a democratic system" and "people are entitled to run."
Cooper said it's premature to discuss his primary since the state legislature hasn't completed redistricting.
"Nobody knows who is going to primary who," he said. "I don't have a district. It's up to the legislature."
Retirement Rebounds
Progressive groups are also endorsing candidates to run in districts where Democrats are retiring or seeking another office. Adam Green, co-founder of the Progressive Change Campaign Committee, said many of the 19 announced exits so far provide "a real opportunity."
"A lot of these open-seat primaries represent a chance to upgrade—replace acceptable or fine Democrats with game-changing or bold progressives," he said.
They're also often crowded affairs, so they'll have to overcome competitive and likely expensive nominating contests. The Democratic open-seat challengers endorsed by progressive groups include several in states where the lines aren't final and district numbers aren't set:
Florida: former state Attorney Aramis Ayala (Rep.

Val Demings

running for the Senate)
Florida: state Rep. Michele Rayner (Rep.

Charlie Crist

running for governor)
Kentucky: state Rep. Attica Scott (Rep.

John Yarmuth

retiring)
New York: activist Melanie D'Arrigo (Rep.

Tom Suozzi

running for governor)
Pennsylvania: state Rep. Summer Lee (Rep.

Mike Doyle

retiring)
North Carolina: former state Sen. Erica Smith (Rep.

G.K. Butterfield

retiring)
Texas: Austin City Councilman Greg Casar (Rep.

Lloyd Doggett

running in new district)
To contact the reporter on this story: Emily Wilkins in Washington at ewilkins@bgov.com
To contact the editors responsible for this story: Kyle Trygstad at ktrygstad@bloombergindustry.com; Bennett Roth at broth@bgov.com