On the Ground in Georgia on Eve of Senate Elections (Podcast)
Bloomberg Government's Kyle Trygstad, Greg Giroux, and Emily Wilkins discussed the state of the Senate races in Georgia on the eve of the twin runoff elections.
Democratic challengers Jon Ossoff and Raphael Warnock are campaigning with President-elect Joe Biden on Monday, while Republican incumbents David Perdue and Kelly Loeffler hope for a late turnout boost from President Donald Trump's appearance.
Speaking from Atlanta, Wilkins said the nearly $500 million in advertising spending is apparent when turning on her TV, that Vice President-elect Kamala Harris' drive-in rally Sunday had the same energy as a traditional election eve campaign event, and that Trump's recorded conversation with Georgia Secretary of State Brad Raffensperger regarding finding enough votes to overturn Biden's victory in the state reverberated immediately on the ground.
Listen to the latest episode of Downballot Counts
Read More: 'Everything Is at Stake': Georgia and Biden Transition Converge
Subscribe and Listen to Downballot Counts from your mobile device:
Via Apple Podcasts | Via Overcast | Via Stitcher | Via Spotify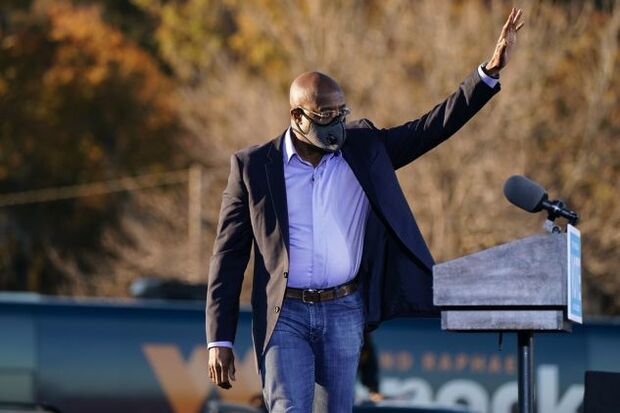 To contact the hosts: Kyle Trygstad in Washington at ktrygstad@bgov.com; Greg Giroux in Washington at ggiroux@bgov.com
To contact the editor responsible for this story: Loren Duggan at lduggan@bgov.com