How to Watch Super Tuesday Congressional Primary Results
There is plenty to track among 113 House districts and three competitive Senate races across the five states holding elections Tuesday, the first congressional primary day of the 2020 election year.
So here is a guide for watching the down-ballot results, with all poll closings in the eastern time zone:
The earliest poll-closing time is in North Carolina (7:30 p.m.), where Democrats will choose a nominee to face Sen. Thom Tillis (R). The Democratic Party's preferred candidate is Cal Cunningham, a former state senator and military veteran who faces four opponents.
About half of registered North Carolina Democrats live in nine counties: Mecklenburg (Charlotte), Wake (Raleigh), Guilford (Greensboro), Durham (Durham), Forsyth (Winston-Salem), Cumberland (Fayetteville), Buncombe (Asheville), Pitt (Greenville), and Orange (Chapel Hill).
Watch the Democratic primaries in the 2nd District, which is wholly within Wake, and the 6th District, which has all of Guilford and part of Forsyth. Both districts were redrawn under court order and are now Democratic bastions. In both districts, Democratic women are the front-runners to succeed retiring Republican men.
In Alabama (8 p.m.), the marquee race is the Republican Senate primary for the seat Jeff Sessions is trying to reclaim from Doug Jones (D). Sessions, who was a senator for 20 years before becoming President Donald Trump's first attorney general, has six challengers, and he probably won't win a majority of the vote to avoid a runoff on March 31. Alabama's vote-rich counties include Jefferson (Birmingham), Madison (Huntsville), and Mobile (Mobile).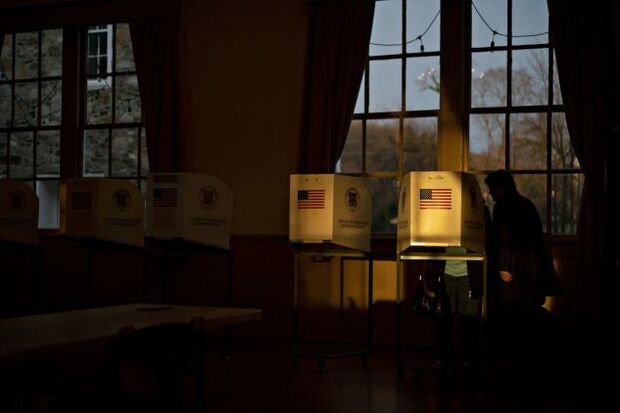 In Texas, where most polls close at 8 p.m., watch which two of the 12 Democratic candidates for the Senate advance to a May 26 runoff that will determine a nominee against Republican incumbent John Cornyn.
While Texas is geographically huge, with 254 counties, more than two-thirds of the 2016 Democratic presidential primary vote came from only 10 counties: Harris (Houston), Dallas (Dallas), Travis (Austin), Bexar (San Antonio), Tarrant (Fort Worth), Hidalgo (McAllen), El Paso (El Paso), Collin (Plano), Fort Bend (Sugar Land), and Denton (Denton).
Tarrant is the dominant county in Texas' 12th District, where Rep. Kay Granger (R), the top Republican on the Appropriations Committee and the longest-serving Republican woman in the House, faces a well-funded primary challenger.
Also watch the Democratic primary in south Texas' 28th District, where eight-term moderate Rep. Henry Cuellar (D) is opposed by the more liberal Jessica Cisneros, an immigration lawyer. The district includes all of Webb County (Laredo) and Starr County, which are on the U.S.-Mexico border and are more than 95% Hispanic. There are also significant blocs of Democratic votes in the district's parts of Bexar and Hidalgo.
In Arkansas (8:30 p.m.), there aren't any contested congressional primaries. Democrats didn't field a single candidate against Sen. Tom Cotton (R), who unseated a Democratic incumbent in 2014.
California, with 53 districts, is the biggest prize. But with the latest poll-closing time, at 11 p.m., and a drawn-out process for counting its many vote-by-mail ballots, the state may not yield any meaningful returns until Wednesday or even later.
Under state law, ballots can be postmarked as late as the primary day so long as they arrive in county election offices by the ensuing Friday. In some California contests, it could take days or weeks to determine who advances to the November general election.
California's population centers include Los Angeles County, which is more populous than 41 states. Worth watching is a first-round special election in the vacant 25th District, which includes part of northern Los Angeles County and part of eastern Ventura County. No one is likely to win a majority of votes in the all-candidate election, in which case the top two finishers would advance to a May 12 special general election.
Also monitor the vote in Orange County, which includes all or part of four districts that Democrats flipped from Republicans in the 2018 election: the 39th (Gil Cisneros), 45th (Katie Porter), 48th (Harley Rouda) and 49th (Mike Levin). Orange County in 2016 voted Democratic for president for the first time since 1936.
For more: What to Look for in Super Tuesday's Congressional Primaries
Election results:
Alabama
Arkansas
California
North Carolina
Texas
To contact the reporter on this story: Greg Giroux in Washington at ggiroux@bgov.com
To contact the editors responsible for this story: Kyle Trygstad at ktrygstad@bgov.com; Bennett Roth at broth@bgov.com