GOP Flips First House Seat of 2022 in Texas Special Election
Mayra Flores, a Mexican-born Republican activist, defeated Democrat Dan Sanchez in Texas' Hispanic-majority 34th District on the US-Mexico border, marking the first congressional seat to flip party control in 2022.
The AP called the race with Flores, who needed a majority of the vote to win outright Tuesday, leading the four-candidate field with 51%.
The win by Flores, a health-care worker, will fill the vacant seat caused by Filemon Vela's resignation, while further narrowing Democrats' minute advantage in the House, and providing the GOP a momentum boost ahead of the November midterm elections.
Texas' 34th District, which includes all of Cameron County in and around Brownsville and Harlingen, is 84% Hispanic — second-highest among the 435 congressional districts. Biden defeated Donald Trump in the 34th by just 4 percentage points in the 2020 election, far less than Trump's 22-point loss there in 2016.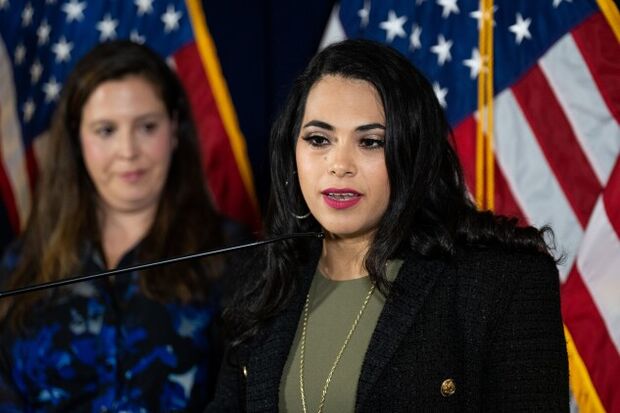 Democrats said Flores will be a caretaker congresswoman for a few months and won't win in November in what redistricting made a more Democratic and compact configuration of the 34th. Biden would have won it by 16 points.
Rep. Vicente Gonzalez (D), who currently represents the 15th District, shifted to seek re-election in the 34th after redistricting.
Read More: Republicans Target Texas Special Election for Pre-November Boost
To contact the reporter on this story: Greg Giroux in Washington at ggiroux@bgov.com
To contact the editors responsible for this story: Kyle Trygstad at ktrygstad@bloombergindustry.com; Loren Duggan at lduggan@bgov.com