Democrats Look to Flip California Seat But Differ on Candidate
Party split over Smith, Quartey to face GOP's Garcia
District a rare opportunity in difficult midterm cycle
California's primaries Tuesday will set the contenders for several competitive House races, including one on the outskirts of Los Angeles that's divided Democratic officials and lawmakers for months.
Republican Rep. Mike Garcia is running for re-election in a redrawn district that's among a few opportunities for Democrats to flip a seat in California, in a year when they're largely on the defensive.
Garcia is almost certain to be one of the two candidates that advances from the all-party primary. For the other spot, Democrats are split over whether to support Christy Smith, who lost to Garcia in a 2020 special election and then by 333 votes in that November's general election, and Quaye Quartey, a Black veteran and small business owner whose father was an immigrant.
Several groups who backed Smith two years ago, including the New Democrat Coalition's campaign arm, are throwing their weight behind Quartey, whom they see as a stronger candidate to win the seat.
"We've tried and failed twice in this district to beat Garcia," said Rep. Brad Schneider (D-Ill.), the chair of the New Democrat Coalition Action Fund, which donated $6,000 to Quartey's campaign. "The assessment is that Quaye is the best person whose going to make sure we get over the hump."
Read More: California, New Jersey Lead Busiest 2022 Primary Day on Tuesday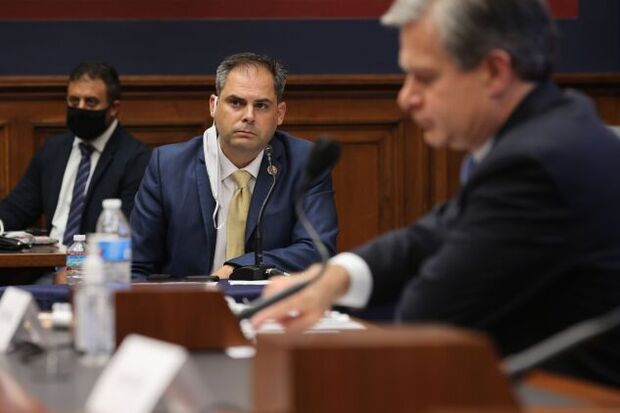 The 27th District, which includes the cities of Lancaster, Palmdale, and Santa Clarita in Los Angeles County, is a critical one for House Democrats as they look to limit Republican gains in the midterm elections.
Historical precedent, rising inflation, and President Joe Biden's unpopularity are bolstering Republicans' chances of winning the majority. Garcia's seat is one where party officials say they have the advantage after redistricting made the seat more Democratic. Under the new lines, Biden would've won the district by 12 percentage points in 2020.
Doug Thornell, a Democratic strategist, said Garcia is "one of the most, if not the most vulnerable Republican incumbent."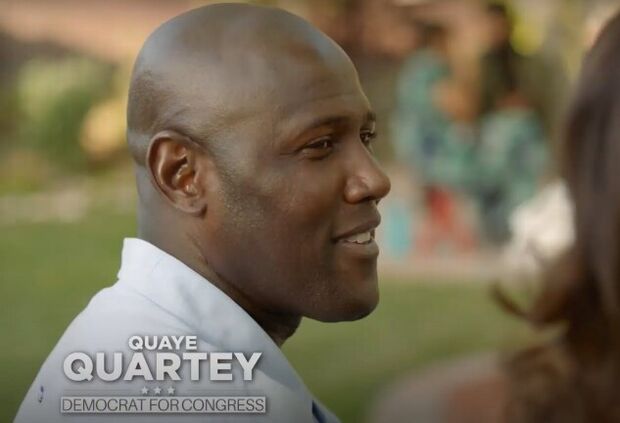 Quartey noted that he shares a few similarities with Garcia—a Hispanic veteran whose father was an immigrant.
"He was a naval officer, a person of color, and someone that masqueraded as a moderate," he said in an interview. "And they look at me as someone who fits the bill for all of those things."
Other Quartey supporters who previously backed Smith include the Progressive Turnout Project and Rep. Katie Porter (D-Calif.). Quartey was also endorsed by the Congressional Black Caucus and several lawmakers who are veterans.
The seat's importance has led some Democrats to re-evaluate Smith's ability to win after her previous losses.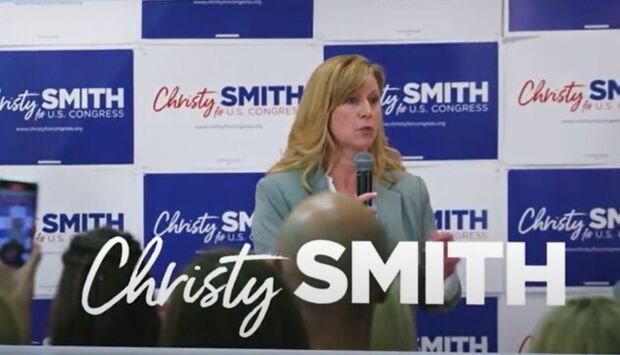 In an interview, Smith said this year will be different because of more favorable district lines and Garcia's record in Congress that includes objecting to certifying the 2020 electoral vote in Arizona and Pennsylvania. Smith said that in the last election cycle, concerns about the Covid-19 pandemic resulted in Democrats limiting campaign events and door-knocking, which "changed dynamics of the race for us entirely."
Smith has received endorsements from a few California Democratic lawmakers, including Reps. Brad Sherman and Lucille Roybal-Allard. She also won the backing of the California Democratic Party and Lt. Gov. Eleni Kounalakis.
Bill Carrick, a long-time California Democratic consultant, said Smith is likely to finish ahead of Quartey in the primary given her higher name recognition in the district form running twice before and her time as a state legislator.
"Given she only lost by 300 votes, if you had an environment with a more robust capacity to do turnout stuff, she would have won," Carrick said.
To contact the reporter on this story: Emily Wilkins in Washington at ewilkins@bgov.com
To contact the editors responsible for this story: Bennett Roth at broth@bgov.com; Kyle Trygstad at ktrygstad@bloombergindustry.com