Democratic State Lawmaker Launches Bid for Open N.C. Senate Seat
State Sen. Jeff Jackson is running to replace Richard Burr
Democrats view it as one of several pickup opportunities
A competitive 2022 Senate race in North Carolina is shaping up early with an announcement Tuesday from Democratic state Sen. Jeff Jackson that he's running to fill the seat of retiring Republican Sen. Richard Burr.
Jackson, a 38-year-old Army veteran with three young children, declared his candidacy in a D.I.Y.-style video recorded at home and featuring his family. Jackson said he would travel to each of the state's 100 counties "to cut through the noise and hear directly from you about what our state needs."
"We should have higher expectations for this office than we currently do," he said in the video.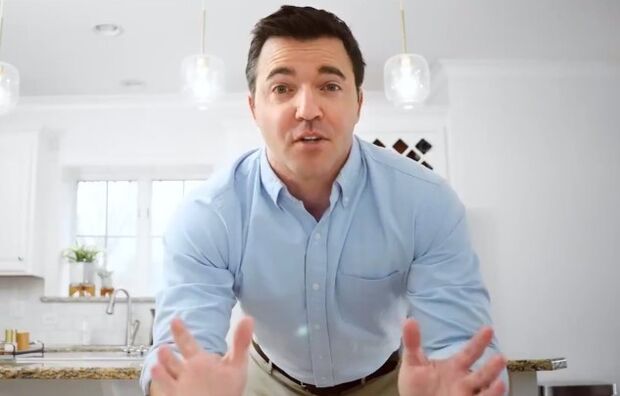 This is one of a number of seats now held by retiring Republicans in competitive states that could give Democrats an opportunity to expand their majority from what's currently an evenly divided chamber that tips with Vice President Kamala Harris' tie-breaking votes. Sen. Rob Portman (R-Ohio) announced his retirement Monday, joining Sen. Pat Toomey (R-Pa.) and Burr.
Read More: Rob Portman's Retirement Scrambles Senate Race Field in Ohio
Jackson, who's from Charlotte, won't have a clear path to the Democratic nomination. Former state Sen. Erica Smith, who lost in the 2020 Senate primary to former state Sen. Cal Cunningham, is running again. Others mentioned as possible contenders include Rep. Deborah Ross (D), who was elected to the House last year after losing a challenge to Burr in 2016.
Former Rep. Mark Walker (R) was the first major candidate to enter the Republican primary race when he announced on Dec. 1, but he's likely to face competition with more than a half-dozen possible candidates mentioned. They include Rep. Dan Bishop (R) and Lara Trump, former President Donald Trump's daughter-in-law and a North Carolina native.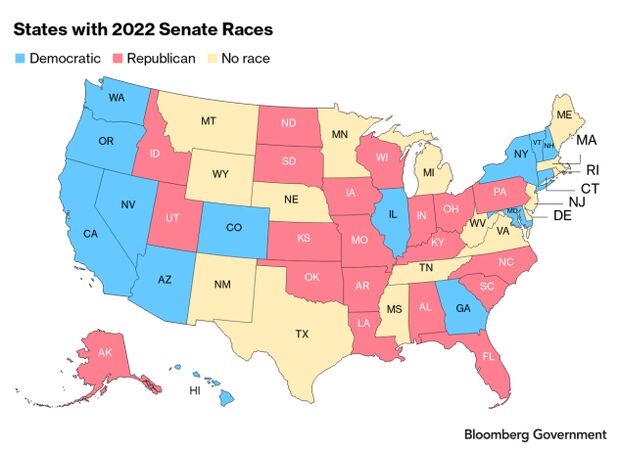 Jackson's newly launched campaign website states he'll focus on fighting corruption and gerrymandering, work against discriminatory immigration rules, promote investments in early childhood education, work to raise teacher pay, expand Medicaid, and reform the criminal justice system.
He considered running in 2020 but said he decided against after Senate Democratic Leader Chuck Schumer(N.Y.) told him he'd have to spend most of his time fundraising rather than talking to North Carolina voters, according to a September 2019 recording of remarks Jackson made to a politics class at UNC Charlotte obtained by National Review.
Cunningham, who's also a military veteran, lost in November by just under 2 percentage points to Sen. Thom Tillis (R) after an enormously expensive campaign that was sidetracked by reports of the married Cunningham's romantic messages to another woman.
To contact the reporter on this story: Kenneth P. Doyle in Washington at kdoyle@bgov.com
To contact the editors responsible for this story: Bennett Roth at broth@bgov.com; Kyle Trygstad at ktrygstad@bgov.com