'Cyber Ninjas 2.0′ Coming to Wisconsin?: Ballots & Boundaries

"Similarities between the bad-faith efforts" in Arizona and Wisconsin make the Midwestern state "poised to become Cyber Ninjas 2.0.," said former New Jersey Gov. Christine Todd Whitman.
Wisconsin Assembly Speaker Robin Vos (R) announced in June that former state Supreme Court Justice Michael Gableman would lead an investigation into the state's 2020 presidential election, which Joe Biden won by 20,608 votes. Signed contracts dedicate at least $675,000 of taxpayer money to the probe, which Vos said will include a "cyber-forensic audit." He hasn't said who will be hired for the work.
The investigation follows the Arizona Senate's decision in March to contract with Sarasota, Fla.-based Cyber Ninjas to review Arizona's 2020 presidential election results. An August report by Arizona Secretary of State Katie Hobbs (D) said the review "failed to meet industry standards for any credible audit, much less for an election audit."
"Just like Cyber Ninjas, in Wisconsin these reviews suffer from a lack of credibility, a lack of transparency, and result in in-fighting in state leadership," Whitman (R), founder and co-chair of States United Democracy Center, said in a recent Zoom call with reporters.
Barry Burden, a University of Wisconsin professor and election administration specialist, released a report declaring the Wisconsin 2020 presidential election "a tremendous success." — Stephen Joyce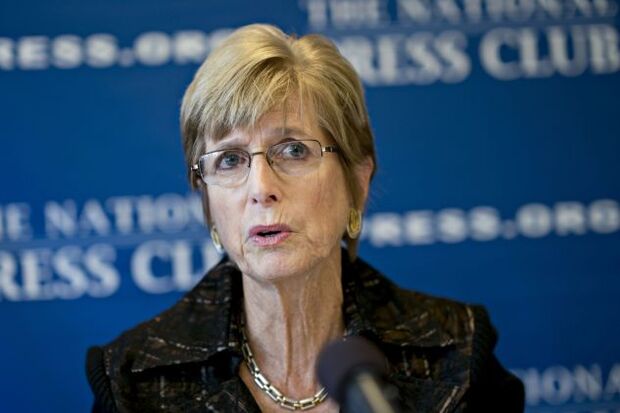 (Were you forwarded this newsletter? Subscribe for free.)
COLORADO: THE MORE THINGS CHANGE…
Political consultants say a new map by the staff of the Colorado Independent Congressional Redistricting Commission might not make a lot of difference in the ultimate makeup of the state's congressoinal delegation.
The proposal would put 3rd District Republican Rep. Lauren Boebert into the 2nd District, represented by Rep. Joe Neguse, a Boulder Democrat.
Boebert would find friendly turf in the new 3rd District, while Neguse would still have Boulder and the more liberal-voting cities in the northwest Denver metro region. — Tripp Baltz.
CALIFORNIA: LAWMAKERS WANT MAPS SOONER, NOT LATER
California's Legislature and Secretary of State separately have asked the state Supreme Court not to grant the redistricting commission more time to finish its maps if it will delay the state's June 7, 2022, primary election. Several county election officials also weighed in against the request.
Common Cause and the League of Women Voters of California jointly filed a letter in support, saying a later deadline would provide the opportunity for more public comment on the maps. The commission asked the court last month for an extension to Jan. 14, 2022. — Tiffany Stecker
ILLINOIS: ONE MORE TIME
The Illinois Legislature has approved new maps adjusting state legislative districts.
Again.
The state enacted maps in June. After the Census Bureau released more granular data Aug. 12, Republicans pointed out that populations varied by as much as 29%, far exceeding the deviation allowed by federal law.
Now a revised version has been sent to Gov. J.B. Pritzker (D) for his consideration. — Stephen Joyce
WISCONSIN: BIPARTISAN REQUEST FOR COURT INTERVENTION
Wisconsin Gov. Tony Evers (D) on Monday asked a federal judge to allow him to intervene in a redistricting lawsuit. "[T]his litigation should not proceed without input from the Governor," according to the legal memorandum.
The suit, filed in August, alleges the current legislative districts are unconstitutional and requests the judge to stop the state from holding any state or federal election until new legislative and congressional district maps adhering to constitutional requirements are finalized and implemented. Five Republican members of Congress also have intervened in the case. — Stephen Joyce
IOWA: FIRST MAP OUT THIS WEEK
A nonpartisan Iowa legislative agency will release its first congressional and state legislative maps on Thursday. The Legislative Service Agency's maps prohibit using political data and will receive an up-or-down vote by the Republican-controlled legislature. The agency will craft a second map if the first is rejected. Watch for how the map reconfigures the Des Moines-based 3rd District of Rep. Cindy Axne, the only Democrat in the Iowa delegation and a top target of Republicans in the 2022 election. — Greg Giroux
NEW YORK: CALIFORNIA FIRM WEIGHS IN
New York State's redistricting commission has a $350,000 contract with California-based Redistricting Partners to help draw its new maps. Commission members last week reiterated the need for an independent process with maps that reflect the people of New York State. The commission is slated to release draft maps on Sept. 15, and then will hold public hearings across the state. — Keshia Clukey
OREGON: PICK YOUR BORDERS
Oregon lawmakers and the public are proposing new congressional and legislative boundaries and the legislature is showing its suggestions at a dozen public meetings across the state. The legislature has a state Supreme Court-imposed Sept. 27 deadline to finishing drawing maps. — Joyce E. Cutler
Caught Our Eye
Resources
Add Us to Your Inbox
Click HERE to sign up for Ballots & Boundaries, your weekly check-in as states change voting laws and revise political districts, influencing power and policy for the next decade.
To contact the reporters on this story: Joyce E. Cutler in San Francisco at jcutler@bloomberglaw.com; Stephen Joyce in Chicago at sjoyce@bloomberglaw.com; Tripp Baltz in Denver at abaltz@bloomberglaw.com; Keshia Clukey in Albany, N.Y. at kclukey@bloomberglaw.com; Greg Giroux in Washington at ggiroux@bgov.com
To contact the editors responsible for this story: Tina May at tmay@bloomberglaw.com; Katherine Rizzo at krizzo@bgov.com