Yogurt Makers, Ranchers Winners in Rule Agenda, White House Says
Making it easier for ranchers to have their livestock graze on public lands, offering a new standard for what's yogurt, and easing rules to help free-lunch schoolchildren to get food over the summer are among the Trump administration's priorities for revising regulations this year.
The White House spring regulatory and deregulatory agenda, set for release by the White House Wednesday, lists the rules federal agencies plans to issue, cut, or advance in the next 12 months. Congress mandates the report, which comes from the Office of Information and Regulatory Affairs in the Office of Management and Budget.
"This will be another impactful year for local communities, small businesses, and individual Americans, as they witness elimination of barriers to financial success and personal liberty," said Paul Ray, acting administrator of OIRA, which reviews all significant rules from executive branch agencies and enforces the president's regulatory priorities.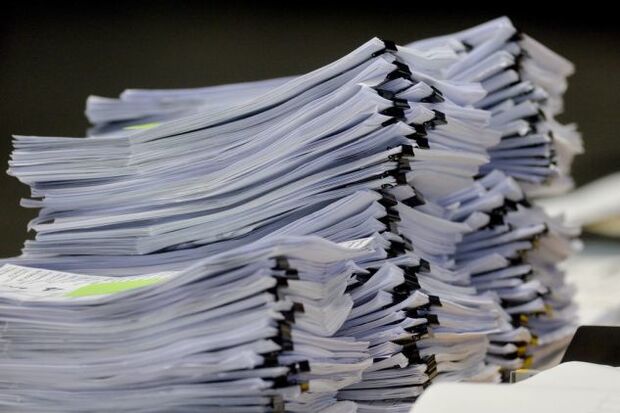 Cuts Still on Track
Central to President Donald Trump's regulatory agenda is implementation of Executive Order 13,771, which requires agencies to eliminate two rules for every new one they issue and to offset the cost of new rules.
The administration projects $18 billion in lifetime savings from rules expected to be cut in fiscal 2019, although this estimate omits the proposed elimination of fuel economy standards by the Environmental Protection Agency that the White House projects will save between $120 billion and $340 billion.
Agencies are on track to meet or even surpass their regulatory budgets for the year, but OIRA will not publish an accounting until the fall, a senior administration official said in advance of the release of the spring agenda.
The official said regulatory changes proposed in the updated agenda include:
An Agriculture Department plan touted as removing regulatory barriers from hunger-fighting organizations so it's easier for school-age children who qualify for free lunches to get food over the summer.
A Department of Housing and Urban Development plan to revise Community Development Block Grant regulations to align them with an initiative designed to channel private investments into tax-advantaged "Opportunity Zones."
An Interior Department plan to loosen restrictions for farmers and ranchers who want to have their livestock graze on public lands.
A Department of Veterans Affairs plan to simplify the appeal form for veterans working through the legal process.
A Food and Drug Administration plan for a new standard for yogurt.
A Labor Department amendment to retirement disclosure requirements to make them more understandable.
A Treasury rule clarifying that health reimbursement arrangements can be used to pay for direct primary care.
To contact the reporter on this story: Cheryl Bolen in Washington at cbolen@bgov.com
To contact the editors responsible for this story: Paul Hendrie at phendrie@bgov.com; Jonathan Nicholson at jnicholson@bgov.com