Women Take Reins of Federal Fiscal Policy in Agencies, Congress
Biden taps women for top financial roles in administration
Women also directing budget from congressional perches
Bloomberg Government subscribers get the stories like this first. Act now and gain unlimited access to everything you need to know. Learn more.
The Senate is on track to confirm two more women this week to help steer economic policy in the Biden administration, adding to a groundbreaking trend of more women in control of government money in the executive and legislative branches.
Gina Raimondo as Commerce secretary and Cecilia Rouse heading the White House Council of Economic Advisers would join Janet Yellen, already confirmed as the nation's first female treasurer, and other female nominees: Rep. Marcia Fudge (D-Ohio) at the Department of Housing and Urban Development, Isabel Guzman at the Small Business Administration, and Katherine Tai at the trade representative's office.
The powerful head of the Office of Management and Budget also appears likely to be a woman. Though President Joe Biden's nomination of Neera Tanden to lead the White House budget office has stalled, Shalanda Young has gained support from lawmakers in both parties to serve in a top role, either as deputy or as director if Tanden's nomination falls. That office develops the federal budget and coordinates regulatory policy throughout the government.
At the same time, women are consolidating power at many of the committees in Congress that oversee federal budgetary policy.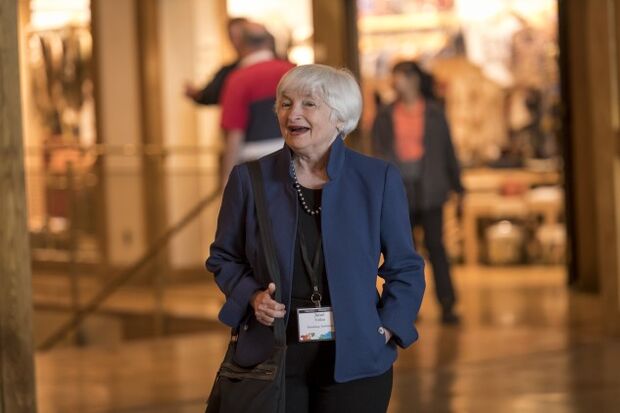 Sen. Susan Collins (R-Maine) is in line to be the top Republican at the Senate Appropriations Committee in two years time, succeeding Sen. Richard Shelby (R-Ala) who recently announced he won't run again. Sen. Patty Murray (D-Wash.) could replace current Appropriations Chair Patrick Leahy (D-Vt.) if he decides not to run in 2022. That announcement could come late this year.
Already the House Appropriations Committee has two women — Chair Rosa DeLauro (D-Conn.) and ranking member Kay Granger (R-Texas) — leading the panel, which oversaw $1.3 trillion in annual discretionary spending last year as well as much more in emergency aid.
A New Look at Policies?
Most of these leaders are reaping the rewards of long years in government, and collectively they have the potential to carry out policy with an eye toward new priorities such as family leave and child care policies.
Sen. Elizabeth Warren (D-Mass.) said the developments on both ends of Pennsylvania Avenue will have a large effect and make it more likely that issues ranging from child care to family leave policy have "a much better shot" of being addressed by policymakers.
"Nations all around the world provide child care for working parents but not the United States," Warren, herself an expert in federal fiscal policy, said in an interview. "We have one of the smallest investments, and as a result working parents — typically working mothers — struggle. We've seen that in this pandemic. With more women in decision-making positions, I think we've got a better chance to change that."
Debbie Walsh, director of the Center for American Women and Politics at Rutgers University, said the emerging lineup reflects years of gradual change but also Biden's deliberate intention to make history and give "a big shot in the arm that really picks up the pace."
"This isn't the end of the story, but it's an important chapter, which is when you start to see women throughout in positions that would have been unheard of, including the woman treasurer," Walsh said in an interview. "The economic piece has been the very traditional male bastion."
"I think there is this perception that women have great strengths in education issues, and maybe housing and the family, but the economy is still seen as men's territory and obviously that is shifting and changing," she added.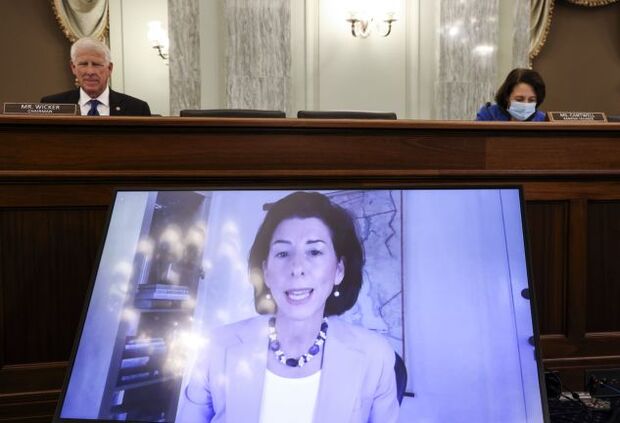 'I'm in Charge'
Tanden's nomination to lead OMB stumbled amid lawmakers' criticisms of her rhetoric while at the liberal Center for American Progress, but the White House said it's still working to build support for her. In all, Biden nominated 12 women for Cabinet-level positions, or 48% of the total, and eight are people of color.
If confirmed, Tanden not only would help oversee the development of the annual federal budget but also all federal regulations. It's a position only two other women have held in the 100-year history of OMB, and they had a combined tenure of less than three years.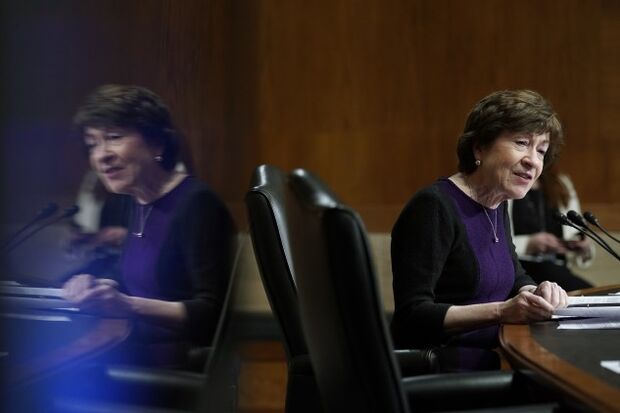 Collins said the elevation of women in the Executive Branch and Congress contrasts sharply to what she saw in the early 2000s after she was named chairman of the Senate Homeland Security Committee and presided at a hearing where former Defense Secretary Donald Rumsfeld was set to testify.
"I looked to my left, I looked to my right, and I looked at the witness table, and I was the only woman," Collins said in an interview. "I thought, 'But I'm in charge,' and that was the great part."
Collins said she's ready to succeed Shelby at Appropriations along with at the Defense Subcommittee where Shelby's also the top Republican. Shelby said Collins will be chair if Republicans retake the Senate in 2022. The Appropriations committee has had only one woman chair in its history: former Sen. Barbara Mikulski (D-Md.), who took the post in 2012 after Leahy passed on it.
"She'll be good at it. She's earned her way," said Shelby, who declined to run for a seventh term.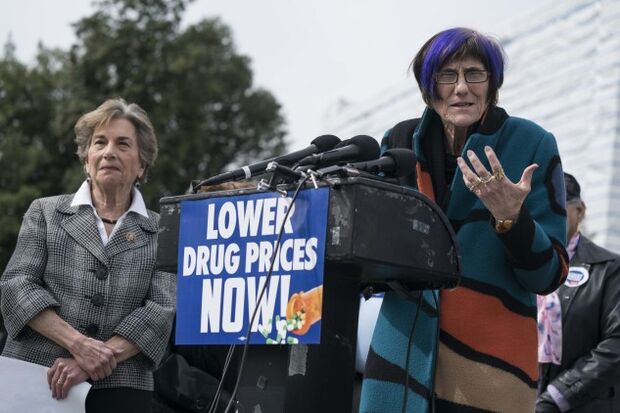 The House Appropriations Committee had its first woman chair in 2019 when former Rep. Nita Lowey (D-N.Y.) ascended to the post. At the same time, Granger became the first GOP woman to claim the ranking slot. DeLauro recently won the gavel after Lowey's retirement.
Heidi Hartmann, an economist who studies gender issues, said the developments reflect how women are helped by the same system that long benefited men. Lowey, DeLauro, and House Speaker Nancy Pelosi (D-Calif.) first joined Appropriations in the late 1980s.
"It just suggests that as voters get more comfortable with women in leadership, they're not that easy to dislodge and they're really building up their seniority — and the Congress rewards that," said Hartmann, founder and president emerita at the Institute for Women's Policy Research.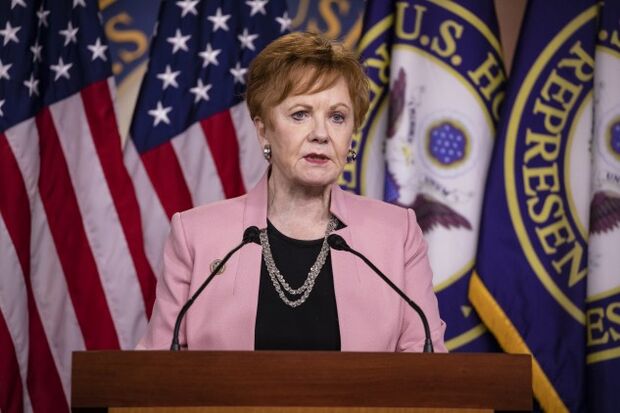 Walsh said it's inevitable women will look at issues "through a gendered lens and from their own experience."
"Particularly right now, when we know the economic fallout from the pandemic is disproportionately having an impact on women, it will matter that there are women who will be in these positions making the decisions and shaping the policy," Walsh said.
But Collins said she always resisted being "pigeonholed on so-called women's issues."
"It's why, for example, I sought to be on the Armed Services Committee and have served on the Intelligence Committee and Defense Subcommittee, because women have an important role to play on all issues whether it's education and child care or our national defense and homeland security," she said.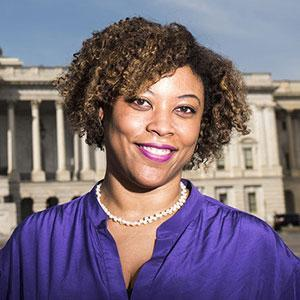 Committee Launching Pad
As women gain top committee positions, many also are installing women as their chiefs of staff, Hartmann said.
Among them is Young, who was one of the first female and the first Black chief of staff at Appropriations. Prior to her nomination to be OMB deputy, Young served more than 14 years at the committee. Her hearing before the Senate Budget Committee was set for Tuesday.
Shelby said in an interview that it was rare to see women in such top staff jobs when he first won a House seat in 1978.
"There were not a lot of women who were lawyers, counsels on committees. There were not a lot of women in academia, at the top," Shelby said.
House Appropriations didn't have a female staff director until 2007, and Senate Appropriations only got its first in 2018 when Shelby became chairman. Shelby said other women aides from his time as chairman of the Banking, Housing, and Urban Affairs Committee moved to top regulatory jobs. They include aides who won posts at the Securities and Exchange Commission and the Federal Deposit Insurance Corp.
"I think we're way better off for this," he said. "We tapped that brain power and diligence."
To contact the reporter on this story: Nancy Ognanovich in Washington at nognanov@bgov.com
To contact the editors responsible for this story: Kyle Trygstad at ktrygstad@bgov.com; Cheryl Saenz at csaenz@bloombergindustry.com
Stay informed with more news like this – from the largest team of reporters on Capitol Hill – subscribe to Bloomberg Government today. Learn more.