Wide-Ranging Health Threats Prompt Homeland Office Overhaul (1)
New unit moves DHS health work out of weapons office
Reorganization follows criticism of 'disjointed' policies
(Adds funding and staffing information in 28th paragraph. A previous version corrected Rep. Underwood's committee membership.)
Bloomberg Government subscribers get the stories like this first. Act now and gain unlimited access to everything you need to know. Learn more.
Pritesh Gandhi has a daunting set of responsibilities: keep the Department of Homeland Security's workforce healthy, ensure care for thousands of desperate migrants at the border, prepare for the next pandemic. And don't forget about the horses.
Gandhi is DHS's chief medical officer and leader of the agency's Office of Health Security, an ambitious new division tasked with addressing health threats to the department and the US.
"The health threat, health security space is a 24-hour, seven-days-a-week space," Gandhi said in an interview. "It requires the kind of office that can be dynamic and agile and respond in that kind of a capacity."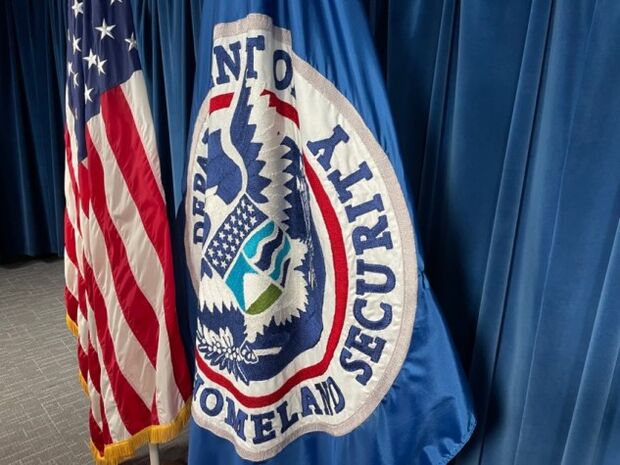 DHS overhauled its health operations last month, moving the chief medical officer and many related health staff from the Countering Weapons of Mass Destruction Office and other parts of the department.
Gandhi and his office will coordinate DHS's public health policies, oversee the care of immigrants in DHS custody, and manage the health needs of the department's more than 240,000 workers. It will also direct veterinary practices for the horses and dogs used by border officials, the Secret Service, and others in the department.
DHS Revamps Health Office as Lawmakers Plan Broader Overhaul
The reorganization, spurred in part by lessons from the Covid-19 pandemic, gives health officials a better perch for managing health policy across the department — if the plan succeeds. Lawmakers and security professionals caution that the new office will need clear direction and thoughtful leadership to tackle its ambitious portfolio.
"Just rearranging deck chairs for the purpose of mission is not effective," said Chris Currie, a director of the Government Accountability Office's homeland security and justice team. "Any time something new is formed, there's side effects."
'Disjointed' Health Policy
The launch of the Office of Health Security is DHS's latest effort to smooth coordination among the diverse agencies that make up the behemoth department created in the wake of 9/11.
"From the moment I came to Congress, it was very clear to me that the health system at DHS was disjointed, and it led to isolated medical efforts," said Rep. Lauren Underwood (D-Ill.), who joined the House in 2019 and has pushed legislative efforts for an independent health office in DHS.
Underwood, a registered nurse and former Health and Human Services Department adviser, said increased oversight and streamlined health policy decisions from the new office would help save lives.
DHS's health and medical practices and policies have faced frequent scrutiny. A 2021 report from the agency's inspector general found US Customs and Border Protection failed to conduct required welfare checks for all detained immigrants with serious medical conditions.
Another review faulted DHS officials for poor communication on an employee vaccination program. Homeland security analysts have also criticized the agency for not taking a more active role in responding to the Covid-19 pandemic in its early days.
"These last few years have shown that every part of the Department of Homeland Security is potentially on deck at all times to provide medical care and put public health protocols into action," Rep. Val Demings (D-Fla.) said.
Demings, Underwood, and members of the House Homeland Security Committee introduced legislation (H.R. 8610) to bolster the health office's new independent structure. Sens. Gary Peters (D-Mich.) and Rob Portman (R-Ohio), the top members of the Homeland Security and Governmental Affairs Committee, are leading the effort (S. 4465) in the Senate.
Finding the Right Fit
Standing up a new entity in a department plagued by organizational issues and low morale, however, comes with its own complications. And the office's broad set of missions could become unwieldy — a trademark DHS challenge.
"They need to be really clear right now as to what they're doing," said Asha George, executive director of the Bipartisan Commission on Biodefense. "What are they responsible for, how is it going to function?"
The health security office's establishment is the third attempt to find the right fit for the department's leading health officials. Many were based in the legacy Office of Health Affairs before being merged with nuclear detection professionals into the weapons of mass destruction office five years ago. The weapons office struggled to find its footing.
Low Morale at DHS Weapons Division Flagged for House Lawmakers
The latest shift into an independent division follows concerns that DHS health policy was getting lost inside the weapons office's broader mandate to help detect catastrophic threats to the US.
Currie, the GAO official, said that to be effective, DHS leaders must clearly define the office's role and communicate it throughout the sprawling department so everyone understands its value. And the office can't try to take on too much, he added.
"If you don't execute it from an organizational change standpoint, and do it well, it's going to be a problem," he said.
One of the new office's biggest advantages, Gandhi said, is being free of some of the complicated programs that bogged down its predecessors. That includes BioWatch, an oft-criticized bioterrorism detection initiative, which will remain in the weapons office with support from the Office of Health Security.
Gandhi's office, in turn, can respond more nimbly to emerging crises — a need he says has been on display during the past two years as his team helped coordinate workforce vaccinations, health care for a 2021 increase in unaccompanied migrant children, a medical program for Afghan evacuees, and other health responses.
'Things Change Over Time'
Peters, the Democratic senator backing legislation for the health security office, said he'll be looking to the office's leaders to create metrics to gauge its success.
"I'm going to rely on their expertise," he said. "We're going to keep up the oversight to see how that's developed as we go forward."
Peters and other lawmakers are moving swiftly to authorize the health security office formally and ensure close oversight. The Homeland Security and Governmental Affairs Committee approved the Peters-Portman bill in early August.
The House measure has only Democratic sponsors, but Demings, the lead sponsor, said she's working to bring Republicans on board.
Underwood, who serves on the Appropriations subcommittee that works on DHS's budget and has served on the Homeland Security Committee, said she was confident Congress would ensure the health office is well-resourced "to make sure that they can be successful for the DHS personnel and for the country."
Lawmakers have proposed to fund the office at nearly $49 million for fiscal 2023. The office has about 80 employees and 30 vacancies, Gandhi told lawmakers last month.
The office is pointed in the right direction so far, but leaders should be ready to pivot as threats evolve, said George of the Bipartisan Commission on Biodefense.
"It's fitting for where we are," she said. "Things change over time."
To contact the reporter on this story: Ellen M. Gilmer in Washington at egilmer@bloombergindustry.com
To contact the editors responsible for this story: Sarah Babbage at sbabbage@bgov.com; Robin Meszoly at rmeszoly@bgov.com
Stay informed with more news like this – from the largest team of reporters on Capitol Hill – subscribe to Bloomberg Government today. Learn more.