Why Biden Officials Are Flexing More Immigration 'Parole' Power
Administration has used authority for Afghans, Ukrainians
Increasing use of temporary status exceeds law, critics say
Bloomberg Government subscribers get the stories like this first. Act now and gain unlimited access to everything you need to know. Learn more.
The Biden administration has embraced a pathway for thousands of immigrants to cross into the US and make temporary homes, drawing plaudits from humanitarian groups and skepticism from GOP lawmakers.
The Department of Homeland Security has increasingly used immigration "parole" — which is different from the type associated with the criminal justice system — to allow Afghans, Ukrainians, and other vulnerable foreign nationals to seek refuge in the US.
The designation, rooted in the Immigration and Nationality Act, has been used for decades to help people fleeing danger, though it doesn't come with the long-term protections of refugee status. US officials grant parole case by case for individual immigrants and have established several programs for vulnerable groups.
President Joe Biden relied on the immigration tool this month with the launch of new programs for a limited number of Venezuelans, Cubans, Haitians, and Nicaraguans to apply for parole if they have sponsors in the US.
The move spurred a fresh wave of criticism from conservative immigration groups and lawmakers who view broad parole programs as federal overreach. Efforts to place guardrails on the executive branch's parole authority are bubbling up in federal courts and congressional offices.
What is parole?
Parole is a limited status the US can provide to immigrants, typically for humanitarian reasons. It doesn't include a path to citizenship or any long-term immigration status, but it lets paroled immigrants enter the US and stay for a limited period. They can seek work permits and pursue asylum or other protections during that time.
The Immigration and Nationality Act allows the US to grant parole to immigrants for "urgent humanitarian reasons" or "significant public benefit" even if they lack visas or other authorization to enter the country. The authority was included in the original INA in 1952 and narrowed in 1996. DHS's Customs and Border Protection, Immigration and Customs Enforcement, and US Citizenship and Immigration Services make parole decisions.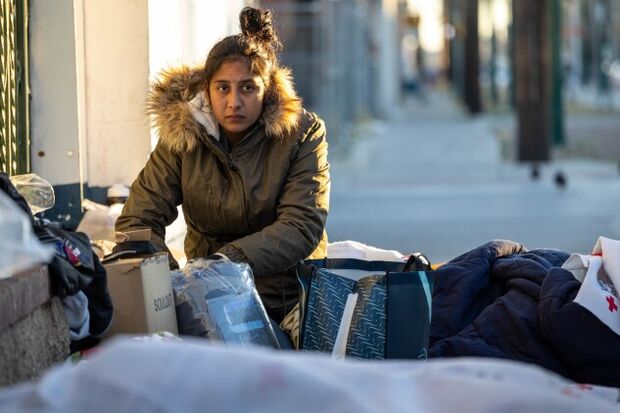 Before the more recent pathways for Ukrainians and others, the US created parole programs for specific groups over the years, including Cubans, Filipino veterans of World War II, and Soviet religious minorities. The length of parole status can vary but often runs one or two years in humanitarian circumstances and can be extended. DHS also grants short-term parole in special cases, such as allowing someone to access medical care or to appear in court.
Why has Biden used parole so much?
The Biden administration has embraced parole in its responses to recent emergency circumstances and changing migration patterns.
Parole is an attractive option for the White House in part because it bypasses the need for congressional action. Lawmakers have failed for years to pass bipartisan proposals to overhaul the immigration system and create new legal pathways to the US, and they've often struggled to respond quickly to emerging humanitarian needs.
The parole authority allows the executive branch to be more nimble and fill policy gaps as needed, Justice Action Center director Karen Tumlin said.
The Ukrainian parole program, established after Russia invaded the country in 2022, requires applicants to have sponsors in the US who can support them financially. DHS has since replicated that approach in an initiative for as many as 30,000 Cubans, Haitians, Nicaraguans, and Venezuelans per month.
The agency argues the new pathways — paired with strict enforcement policies against those nationalities if they attempt to cross the border illegally — will ease the high numbers of migrants US border officials have apprehended from those countries. Secretary Alejandro Mayorkas, speaking at a US Conference of Mayors gathering last week, said encounters of those nationalities at the border have already "dropped significantly" since the policy's release.
The administration has also used parole, often paired with electronic monitoring, to release into the US tens of thousands of migrants who crossed the border without authorization.
Why are Republicans concerned?
Conservative critics argue the use of parole has gotten out of hand, especially under Biden. Sen. J.D. Vance (R-Ohio) and Rep. Andy Biggs (R-Ariz.) led dozens of GOP lawmakers in criticizing DHS last week for the programs to provide parole to Cubans, Haitians, Nicaraguans, and Venezuelans.
"It's unclear where the department derives legal authority to parole groups of this size and how this policy change enhances border security," Biggs said in a statement.
The statute doesn't set any limits on the use of parole but requires DHS to grant the status case by case. The agency says it's reviewing applications received through the new programs individually, but the lawmakers say they don't believe it.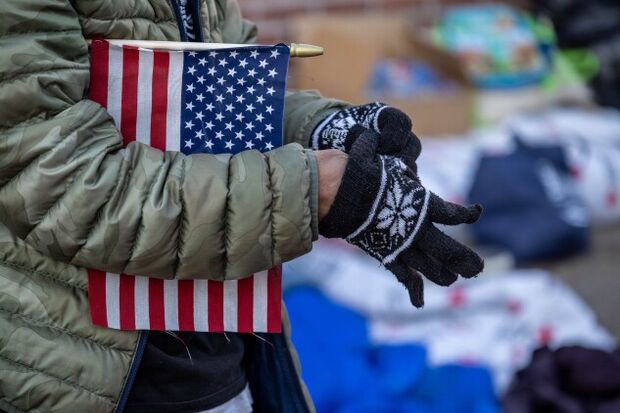 What's ahead in Congress?
Biggs has already introduced legislation (H.R. 86) this Congress to curtail the use of parole. Sen. Chuck Grassley (R-Iowa) proposed a similar measure late last year.
Texas Republicans in the House also targeted parole in their legislative agenda for this session, a to-do list that's likely to drive much of the GOP's border security legislation over the next two years.
"These 'categorical parole' programs are a clear abuse of what is supposed to be a 'case-by-case' parole authority created by Congress," the Texas lawmakers said.
The House Judiciary Committee, which has primary jurisdiction over immigration, is likely to pursue legislation setting new limits on executive parole authority, according a person familiar with the plans.
What about court action?
DHS's parole authority is under the microscope in several pending court cases.
Red-state challenges have targeted the Biden administration's reliance on parole authority in an asylum rule designed to speed up processing, a program for Central American children separated from their parents or guardians in the US, and efforts to unwind the Trump-era "Remain in Mexico" program for asylum-seekers.
"We'll ultimately see one of them go to the Supreme Court," Tumlin said, adding she expected the justices to review the issue within the next two or three years.
Representatives from the Texas and Florida attorney general offices, which have led many of the other lawsuits, didn't respond to questions about whether they're considering challenges to the latest programs for Cubans, Haitians, Nicaraguans, and Venezuelans. Texas Attorney General Ken Paxton (R) told Fox News he questioned the president's use of the parole authority and would be monitoring how the initiatives are carried out.
To contact the reporter on this story: Ellen M. Gilmer in Washington at egilmer@bloombergindustry.com
To contact the editors responsible for this story: Robin Meszoly at rmeszoly@bgov.com; Anna Yukhananov at ayukhananov@bloombergindustry.com
Stay informed with more news like this – from the largest team of reporters on Capitol Hill – subscribe to Bloomberg Government today. Learn more.