Who to Watch in the New Hampshire and Rhode Island Primaries
Sen. Jeanne Shaheen, favored for re-election, to get opponent
Chris Pappas has five Republican challengers in Trump district
Primary elections are on tap Tuesday in New Hampshire and Rhode Island, two of the final three states to vote before the Nov. 3 general election.
In the Granite State, Sen. Jeanne Shaheen (D-N.H.) is in a stronger position for re-election than in 2014, when she almost lost her seat, and Rep. Chris Pappas (D-N.H.) is among the 29 House Democrats seeking re-election in districts President Donald Trump won in 2016.
In the Ocean State, Sen. Jack Reed (D-R.I.) is a shoo-in to win a new term, as are the two Democrats that form the state's House delegation.
Following New Hampshire and Rhode Island's votes, Delaware will hold the final primary on Sept. 15. Louisiana's blanket primary, where all candidates appear on the same ballot, is on the national Election Day.
Here's a look at races to watch in New Hampshire and Rhode Island.
New Hampshire
Senate (Hillary Clinton won New Hampshire 46.8%-46.5%): Shaheen will face the winner of a Republican primary in which the top contenders are Corky Messner, a West Point graduate and wealthy lawyer endorsed by Trump, and Donald Bolduc, a retired Army brigadier general.
Messner is better-funded because he loaned his campaign almost $4 million.
"President Trump endorsed me because he knows I can help him get the job done in Washington, D.C.," Messner said last week at a WMUR-TV candidate debate. "Individual liberty, economic freedom — we must not send back career politicians to the swamp. We must elect political outsiders like me."
Bolduc said he would exemplify "the politics of character and integrity and selfless service" in the Senate.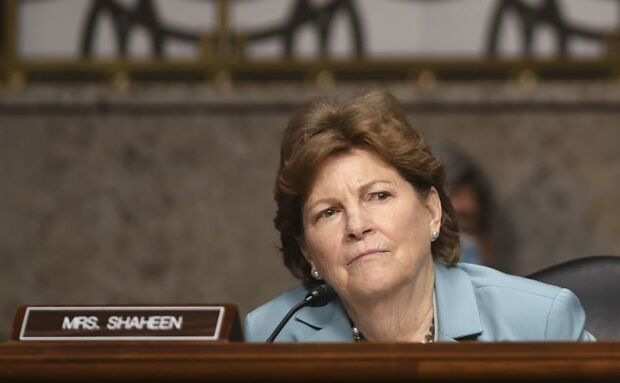 Nonpartisan political analysts rate Shaheen as a heavy favorite for re-election even though New Hampshire voted Democratic for president in 2016 by less than four-tenths of a percentage point, and Shaheen two years earlier was re-elected 51%-49% against former Massachusetts Sen. Scott Brown.
Shaheen's Republican competition this year is weaker, the political environment is more favorable for Democrats than in 2014, and Senate Republican campaign strategists are concentrating on shoring up their many vulnerable incumbents rather than targeting more Democratic senators.
Shaheen, who was governor from 1997 to 2003, had $7.2 million in her campaign account on Aug. 19, compared with $2.5 million for Messner and $178,000 for Bolduc, Federal Election Commission reports show.
1st District (Manchester, Dover, Derry, Rochester; Trump won 48%-46%): Pappas, who was elected 54%-45% in 2018 in a district Trump narrowly carried two years earlier, will face the winner of a five-candidate Republican primary.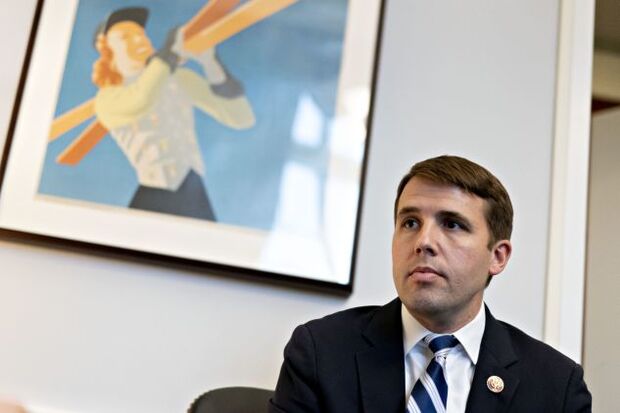 The top GOP candidates are Matt Mowers, a former Trump State Department official who's backed by the president and House Republican leadership, and Matt Mayberry, a former Dover city councilman who was vice chairman of the New Hampshire Republican Party.
Trump acknowledged Mowers, who ran the 2016 New Hampshire presidential primary campaign of then-New Jersey Gov. Chris Christie, and Senate candidate Messner at an Aug. 28 campaign event in Manchester.
At a Sept. 2 WMUR-TV candidate debate, Mowers repeatedly linked Pappas to Speaker Nancy Pelosi (Calif.) and said Pappas was the first Trump-district Democrat in the nation to support an impeachment inquiry of the president. Mowers said he was the first candidate in the nation to call for restrictions on travel from China.
Both Republicans reject federal and state mask mandates.
"I hate any kind of federal mandate. I think that's wrong," Mayberry said. "We live in the 'Live Free or Die' state, not the 'Live Free and Comply' state."
Mowers raised more than four times as much in campaign funds as Mayberry and his donor list includes House Minority Leader Kevin McCarthy (Calif.), Minority Whip Steve Scalise (La.), and the political arm of the House Freedom Caucus.
In the 116th Congress, Pappas introduced more than 30 bills, including measures to improve health care for military veterans. Pappas is chairman of the House Veterans' Affairs Subcommittee on Oversight and Investigations.
New Hampshire's 1st District hot-potatoed between Democrat Carol Shea-Porter and Republican Frank Guinta for more than a decade. Pappas' 9-point margin in 2018, when he succeeded the retiring Shea-Porter, was the district's largest since 2010.
2nd District (Nashua, Concord, Salem, Keene; Clinton won 48%-45%): Republicans vying to oppose four-term Rep. Annie Kuster (D) include former state Rep. Steve Negron, who lost 56%-42% to Kuster in 2018, and former state Rep. Lynne Blankenbeker, a former combat nurse and Navy reservist who came in third in the 2018 Republican primary.
Both Negron and Blankenbeker have struggled to raise the money needed to run a top-tier operation. Blankenbeker's donors include Value In Electing Women (VIEW) PAC, which works to elect more Republican women.
The district, which covers about three-fourths of the state's land area and hugs New Hampshire's entire border with Vermont, is a few points more Democratic-leaning than the 1st District. The nonpartisan Cook Political Report considers Kuster safe for re-election. She's a member of the Energy and Commerce Committee and its Health Subcommittee, where Kuster has defended the Affordable Care Act against what she's called "sabotage" by the Trump administration.
Rhode Island
Senate (Clinton won Rhode Island 54%-39%): Few if any senators nationwide are as politically ensconced as Reed, the top Democrat on the Armed Services Committee who would become chairman if his party wins the majority. Reed won each of his three re-election campaigns with more than 70% of the vote, and there's no reason to believe he won't do so again Nov. 3 in one of the nation's most Democratic states.
Reed and Allen Waters (R), a little-known former financial consultant who previously sought political office in Massachusetts, are unopposed in the primary. The Rhode Island Republican Party rescinded its endorsement of Waters after it learned he was arrested in March 2019 for an alleged domestic assault that was later dismissed, the Providence Journal reported.
To contact the reporter on this story: Greg Giroux in Washington at ggiroux@bgov.com
To contact the editors responsible for this story: Loren Duggan at lduggan@bgov.com; Kyle Trygstad at ktrygstad@bgov.com