What to Know in Washington: White House Papers System in Doubt
Bloomberg Government subscribers get the stories like this first. Act now and gain unlimited access to everything you need to know. Learn more.
A Watergate-era honor system for safeguarding top-secret information in the White House clearly isn't working.
Revelations that Donald Trump, Joe Biden and now Mike Pence have mishandled classified documents expose the pitfalls of trusting presidents and vice presidents to hand over the nation's secrets appropriately when they leave office.
They also raise the question of how many more documents will be discovered in the homes of the nation's top leaders. Trump took boxes with him to his Mar-a-Lago estate in Florida. Smaller sets of material marked classified have been uncovered in Biden's Wilmington, Delaware, home and at the Penn Biden Center in Washington.
Additional documents might turn up in the coming weeks, experts said, especially considering more records are categorized as classified than ever before.
"If I am a public official who has had access to classified documents in the past, I would be calling my lawyers right now and telling them to start searching all of my stored materials immediately," said Bradley Moss, a longtime national security expert who is following the Trump and Biden cases.
Outdated laws, the increased use of telework during the coronavirus pandemic and a "tsunami of digitally created" records are straining the Information Security Oversight Office of the National Archives, which urged modernizing the handling of classified information in a July report to the White House.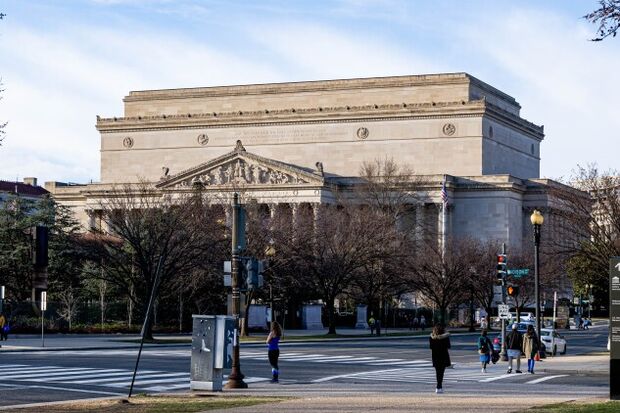 Senator Marsha Blackburn (R-Tenn.) was critical of Biden in an interview on Bloomberg Radio's "Sound On," and said reforms were necessary.
"You're now looking at President Biden, as not only vice president but as a member of the Senate who ended up with classified documents," she said. "It's hard to imagine how someone ends up with these in their home, or not properly caring for these documents."
"And cleaning up that process, making certain that we tighten those protocols in how the documents are viewed, when and where they're viewed. How you sign them in, sign them out. That is an appropriate step to take," she added. Blackburn, a member of the Judiciary Committee, said she "would love" to see the panel take action this year. Read more from Ryan Teague Beckwith.
Happening on the Hill
CONGRESS' SCHEDULE
The House will convene at 10 a.m. with eight measures up for debate under suspension of the rules.
The Senate meets at 10 a.m. with no votes yet locked in.
Congressional Democrats pressed Republicans to offer a concrete proposal for raising the nation's debt ceiling and avoiding a default after a meeting on Tuesday with President Biden.
Sen. Joe Manchin (D-W.Va.) wants to halt new electric-vehicle tax credits that took effect earlier this month until the federal government provides guidance on the incentive.
A hearing to consider Danny Werfel's nomination for IRS commissioner hasn't been set, but Senate Finance Committee members already have begun meeting President Joe Biden's top pick for the agency.
Lawmakers are intensifying their efforts to ban TikTok in the US, saying the social media app threatens national security.
When it comes to last year's debacle around Taylor Swift concert tickets, senators just can't shake it off.
House Speaker Kevin McCarthy said he's blocking California Democrats Adam Schiff and Eric Swalwell from serving on the Intelligence Committee, making good on a long-standing promise and opening a new front in the chamber's partisan battles.
McCarthy said George Santos, the embattled freshman representative from New York, could be removed from office if the chamber's Ethics Committee determined that he had broken the law — but not until then.
Around the Administration
BIDEN'S AGENDA
Biden has no public events scheduled.
At 1:30 p.m., White House Press Secretary Karine Jean-Pierre will give a briefing.
A coalition of 20 mostly Republican-led states sued the Biden administration seeking to block new US plans to grant certain migrants from Cuba, Haiti, Nicaragua and Venezuela temporary residency under a parole program.
Attackers displayed warning signs ahead of the vast majority of recent mass shootings and other violence, federal researchers said in a report aiming to help communities identify threats.
The White House intends to invite Speaker McCarthy to meet with President Biden before the Feb. 7 State of the Union address, Punchbowl reports, without citing where it got the information.
The nursing home industry is asking the Biden administration to rescind a new policy of posting disputed facility inspection results on a public government website before the alleged "deficiencies" have been confirmed.
Medicaid expansion increases access to smoking cessation treatments, according to a report by the American Lung Association released Wednesday.
The US Department of Justice sent a letter to the Surface Transportation Board to reiterate its opposition to Canadian Pacific Railway acquiring Kansas City Southern.
The Justice Department's lawsuit filed Tuesday against Alphabet's Google adds more allegations of anticompetitive conduct to the mounting antitrust actions against a technology industry dominated by Google, Amazon, Apple and Meta Platforms.
Democrats and safety organizations want the US Labor Department to go further in its child labor enforcement efforts by revisiting certain limits on the types of jobs minors can work, but the Biden administration says it doesn't have the rulemaking bandwidth to take on such an update.
The US Labor Department is exploring regulatory action that would boost participation in the kinds of pooled retirement options Congress established in 2019 to encourage more businesses to set up and sponsor workplace 401(k)s.
To contact the reporter on this story: Michaela Ross in Washington at mross@bgov.com
To contact the editor responsible for this story: Andrew Small at asmall@bgov.com
Stay informed with more news like this – from the largest team of reporters on Capitol Hill – subscribe to Bloomberg Government today. Learn more.