What to Know in Washington: Ukraine Aid Faces Further Delays
Bloomberg Government subscribers get the stories like this first. Act now and gain unlimited access to everything you need to know. Learn more.

Ukraine Aid From US Won't Be Approved for a Month, Maybe Longer
New US aid for Ukraine risks slipping to next month or even early 2024, casting doubt on Washington's ability to keep up the flow of weapons that both the Biden administration and the Ukrainian government say is vital.
The soonest Congress could complete negotiations and pass new Ukraine assistance is mid-December, nearly two months after President Joe Biden first requested $61 billion for the country. The US has begun restricting the flow of military assistance because of the wait, according to a Defense Department spokesperson.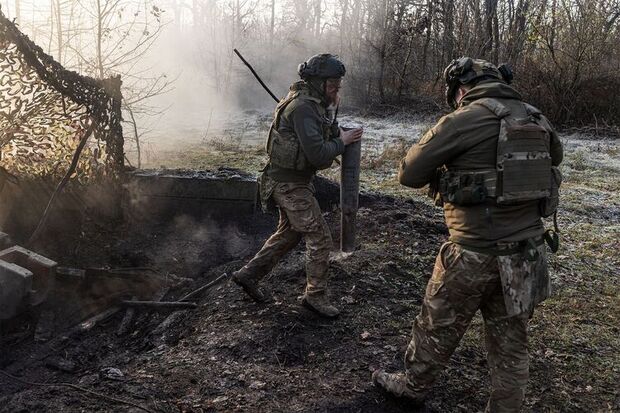 Senators in both parties plan to work on a deal in the coming days on an aid package, coupled with border policies, that they can vote on after returning from the Thanksgiving holiday.
In the Senate, Majority Leader Chuck Schumer (D-N.Y.) has promised Democrats that a Ukraine bill would be put up for a vote after Thanksgiving recess. Schumer has also acknowledged that any Ukraine package would include a border policy deal.
House Speaker Mike Johnson (R-La.), meanwhile, is weathering backlash from hard-line conservatives over his stopgap plan, which was signed by Biden yesterday. Many of those ultra-conservatives also oppose Ukraine assistance and it would only take a few of them to overthrow Johnson just as they did his predecessor, Kevin McCarthy (R-Calif.).
The mere promise of legislation won't placate Johnson's restive right flank, which now wants to tie distribution of Ukraine aid to bringing down border crossings. That would leave the timeline for weaponry uncertain, even after congressional approval. These demands are so far from what Democrats can accept, it has raised concerns in that party that no Senate deal can be struck that the House will accept. The consequences on the battlefront would be profound. Erik Wasson and Billy House have more on what's ahead.
BIDEN'S AGENDA
Biden hosts a bilateral meeting with Mexican President Andres Manuel Lopez Obrador at 1 p.m.
The president hosts the APEC leaders retreat at 2 p.m., where he'll officially transfer the APEC chair to Peruvian President Dina Boluarte.
Biden departs for Delaware after 4 p.m. and arrives after midnight.
Happening on the Hill
REP. GEORGE SANTOS (R-N.Y.) said he'll hold a press conference at 8 a.m. on Nov. 30. Last night's announcement follows his decision not to seek re-election after the GOP chair of the House's ethics panel called for his expulsion and House investigation found "substantial evidence" Santos violated federal criminal laws. Read more.
REP. PATRICK MCHENRY (R-N.C.), chair of the House Financial Services Committee and a key House Republican voice for the anti-ESG movement, said he still sees multiple ways to advance at least a few ESG-related measures that have languished since clearing his committee over the summer, but the window to act is narrowing. Read more.
SEN. SHERROD BROWN (D-Ohio), chair of the Senate Banking Committee, called on the FDIC's inspector general to investigate the agency's workplace culture amid reports of misconduct. Read more.
CONGRESS passed a stopgap measure this week to avert a government shutdown as progress on House appropriations bills stalled. Download the latest BGOV OnPoint Appropriations Update for the latest on the status of government funding and read more from Jack Fitzpatrick in today's Budget Brief.
People, Power, and Politics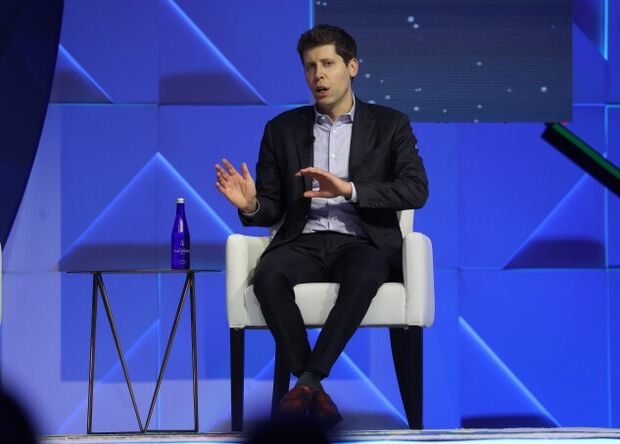 SAM ALTMAN said the biggest AI election risks haven't been seen yet, speaking at the Asia-Pacific Economic Cooperation summit in San Francisco. The as-yet-unknown risks could include possible innovations in personalized persuasion, the OpenAI CEO said, adding "the dangerous thing is not really what we understand, the existing images and videos, but it's all the new stuff." Read more.
BIDEN'S re-election campaign is considering joining TikTok to reach younger voters, Axios reports, citing people familiar with the conversations. Read more.
BIDEN'S planned nomination to the US Court of Appeals for the Fourth Circuit is seen as a gift to unions — particularly their legal allies who have felt neglected in recent years. Read more.
A NEW YORK APPEALS COURT said the gag orders imposed on Donald Trump by the judge in the state's civil fraud trial against him are unconstitutional, and the restrictions were put on hold pending further arguments. Read more.
OHIO VOTERS approved a measure last week to enshrine abortion rights in the state constitution, but supporters and opponents of Issue 1 will likely be back in court soon to fight over its implementation. Read more.
What Else We're Reading
The US government overrode industry objections and approved a plan to saddle the biggest banks with much of the tab for refilling the nation's bedrock deposit-insurance fund.
Novo Nordisk A/S and Eli Lilly & Co. are touting pill versions of their blockbuster weight-loss drugs that could come as soon as next year. But if you're expecting something cheaper and with fewer side effects, think again.
A divided US Supreme Court refused for now to let Florida enforce a new law aimed at restricting drag shows at venues where children are present.
Stay informed with more news like this – from the largest team of reporters on Capitol Hill – subscribe to Bloomberg Government today. Learn more.