What to Know in Washington: Trump Yields and Signs Virus Package
President Donald Trump backed away from a crisis of his own making by signing a pandemic relief bill last night, but only after depriving millions of Americans of a week of unemployment aid and triggering an outcry from lawmakers in both political parties.
By waiting until Sunday to approve the package, Trump cost as many as 14 million Americans one week of expanded unemployment assistance. Meanwhile, Trump's surprise attack on the bill last week caused confusion about the government's response at a pivotal moment, with coronavirus cases spiking and officials rushing to distribute a vaccine.
It also triggered political headaches for congressional Republicans a week before two runoff elections in Georgia that will determine control of the Senate.
Trump got little if anything from the drama. Congress is unlikely to agree to the raft of changes Trump demanded in a lengthy signing statement. Once his signature was on the law, the president lost much of the leverage he had to extract $2,000 direct payments, cuts to foreign aid and a rollback of social media companies' liability shield.
Instead, Trump created a political opening for Democratic leaders.
Speaker Nancy Pelosi (D-Calif.) is staging a roll-call vote today on the $2,000 checks in order to spotlight Republican opposition to the politically popular idea backed by Trump. Senate Minority Leader Chuck Schumer (D-N.Y.) said in a tweet that he will seek consent this week in the Senate to pass the House bill, which will force Republicans to either buck the president or go along with $2,000 checks party leaders previously dismissed as too large.
"Every Republican vote against this bill is a vote to deny the financial hardship that families face and to deny the American people the relief they need," Pelosi said in a statement. Read more from Jordan Fabian and Erik Wasson.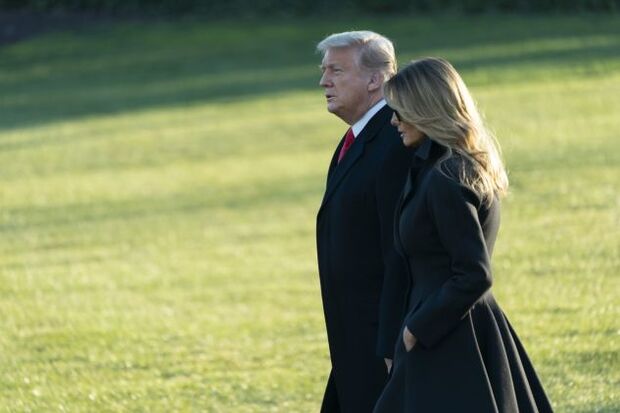 What to Watch Today
The House meets at 2 p.m. for legislative business with first votes at approximately 5 p.m.
The House will vote on one measure under suspension of the rules, which bars amendments, limits debate and requires a two-thirds majority for passage:
1) Stimulus Checks: Direct payments in the fiscal 2021 omnibus spending and virus aid package (H.R. 133) would be increased by H.R. 9047 to $2,000 for individuals, from $600, and to $4,000 for couples, from $1,200.
Democrats will have a video conference call before the vote to discuss Congress's pandemic response, according to a person briefed on the plan.
Read more: Pelosi Sets Up Showdown on Trump's $2,000 Checks After GOP Balks
The House also plans to vote to override Trump's veto on the annual defense policy bill, with the Senate following suit tomorrow. It would be the first time Congress overrules Trump. The House will vote on the veto message to accompany the conference report to H.R. 6395, the fiscal 2021 National Defense Authorization Act.
Read more: McConnell, GOP Face Splits With Trump Over Defense, Relief
Votes on additional legislative items are also possible.
The Senate will meet for a pro forma session at 10 a.m.
The Coronavirus Pandemic
Top U.S. Health Officials Warn of Post-Holiday Surge: Current and former U.S. health officials took to the airwaves Sunday to warn Americans of a potential jump in Covid-19 cases after the holidays. "A surge upon a surge" may be on the way after the Christmas and New Year's period, Anthony Fauci, the government's top infectious-disease doctor, warned on CNN's "State of the Union." The comments came as the number of confirmed cases in the U.S. approach 19 million and deaths are more than 332,000. Fauci, director of the National Institute of Allergy and Infectious Diseases warned that the U.S. is at a "very critical point" in combating the pandemic after many Americans ignored guidance to avoid travel. Read more from Bailey Lipschultz and Chris Strohm.
Almost 1.2 million people took to the skies in the U.S. on Wednesday, the most since the Covid-19 pandemic erupted in March, despite warnings against large gatherings and travel during the holidays. People flocked to airports in the week before Dec. 24, according to Transportation Security Administration data. An average of more than 1 million people a day passed through TSA screening over that week, which is a post-coronavirus record. Read more from Alan Levin.
California Uber Drivers, Teachers Vie for Covid Vaccine Priority: California's vaccine rollout plan is setting the stage for a fight among ride-hailing drivers, grocery workers, and other essential employees who say they should be next in line for the shot. A state working group of doctors and public health professionals is set to meet Dec. 30 to develop guidelines for Gov. Gavin Newsom's (D) administration on how best to distribute the vaccine to essential workers in Phase 1(b) of the rollout. Uber drivers are just some of the many professionals angling for a good spot in line. Read more from Tiffany Stecker and Joyce Cutler.
Religious Vaccine Objections to Clash With Employer Defense: Workers seeking religious exemptions from Covid-19 vaccine mandates must overcome the U.S. Supreme Court's employer-friendly precedent that allows businesses to reject those requests if they're too burdensome. Employers need only show that the requested religious accommodation would cause more than a trivial cost to their operations, under the high court's 1977 ruling in TWA v. Hardison. That "undue hardship" standard has been criticized as too low by academics, religious groups, the U.S. Justice Department, and some federal judges. Read more from Robert lafolla.
Pompeo's Wife Tested Positive as Cases Spiked: Secretary of State Michael Pompeo's wife tested positive for the coronavirus, according to people familiar with the matter, after the couple came under criticism for holding parties at the State Department despite a nationwide spike in Covid-19 cases. It wasn't immediately clear how Susan Pompeo contracted the virus, though she tested positive just before her husband announced Dec. 16 that he was going into quarantine for exposure, said the people, who asked not to be identified discussing a private matter. Read more from Nick Wadhams and Jennifer Jacobs.
What Else to Know Today
Georgia Senate Races Near Finish: The two Georgia runoffs that will decide control of the Senate begin their final stretch, with Trump again putting himself in the middle of the campaign. The outgoing president is also headed back to Georgia, where has has lashed out at the governor and other Republicans officials. He will appear with the two incumbent Republican Sens. David Perdue and Kelly Loeffler, on the eve of their Jan. 5 runoffs. Both GOP incumbents had been promoting their votes for a stimulus bill with more limited aid. Read more from Billy House and Eric Martin.
Georgia Democrats Jon Ossoff and Raphael Warnock each took in more than $100 million in campaign contributions over the last two months, almost doubling the Senate fundraising record and far outpacing their Republican rivals, according to their latest filings with the Federal Election Commission. Read more from Bill Allison.
FCC Running Low on Time for 230 Revamp: The Federal Communications Commission has run low on time to adopt an order trimming a liability shield for social media companies, leaving the fate of a request from Trump in doubt. Republican FCC Chairman Ajit Pai let slip a Wednesday deadline for setting a vote on the proposal at the next monthly meeting of the agency, which is scheduled for Jan. 13 and is the last before he leaves the commission a week later. Read more from Todd Shields.
Trump Briefed on Nashville Blast: Trump has been briefed on a Christmas morning explosion in Nashville, Tenn., that police have said they believe was intentionally set. The FBI is leading the investigation into the blast, which wounded three people, shattered windows and damaged buildings in the largely deserted downtown area around 6:30 a.m. local time Friday, the Associated Press reported. Read more from Ari Natter and Jordan Fabian.
Trump Loses Another Appeal in Wisconsin Election Litigation: The U.S. Court of Appeals for the Seventh Circuit rejected Trump's attempt to invalidate Wisconsin election results on Dec. 24, upholding a lower court's ruling that his claims lacked merit. Read more from Maeve Allsup.
Judge Blocks Execution Date for Woman: The Trump administration improperly set an execution date for the only woman facing federal execution, a District of Columbia federal judge said Dec. 24. U.S. District Judge Randolph Moss set aside the government's order setting Lisa Montgomery's Jan. 12 execution date, because it was done while a stay Moss put in place was pending. Moss had put the stay in place until Dec. 31 so Montgomery's lawyers, who contracted Covid-19 after visiting her in a Texas facility, could have more time to work on her clemency petition. Read more from Jordan S. Rubin.
SEC Republican Roisman Named Acting Chairman: Republican Elad Roisman has been named acting chairman of the Securities and Exchange Commission by Trump, according to SEC Commissioner Hester Peirce. Roisman is succeeding Jay Clayton, who stepped down as SEC chairman Wednesday, Peirce, a Republican member of the commission, told Bloomberg Law. Read more from Andrew Ramonas.
EPA to Rule on Texas Fracking Wastewater Plan Before Trump Exit: The EPA plans to decide the fate of a Texas oil and gas wastewater discharge plan the same day it closes public comment on the proposal, sparking concern from environmentalists that the agency is rushing to finalize the move in the waning days of the Trump administration. The state asked the Environmental Protection Agency in October to delegate authority of the measure to the Texas Commission on Environmental Quality, or TCEQ, allowing the agency to administer a program governing the discharge of wastewater from oil and gas drilling. Read more from Paul Stinson.
China Lags U.S. Trade Deal Target: China is far away from meeting its U.S. trade-deal commitments, with the latest data showing it's imported just over half of the American goods it promised to buy in the first year of the phase-one agreement. In the first 11 months of the year, China purchased about 50.5% of the total 2020 target of $172 billion, according to Bloomberg calculations based on figures from the nation's Customs Administration. Read more from Bloomberg News.
Taxing Tech Giants on Cash-Strapped States' Agendas in New Year: Taxing features of the digital economy will be a high priority in many states next year with legislatures expected to modernize their tax codes and capture new revenue to replenish their pandemic-wounded budgets. Lawmakers are preparing to file bills from Florida to Washington, patching up holes in their tax systems that prevent levies on e-commerce, online marketplaces, and streaming services. And some states, including Maryland and New York, could make history by enacting the first laws capturing a slice of the digital advertising revenue collected by social media, search engine, and streaming services companies. Read more from Michael Bologna.
To contact the reporter on this story: Giuseppe Macri in Washington at gmacri@bgov.com
To contact the editors responsible for this story: Zachary Sherwood at zsherwood@bgov.com; Loren Duggan at lduggan@bgov.com; Michaela Ross at mross@bgov.com