What to Know in Washington: Trump OKs Search Release; House Vote
Post reports FBI had searched for nuclear docs at Mar-a-Lago
House poised to clear Democrats' climate, tax agenda
Former President Donald Trump said he supported the release of documents related to the FBI's search of his Mar-a-Lago home earlier this week, including a copy of the search warrant and a receipt of items that agents took from the property.
Trump's announcement came shortly after the Washington Post reported that one category of documents the FBI was looking for related to nuclear weapons. It wasn't clear if those documents were about US weapons or weapons that belonged to another country, and if they were among the documents agents seized.
Trump made the announcement on his social media site, Truth Social, following a Justice Department request in a Florida court to unseal the documents. Trump's decision to agree to release the search warrant—something he has had the option of doing on his own since the search took place Monday—heads off a public showdown between the former president's legal team and Attorney General Merrick Garland.
Mishandling classified information can carry an array of federal felony charges, and information related to nuclear weapons and technology is uniquely sensitive. The head of the Justice Department's counterintelligence and export control section, Jay Bratt, signed the government's filing seeking to unseal the warrant and reportedly visited Mar-a-Lago earlier this summer to review the documents in Trump's possession. Read more from Zoe Tillman.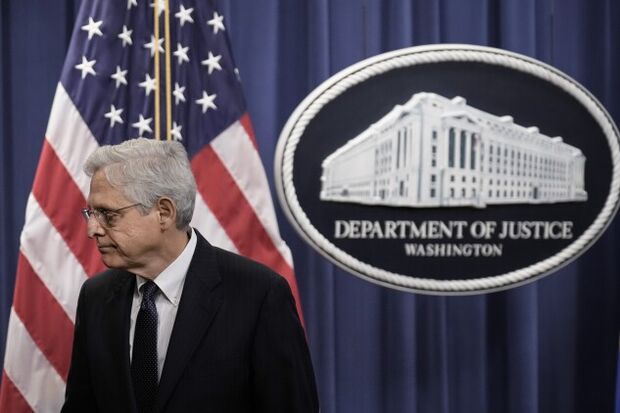 Biden Primes 2024 Run
Biden is preparing to launch his re-election bid in the months after November's midterm elections, according to multiple aides and allies, setting up a potential 2024 re-match with Trump. Biden's resolve to mount a second White House bid is hardening even with polls showing that most Democrats would prefer a candidate other than the 79-year-old president.
But people close to Biden describe him as buoyed by recent legislative, economic and foreign policy victories—as well as committed to again deny Trump a return to the Oval Office. "The president has said he's planning on running again," said Anita Dunn, a longtime aide who recently returned to the White House. "People should take him at his word."
Three congressional Democrats have recently suggested Biden make way for a younger successor, while several more have pointedly declined to endorse his re-election. Biden's approval rating is only about 40%, according to an analysis of polls by FiveThirtyEight. But allies say Biden's determination has grown amid revelations about Trump and his role in the Jan. 6, 2021 insurrection, as well as the former president's continued embrace by Republicans. Read more from Justin Sink and Josh Wingrove.
MORE ON ELECTIONS & INFLUENCE:
New York City's newly created US House district straddling Lower Manhattan and brownstone Brooklyn appears to represent the ultimate melting pot of Jewish, Black, White, Hispanic, Asian and gay voters concentrated in a city with some of the highest income inequality in the US. But an analysis of likely voters suggests that the diversity is unlikely to be reflected at the polls on Election Day. If past trends continue, the election will be largely decided by people who live in majority White neighborhoods, said John Mollenkopf, the center's director. Gregory Korte and Marie-Rose Sheinerman have more.
Happening on the Hill
CONGRESS AGENDA:
Permitting resources at several federal agencies would expand under Democrats' climate-and-tax bill as part of an effort to smooth out the deployment of large clean-energy and infrastructure projects. But the money in the Inflation Reduction Act—which the House is expected to clear and send to Biden's desk today after over a year of negotiations—would fall short of the broader regulatory overhaul needed to meet climate goals and upgrade the US energy system, according to some who follow permitting. Read more from Stephen Lee and Daniel Moore.
Former Transportation Secretary Elaine Chao has met with the House committee investigating the Jan. 6, 2021 insurrection, CNN reports, citing multiple sources. The committee is also talking with former Education Secretary Betsy DeVos and former National Security Adviser Robert O'Brien, Airielle Lowe reports.
Michelle Kallen, who represented the Jan. 6 House committee in cases involving Stephen Bannon and other Trump administration figures, has joined Jenner & Block as a partner, Justin Wise reports.
Senate Finance Chairman Ron Wyden requested information from Amgen about its efforts to avoid taxes through profit-shifting to subsidiaries in Puerto Rico, specifically related to sales of the arthritis drug Enbrel, according to a release. Ron Wyden (D-Ore.) wants information about the discrepancy between where drugs are sold and where the drugmaker's income is booked for tax purposes. Read more from Lauren Dezenski.
Around the Administration
BIDEN'S SCHEDULE
The president has no public events today.
Ukraine is calling on the Biden administration to sanction all Russian private banks to help end the Kremlin's ability to wage war, according to Kyiv's envoy to Washington. President Volodymyr Zelenskiy's government wants the US to add a couple of banks per week to its list of sanctioned financial institutions, according to Ambassador Oksana Markarova. She said she conveyed the request to the Treasury. Read more from Eric Martin.
President Vladimir Putin's invasion of Ukraine set Russia's economy back four years in the first full quarter after the attack, putting it on track for one of the longest downturns on record. Data due on Friday will show gross domestic product shrank for the first time in over a year, Bloomberg News reports.
Another BlackRock executive is joining the White House, adding to the close ties between the Wall Street heavyweight and Washington. Eric Van Nostrand, a BlackRock managing director who led research for sustainable investments, will be joining the Treasury Department, where he'll be a senior adviser on issues related to Russia and will report to Ben Harris, assistant secretary of Treasury for economic policy, a person familiar said. Sridhar Natarajan and Eric Martin have more.
A new campaign launched by the Plastics Industry Association criticizes a rule proposed by the federal government's chief procurement agency aimed at reducing the purchase of single-use plastic goods. Digital ads around Washington will take an "outreach perspective" targeted toward policymakers and the general public, said Matt Seaholm, the president and CEO of the trade group. Kerry Burgott has more.
To contact the reporters on this story: Brandon Lee in Washington at blee@bgov.com; Michaela Ross in Washington at mross@bgov.com
To contact the editors responsible for this story: Giuseppe Macri at gmacri@bgov.com; Loren Duggan at lduggan@bgov.com