What to Know in Washington: Trump Defiant as Trial Logjam Looms
Bloomberg Government subscribers get the stories like this first. Act now and gain unlimited access to everything you need to know. Learn more.
Nothing prevents the Justice Department or the Atlanta-based district attorney from charging Donald Trump if he's indicted in Manhattan. But a bottleneck would make it harder for each case to be tried before the 2024 election cycle is in full swing.
If cases stack up against the former president, judges and lawyers will have to navigate overlapping court timelines along with the escalating demands of Trump's reelection campaign.
Multiple prosecutions that kick off with an indictment brought by New York District Attorney Alvin Bragg, a Democrat, also will fuel Trump's rhetoric that he's the victim of a political "witch hunt." The Manhattan case involves different allegations, witnesses, and evidence than the alleged criminal activity under investigation by the Justice Department and state prosecutors in Georgia, but Trump has presented all of the probes collectively as proof of bias.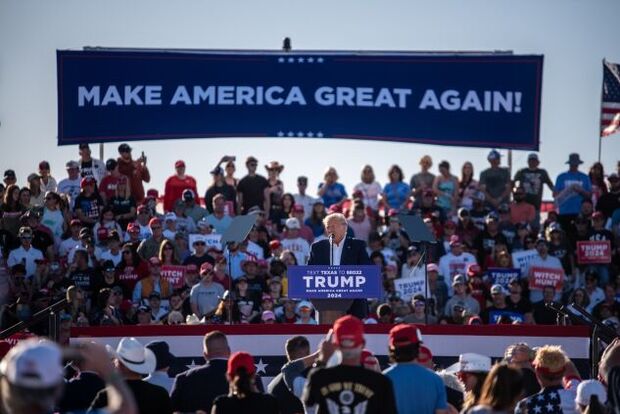 "It makes it a little more difficult perhaps for DOJ to differentiate itself" to the public if they press charges later, Krissoff said.
Bragg hasn't confirmed if his office will, in fact, press charges against Trump and if so, when that will happen. Trump suggested an imminent arrest a week ago in a social media post, citing "leaks" to the press, but that didn't happen. Zoe Tillman has the story.
Meanwhile, House Republicans indicated they see a legal basis for a congressional subpoena of Bragg over the possible indictment of Trump, stepping up their fight with the New York prosecutor.
In an eight-page letter rejecting Bragg's rebuttal and repeating their request for him to testify, the Republican chairmen of the Judiciary, Oversight and House Administration committees said the potential move to file criminal charges against Trump over hush payments made to porn star Stormy Daniels was a federal rather than simply a local matter.
"If state or local prosecutors are able to engage in politically motivated prosecutions of Presidents of the United States (former or current) for personal acts, this could have a profound impact on how Presidents choose to exercise their powers while in office," chairmen Jim Jordan (Ohio), James Comer (Ky.) and Bryan Steil (Wis.), wrote. Shawn Donnan has the story.
A defiant Trump Saturday railed against the investigations he faces and predicted he'd prevail during a rally in Waco, Texas, that may be the former president's last public appearance before he faces potential criminal charges.
It was Trump's first rally of his 2024 campaign, staged at the city's regional airport. The event was laden with symbolism and the timing fraught: 30 years ago this month, federal police besieged the Branch Davidians compound in Waco, leading to the deaths of the cult's leader, David Koresh, and dozens of his followers. The siege energized the far right and stoked anti-government sentiment.
On Friday, Trump warned of "potential death & destruction" if he is charged, after calling earlier in the week for protests against Bragg. The remarks were reminiscent of Trump's statements before the Jan. 6, 2021, insurrection at the US Capitol, when he summoned tens of thousands of his supporters to Washington for an event that he promised would be "wild."
A Monmouth University Poll released March 21 found that 41% of Republican and GOP-leaning voters want Trump to be the party's nominee in 2024 — up from 33% in February and 26% in December. Read more from Mark Niquette.
Happening on the Hill
CONGRESS' SCHEDULE
The House convenes at noon to consider four bills under expedited procedure, including three China-related measures.
The Senate meets at 3 p.m. to continue debating legislation to repeal the authorizations used as the basis for military intervention in the Persian Gulf.
President Joe Biden's nominee to head the Federal Aviation Administration withdrew from consideration in the face of Republican opposition in the Senate, Transportation Secretary Pete Buttigieg said.
Senate Minority Leader Mitch McConnell (R-Ky.) was discharged from a rehabilitation center on Saturday after treatment for injuries suffered in a fall and said he'll still work from home for "the next few days."
The National Labor Relations Board rejected a subpoena request from a Republican-led House panel seeking documents from an agency staffer related to allegations of misconduct during a union election at a Starbucks location.
US Trade Representative Katherine Tai told lawmakers that some tariff-lowering agreements have made the US economy vulnerable, and the Biden administration wants to address the problem with a fresh approach to supply chains and commerce.
Elections, Politics & Probes
Rep. Ro Khanna said he won't run for the US Senate seat in California that's opening up in 2024 and backed fellow California progressive Democrat Barbara Lee.
Ron DeSantis isn't officially running for president yet, but he just suffered through the kind of week a candidate for the highest office in the US would love to forget.
If US Supreme Court watchers get déjà vu during Monday's arguments over the constitutionality of a law used to punish those who encourage illegal immigration, it's because the justices have heard this fight before.
Defense & Foreign Affairs
US is "deeply concerned" by developments out of Israel which further underscore the urgent need for compromise, according to White House statement yesterday. Thousands in Israel took to the streets overnight, including around Prime Minister Benjamin Netanyahu's home, after the prime minister fired Defense Minister Yoav Gallant over a speech criticizing his plans to reduce the power of the Supreme Court.
"As the President recently discussed with Prime Minister Netanyahu, democratic values have always been, and must remain, a hallmark of the US-Israel relationship," National Security Council Spokesperson Adrienne Watson said in a statement.
Netanyahu considered a delay to his judicial overhaul plan after the night of enraged demonstrations and Israel's main trade union launched a strike affecting departures from the international airport. Read more.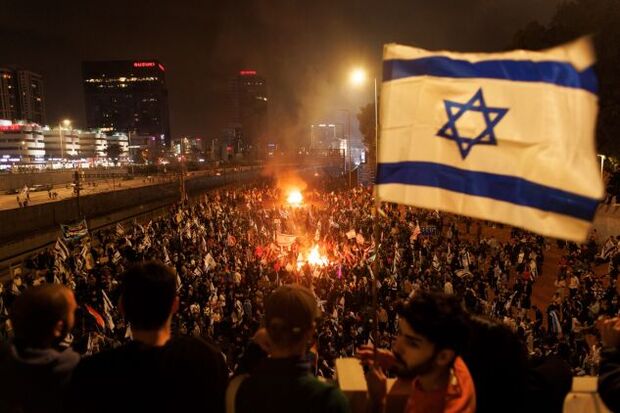 Biden said he "doesn't take lightly" the prospect of a growing alliance between China and Russia but countered that the US is making gains in strengthening international opposition to Vladimir Putin's war in Ukraine.
Meanwhile, Putin said Russia is preparing to station tactical nuclear weapons in neighboring Belarus, escalating a confrontation with the US and its allies over the war in Ukraine. Read more
Biden, who longs for the appearance of political harmony, found it in Canada — where he was feted with displays of cross-border unity that glossed over lingering disputes.
Around the Administration
BIDEN'S AGENDA
Biden at 2:30 p.m. hosts the SBA Women's Business Summit at the White House.
At 1 p.m., White House Press Secretary Karine Jean-Pierre gives a briefing.
Biden Friday said he was confident US regional banks were in good shape and didn't forsee any major crises on the horizon, downplaying Wall Street angst and lingering fears of broader financial turmoil. Read more
First Citizens agreed over the weekend to buy Silicon Valley Bank, which was seized by regulators following a run on the lender, according to a statement from the FDIC. Read more
Meanwhile, US authorities are considering expanding an emergency lending facility for banks in ways that would give First Republic Bank more time to shore up its balance sheet, according to people with knowledge of the situation. Read more
Top US regulators said Friday that while some banks are coming under stress the overall financial system is still sound, seeking to reassure depositors and investors rattled by recent bank failures. Read more
Cecilia Rouse, one of Biden's senior economic advisers, will leave the administration on Friday, marking the latest personnel shift in the White House.
Biden said he wanted to cancel the Willow oil drilling project in the North Slope of Alaska announced earlier this month but was ultimately swayed by administration lawyers to approve a limited version.
Biden declared that a major disaster exists in Mississippi and ordered federal aid to supplement state, tribal, and local recovery efforts in the areas affected by severe storms over the weekend, the White House said in a statement.
To contact the reporter on this story: Michaela Ross in Washington at mross@bgov.com
To contact the editor responsible for this story: Brandon Lee at blee@bgov.com
Stay informed with more news like this – from the largest team of reporters on Capitol Hill – subscribe to Bloomberg Government today. Learn more.