What to Know in Washington: Spending Bill Outline Deal Reached
Bloomberg Government subscribers get the stories like this first. Act now and gain unlimited access to everything you need to know. Learn more.
Top US lawmakers announced that they broke a deadlock on spending levels for US government programs, putting Congress on track to complete a $1.7 trillion fiscal 2023 spending package before the end of December.
House and Senate appropriators didn't provide any details of the deal, but the topline agreement will allow lawmakers to spend the coming week hashing out specific spending levels for each federal agency as well as what additional legislative items they will attach to the bill.
"We have a framework that provides a path forward to enact an omnibus next week," House Appropriations Chair Rosa DeLauro (D-Conn.) said in a statement Tuesday. "Now, the House and Senate Appropriations Committees will work around the clock to negotiate the details of final 2023 spending bills that can be supported by the House and Senate and receive President Biden's signature."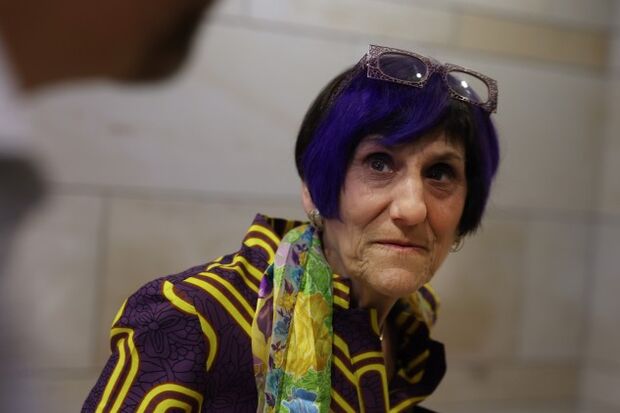 House Republicans are poised to oppose the spending bill en masse after their leader Kevin McCarthy (Calif.) announced this week he is a firm no on any funding package. McCarthy and his allies want Congress to wait on final funding decisions until Republicans take over the House on Jan. 3.
Senate GOP leader Mitch McConnell (Ky.) defended the emerging deal, arguing that the GOP will get the defense boost it wants without funding domestic priorities above what President Joe Biden had requested for the year in his budget proposal. He noted that that Republicans are in the minority in the Senate.
"It's far and away the best we can do given that we don't control the government," he said earlier in the day.
Senate Majority Leader Chuck Schumer (D-N.Y.) said Tuesday he expects the legislation will include aid for Ukraine as well as a bipartisan bill raising the bar for challenging presidential election results.
Congress is now expected to approve a one-week stopgap spending bill this week to extend the funding deadline from Dec. 16 to Dec. 23. The House will vote at about noon on the rule for consideration of the week-long stopgap. The rule also would send a separate bill back to the Senate to be used as a vehicle for an eventual omnibus funding package, a maneuver that's meant to expedite a final vote in the Senate. Read more from Erik Wasson.
Happening on the Hill
CONGRESS' AGENDA
The House meets at noon to debate a continuing resolution and visa caps
Senators return at 10 a.m., with a noon vote on scrapping a charter school rule
Senate leaders released their calendar for 2023, with 34 session weeks planned.
A proposal from Sen. Joe Manchin (D-W.Va.) to accelerate federal energy project permitting will be put up for consideration alongside an annual defense policy bill, Senate Majority Leader Chuck Schumer said Tuesday.
Senator Joe Manchin is pressing Treasury Secretary Janet Yellen to stand firm on North American-based manufacturing requirements for lucrative electric-vehicle tax credits under the Inflation Reduction Act, setting up a battle between the West Virginia Democrat and Korea's Hyundai Motor Co.
Senate Democrat Elizabeth Warren questions the Department of Defense regarding press reports that former Google chief executive officer Eric Schmidt used his positions on defense advisory boards to further his own financial interests, in a letter to Defense Secretary Lloyd Austin.
US lawmakers have introduced legislation that could cut Huawei and other foreign firms from the world's largest financial system, in the latest attempt to curb China's technological ambitions.
Elections & Politics
A New York judge found the Trump Organization in criminal contempt, saying it had "willfully disobeyed" his orders and withheld evidence in the tax fraud case against it, a person familiar with the matter said.
The House panel investigating the US Capitol assault will vote Monday to approve its final report and whether to refer any individuals for prosecution by the Justice Department or other sanctions.
Sam Bankman-Fried, the second biggest Democratic donor in the 2022 election cycle, is charged with violating campaign finance laws, in what could be the biggest infusion of illegal corporate money into US politics in decades.
Bankman-Fried faces up to 115 years in prison if he's convicted on all eight charges filed by the US Department of Justice on Tuesday — though he's unlikely to be sentenced to that long a term. Read more.
Federal prosecutors moved at warp speed to charge Bankman-Fried, defying expectations that a criminal case over the cryptocurrency exchange's collapse would take months or even years to build. Read more.
Around the Administration
PRESIDENT'S SCHEDULE
Biden delivers remarks at the U.S.-Africa Business Forum at 1:30 p.m.
At 7 p.m., Biden and First Lady Jill Biden host the U.S.-Africa Leaders' Summit dinner.
Biden is at pains to fix perceptions in Africa that the US has neglected the continent while China and Russia make inroads.
Biden signed the historic Respect for Marriage Act, cementing into law federal protection for both same-sex and interracial marriages and delivering a victory for Democrats.
Pharmaceutical companies left a Tuesday meeting with Medicare officials with no new answers on how the federal government will negotiate the prices of the highest-spending drugs, according to two industry sources.
Shippers urged the US railroad regulator to create more competition in the industry during hearings in which Union Pacific was called to explain a spike in service restrictions.
US government officials said they weren't aware of any early leaks of closely watched inflation data Tuesday, following a surge of Treasuries buying that took place seconds before the report was released.
There was nothing minor about the rally that took hold in the seconds before the better-than-expected inflation number hit the Labor Department's website. Stock futures suddenly spiked more than 1%. Trading in Treasury futures surged, pushing benchmark yields lower by about 4 basis points. Those are major moves, and they should get scrutinized by regulators, long-time market observers say. Read more.
After more than a year of uncertainty, the Spire STL Pipeline is scheduled to hear from U.S. energy regulators Thursday on how to justify the litigated natural gas project.
The defense policy bill likely to receive a vote in the Senate this week would make permanent the federal government's assessment program for contractors who offer cloud computing.
The Biden administration plans to put Yangtze Memory Technologies and more than 30 other Chinese companies on a trade blacklist that would prevent them from buying certain American components, deepening tensions between the world's two economic superpowers.
Long Covid has played a part in killing 3,544 people in the US, according to a government study that suggests how severe SARS-CoV-2's impact may remain after the pandemic era passes.
To contact the reporters on this story: Katrice Eborn in Washington at keborn@bgov.com; Brandon Lee in Washington at blee@bgov.com
To contact the editor responsible for this story: Giuseppe Macri at gmacri@bgov.com
Stay informed with more news like this – from the largest team of reporters on Capitol Hill – subscribe to Bloomberg Government today. Learn more.