What to Know in Washington: Senate Gun-Safety Bill Advances
Senate working to pass bill by week's end
Biden to call for gas tax holiday
Final passage of bipartisan gun-safety legislation is likely later this week after the Senate voted 64-34 Tuesday night to advance the bill hours after negotiators announced they reached a deal.
Backers called the bill—the vehicle for Bipartisan Safer Communities Act—aimed at improving background checks, securing schools and giving states federal funds to combat gun violence, the biggest breakthrough on the issue in decades.
Senator John Cornyn (Texas), the lead Republican negotiator, said the legislation "will help keep our children and our communities safer." Senate Majority Leader Chuck Schumer (D-N.Y.) quickly teed up the procedural vote aimed at finishing the bill before senators leave for the July 4 recess at the end of the week.
Senate Minority Leader Mitch McConnell (R-Ky.) said in a statement he supports the bill as "a commonsense package of popular steps that will help make these horrifying incidents less likely while fully upholding the Second Amendment rights of law-abiding citizens."
The National Rifle Association announced its opposition to the bill Tuesday night. Read more from Steven T. Dennis and Laura Litvan.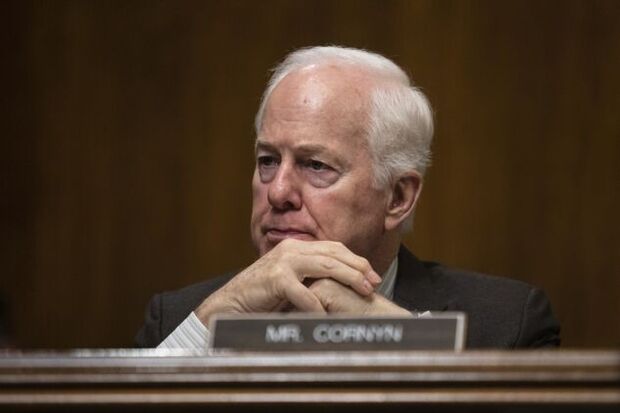 Also Happening on the Hill
CONGRESSIONAL SCHEDULE:
House lawmakers meet at noon to vote on mental health, health research, and other bills.
Senators gather at 11 a.m. and resume consideration of the bipartisan gun safety measure.
For many lawmakers, Wednesday's vote on a package of addiction and mental health legislation will be personal. For Rep. Annie Kuster (D-N.H.), it was her brother who became addicted after being prescribed oxycodone and OxyContin for a series of surgeries. For Rep. Brian Fitzpatrick (R-Pa.), it was the shock of coming home to Levittown after 14 years in the FBI and realizing the magnitude of the problem. The package (H.R. 7666) would modify rules for mental health insurance coverage and opioid treatment prescriptions while reauthorizing mental health and substance use disorder block grants and related programs. Emily Wilkins and Alex Ruoff have more.
Legislation to create a new biomedical accelerator independent of the NIH will also move to a full House vote Wednesday. H.R. 5585 would authorize the Advanced Research Projects Agency for Health, a new agency that aims to realize medical breakthroughs, Jeannie Baumann reports.
Lawmakers would provide funding increases to the Departments of Commerce and Justice as well as the National Aeronautics and Space Administration under a House spending bill set for a markup Wednesday. But Democrats didn't go as far in pushing for policing policy changes under the fiscal 2023 bill as they tried in fiscal 2022. Read more from Jack Fitzpatrick.
Meanwhile, international economic and humanitarian aid would get a boost in House Democrats' fiscal 2023 State and Foreign Operations spending bill also scheduled for markup Wednesday. The annual funding bill includes $64.6 billion, an $8.5 billion increase over the fiscal 2022 level, according to a House Appropriations Committee summary. Jack Fitzpatrick has more.
Senate Democrats have scrapped a $4,500 bonus tax credit for electric vehicles made with domestic union labor that is opposed by Sen. Joe Manchin (D-W.Va.) as they seek to wrap up negotiations on a revamped reconciliation spending deal. "It's gone," Manchin said in an interview at the Capitol Tuesday. The Build Back Better legislation passed last-year in the House would have increased the $7,500 consumer tax credit to as much as $12,500, as part of a White House-backed effort to ensure that electric vehicles are "manufactured by workers with good jobs." Read more from Ari Natter.
Members of Congress and their staff have unsuccessfully pushed the White House to make public its plan for winding down its role in the distribution of Covid vaccines and therapies. All parties involved admit that at some point, vaccinating for Covid will stop being a breakneck public health emergency, with the federal government rushing to buy up vaccine supplies directly from drugmakers, then distributing them to states, hospitals, and clinics nationwide, and paying for all of it. Read more from Alex Ruoff.
Bipartisan lawmakers in the House and Senate have agreed to a bill to extend pandemic-era federal meal waivers for schools and child-feeding sites. The child nutrition waivers, which allow schools to serve free meals to kids regardless of family income, expire at the end of the month without congressional reauthorization. The bulk of the money for the extension would come from rescinding unused American Rescue Plan funding for the Agriculture and Education departments, according to the bill text. Maeve Sheehey has more.
Elections, Politics & Probes
State officials who resisted pressure from Donald Trump to overturn election results testified Tuesday to withstanding an atmosphere of escalating menace including armed protesters massing outside their homes, public accusations of pedophilia and, in one case, a break-in at his daughter-in-law's home.
The House panel investigating the Jan. 6 insurrection's fourth hearing showed Trump directly intervening with Republican officials in key battleground states to bolster claims of fraud and efforts to substitute pro-Trump electors in states Democrat Joe Biden won. Mike Dorning, Billy House and Chris Strohm recap the hearing.
Sen. Ron Johnson, a staunch ally of Donald Trump and the most vulnerable Senate Republican, attempted to intervene on the former president's behalf just moments before Congress met to certify the election results on Jan. 6, 2021, the House panel revealed Tuesday. Sean Riley, who is now

Johnson

(Wis.)'s chief of staff, told an aide to Vice President Mike Pence that the senator wanted to deliver fake electors for Wisconsin and Michigan to Pence. Read more from Laura Litvan and Billy House.
The Texas Democratic primary runoff wrapped with a Rep. Henry Cuellar win against Jessica Cisneros for his 28th House district seat, the AP reported. Cisneros ran as an abortion-rights supporter against Cuellar, the lone House Democrat to oppose abortion-rights, Lauren Dezenski reports.
In Alabama, Katie Britt defeated Rep. Mo Brooks (R) and claimed the Republican Senate nomination in the state, putting her on a path to take the seat of her former boss, Sen. Richard Shelby (R). Her primary runoff victory Tuesday in the deep-red state all but assures Britt's election to the Senate, Kenneth P. Doyle reports.
In Georgia, Trump's preferred candidates lost runoffs in two strongly Republican open districts. In the 6th District in suburban Atlanta, surgeon Rich McCormick defeated Trump-backed Jake Evans, who formerly headed Georgia's ethics commission. In the 10th District, left open by Rep. Jody Hice's unsuccessful bid to unseat Georgia Secretary of State Brad Raffensperger, trucking company executive Mike Collins beat ex-state Rep. Vernon Jones.
In Virginia, Republicans nominated candidates against Democratic incumbents defending two of the nation's most politically competitive districts. In the southeastern 2nd District, state Sen. Jen Kiggans won the GOP nomination to oppose Rep. Elaine Luria (D). In the 7th District between Richmond and Washington, Republican voters chose Yesli Vega, a Prince William County supervisor and former police officer, to oppose Rep. Abigail Spanberger (D), who's seeking re-election with a constituency that's about three-fourths new to her.
Around the Administration
BIDEN'S AGENDA:
At 2 p.m., the president is scheduled to deliver remarks on gas prices.
President Joe Biden will ask Congress to enact a three-month gasoline tax holiday, after his administration's previous efforts failed to curb soaring pump prices that weigh heavily on his party's political fortunes.
Biden will call for a pause in tax collections through September in a speech scheduled for 2 p.m. Wednesday in Washington, senior administration officials said. The national average gasoline price hit a record this month above $5 a gallon, even after Biden issued a historic release from US reserves earlier this year.
Gasoline prices, a key driver of inflation that's hit a four-decade high, have emerged as Biden's foremost political problem as Democrats face losing control of one or both chambers of Congress in the November midterms. Jennifer Jacobs and Josh Wingrove have more.
Still, when some states have opted to suspend their own fuel taxes in the past, sometimes prices come back higher than what they would have been had the tax-holiday never occurred, according to a study released last week from the Wharton School at the University of Pennsylvania. Martine Paris and Devika Krishna Kumar have more.
Biden reiterated his ire toward oil industry officials, verbally sparring with Chevron Chief Executive Officer Mike Wirth just days before administration officials and oil executives are set to discuss how to bring down gasoline prices. Wirth earlier called on Biden to stop criticizing the oil and gas industry and for a "change in approach" toward US energy policy in a rare, candid letter published Tuesday. Biden responded by calling the executive "mildly sensitive" and telling reporters at a White House press conference, "I didn't know they'd get their feelings hurt that quickly." Read more from Kevin Crowley and Jennifer Jacobs.
Biden's aides have repeatedly pointed to Americans' robust pandemic-era savings as a cushion against inflation—yet the money is rapidly evaporating for 26 million low-income families. The latest data from the Federal Reserve, however, suggest that the White House is looking at only part of the picture. While US savings have grown by $3.26 trillion overall since before the pandemic, two-thirds of that boost went to the highest-earning 10% of households, and one-third to the top 1%, Saleha Mohsin reports.
Biden urged parents to vaccinate young children against Covid-19, while admonishing unnamed Republican officials he accused of slowing access to the shots. Florida Governor Ron DeSantis, a potential 2024 Republican presidential candidate, has spoken out against vaccines for young children and has said state agencies won't help distribute them. Akayla Gardner and Jennifer Jacobs have more.
Biden released his third regulatory to-do list Tuesday, detailing his ambitions to regulate consumer data use, treat opioid addiction, and reduce greenhouse gas emissions. The list, which includes more than 2,650 items, is the third of Biden's presidency. Read more from Courtney Rozen.
The Biden administration said it will issue a new rule mandating tobacco companies limit nicotine levels in cigarettes in a bid to reduce smoking-related deaths in the US. The Food and Drug Administration will draft a rule that limits nicotine, according to a notice of a proposed rule posted on the US Office of Information and Regulatory Affairs. Jonathan Roeder has more.
A 2020 law creating a national mental-health hotline, 988, was hailed as a milestone in making crisis services more accessible and de-stigmatizing seeking help. But with less than one month ahead of its launch on July 16, state and local agencies seem unprepared for its rollout, according to a recent report from research group the Rand Corporation, Amy Yee reports.
As cities and states increasingly respond to unsheltered homelessness with encampment sweeps and laws criminalizing outdoor sleeping, the Department of Housing and Urban Development is pushing communities to invest in other solutions. HUD announced a package of funding on Wednesday designed to shrink the unsheltered homelessness population in the US by directing assistance to those who sleep outside, in their cars, or in other places not meant for habitation. Sarah Holder details the effort.
The Biden administration should assess whether private insurers need a federal assistance to help cover losses from cyberattacks on electricity grids, banks, pipelines and other critical infrastructure, the Government Accountability Office said. Private insurers have increasingly sought to reduce their exposure to cyberattack claims, creating potential gaps in coverage against ransomware and data breach risks that could result in "catastrophic losses and risk to national security," the GAO said. Read more from Gina Heeb.
The chief of the US Forest Service apologized for his agency's role in accidentally triggering the largest wildfire in New Mexico history, a blaze that's been burning since April. "Climate change is leading to conditions on the ground we have never encountered," Randy Moore said in a statement issued Tuesday. Read more from Vincent Del Giudice.
The Navy is paying so much attention to climate change because it sharpens the military's ability to fight wars, one of its top officials says. That framing could help blunt concerns from defense hawks in Congress that climate change shouldn't be a central focus for the armed services. Read more from Stephen Lee.
Acquisition workforce changes are a top priority for Leslie Field, a White House official tasked with improving federal procurement policy. The cohort of federal procurement professionals is aging, while agencies face challenges competing with the private sector to recruit younger workers. Read more from Patty Nieberg.
Jeff Bezos is targeting large government contracts awarded to Amazon's competitors in a strategy one legal expert called "extraordinarily aggressive." His companies have submitted bid protests on everything from military space launches to a key piece of hardware for NASA's Artemis program, delaying the first humans to go to the moon by another year. Bloomberg Government's Josh Axelrod takes a deep dive into Bezos' contract protest strategy.
To contact the reporters on this story: Michaela Ross in Washington at mross@bgov.com; Brandon Lee in Washington at blee@bgov.com
To contact the editors responsible for this story: Giuseppe Macri at gmacri@bgov.com; Loren Duggan at lduggan@bgov.com