What to Know in Washington: Nadler, Maloney Face Off in New York
Nadler-Maloney matchup leads New York's biggest races
Judge endorses partial unsealing of Mar-a-Lago affidavit
New York elections Tuesday will oust at least one Democratic member of Congress and embolden the political party that wins a special House race 11 weeks before the nationwide midterm vote.
House Judiciary Chair Jerry Nadler and House Oversight and Reform Chair Carolyn Maloney, both 30-year House Democrats, became rivals for the same Manhattan district after a new congressional map unexpectedly merged large parts of their constituencies.
Voters in a competitive district in the Hudson Valley and Catskills will fill a House vacancy in a special election—between Democrat Pat Ryan and Republican Marc Molinaro—that could carry national significance just before the midterm elections determine whether Democrats can keep their slender majorities in one or both houses of Congress.
A Molinaro win in the 19th District would pull the GOP within three seats of a House majority and give Republicans confidence they can flip many more districts on Nov. 8 that Biden won two years ago.
There also are primaries in Florida, where a congressional map from Gov. Ron DeSantis (R), a potential rival to Donald Trump in the next presidential race, may strengthen the GOP's advantage in the state's congressional delegation and help Republicans win a majority of House seats.
Greg Giroux and Zach C. Cohen take a look at more primaries to watch.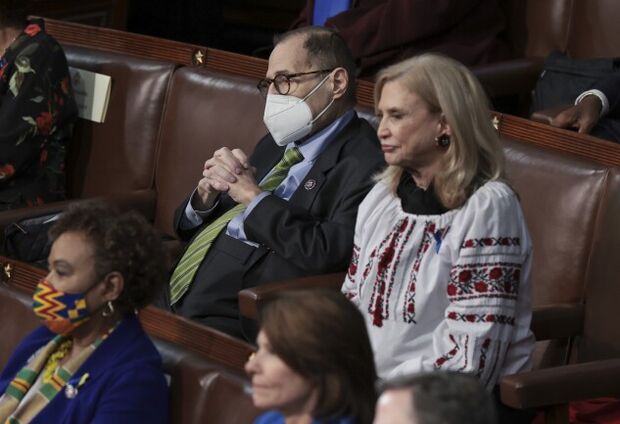 MORE IN ELECTIONS & POLITICS
Dan Goldman, the ex-federal prosecutor and Levi Strauss heir in Tuesday's New York 10th District congressional primary, received over a sixth of donations from the legal industry, records show. Goldman was the former lead Democratic counsel in Donald Trump's first impeachment. Read more from Justin Wise.
Gov. Ron DeSantis has raised more money than Donald Trump since the former president left office, and has relied on deep-pocketed donors instead of small-dollar contributors he'll need if he seeks the White House in 2024. DeSantis (R) is running unopposed in Tuesday's GOP primary as he goes for a second term. Bill Allison and Mark Niquette have more.
Policy & Probes
The judge who approved the search of Trump's Florida estate said "intense public and historical interest" in the FBI affidavit backing the warrant justified making an effort to unseal portions of it. US Magistrate Judge Bruce Reinhart in West Palm Beach issued a written order Monday affirming his finding from a hearing last week that the Justice Department hadn't made its case to keep the FBI's search-warrant affidavit completely sealed. Erik Larson has the story.
The FBI is combing through boxes of classified records seized at Mar-a-Lago, a months-long process that may leave the government with a disappointing response to public calls for proof that searching a former president's home was justified: Take our word for it. Chris Strohm and Benjamin Penn have the details.
Trump meanwhile has asked a judge to let a neutral third party review documents seized by the FBI during the search of the former president's estate and to order the Justice Department to return materials not covered by a warrant. Read more from Erik Larson.
In another probe surrounding Trump, Sen. Lindsey Graham was ordered to file his latest arguments by Wednesday in a renewed bid to limit his testimony before a Georgia grand jury investigating efforts by Trump to overturn his 2020 election defeat in the state. Fulton County DA Fani Willis has until Aug. 29 to respond to

Graham's

(R-S.C.) upcoming filing. Erik Larson has more.
The Inflation Reduction Act will bolster the EPA's defenses against future legal challenges, advocates say, reinforcing the agency's authority to regulate greenhouse gases under the Clean Air Act following a setback from the US Supreme Court this summer. Read more from Jennifer Hijazi.
State lawmakers pushing for climate action feel wind at their backs and fresh optimism from the new federal climate law as they look ahead to their legislative priorities in 2023. Read more from Zach Bright.
Korean clean-energy firms are big winners from the landmark climate law as they benefit from tax credits and a turn away from China. Hanwha Solutions, a solar equipment maker with manufacturing and research sites in North America, said it's expecting to get more than $200 million in tax credits annually from next year. Heesu Lee has more.
Supply of battery materials was a key part of the climate bill, as the country looks to bring online more domestic refining and manufacturing in the coming decade. The EV battery news cycle feels especially frenetic right now, with some groups predicting a decade of shortages for materials like lithium. Read more from Colin McKerracher.
The $80 billion cash injection the IRS will get to pursue tax cheats is undeniably serious money, but it may not be enough to repair the damage from years of Republican budget cuts, as well as the challenges ahead in recruiting the talent it will need. Read more from Laura Davison and David Ingold.
The agency's security is also being questioned, as the National Treasury Employees Union request the IRS conduct a comprehensive assessment of security measures at agency facilities, in light of "recent dangerous and false rhetoric" from politicians about the agency. Read more from Naomi Jagoda.
Senators are pressing ahead on efforts to empower small news organizations to negotiate compensation from technology giants such as Meta's Facebook and Alphabet's Google. Lawmakers published new text for S. 673 on Monday, seeking to protect small newspapers that face diminishing subscriptions and advertisement revenue. Read more from Maria Curi.
A growing number of complaints have prompted Senate Finance Chairman Ron Wyden (D-Ore.) to seek information about "potentially deceptive" marketing tactics of Medicare drug plans and private managed care plans. In letters sent to 15 state insurance commissioners, he said he is "concerned about the increase in beneficiary complaints" regarding marketing materials from Medicare "Part D" drug plans and Medicare Advantage plans. Read more from Tony Pugh.
Billions of dollars will head to states to deploy electric vehicle charging — and transportation groups want more than just cars to benefit. E-bikes, scooters, and electric wheelchairs should be able to use EV chargers funded by the infrastructure law, transportation groups told the Biden administration. Lillianna Byington has more.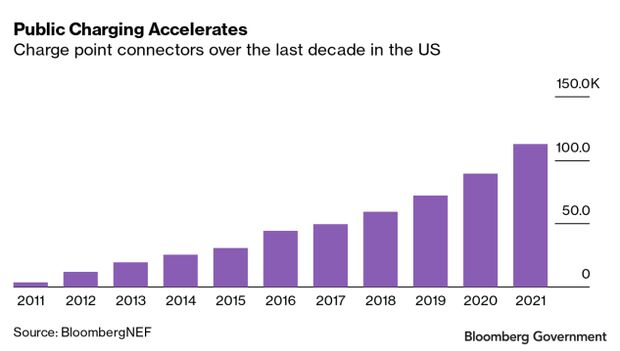 Around the Administration
PRESIDENT'S SCHEDULE
Biden has no public events scheduled.
The US government's strategy to stretch its dwindling stockpile of monkeypox vaccines means that states will get fewer vials than initially allocated, and New York officials are pushing back as cases mount. Read more from Madison Muller.
Also in vaccine news, Pfizer said it's asked the US to authorize a new Covid booster shot customized against the BA.4 and BA.5 variants, Robert Langreth reports.
Meanwhile, CDC Director Rochelle Walensky signed a decision memo that Novavax's Covid-19 vaccine be used as another primary series option for adolescents ages 12 through 17, Ilya Banares reports.
Final rules governing DACA are anticipated soon after the White House Office of Management and Budget cleared its review Aug. 19, the final step before their public release. Andrew Kreighbaum has the story.
In New York City, advocates urged the White House to give fast-tracked work authorization to migrants from Central and South America—many of whom recently arrived via buses from Texas. Read more from Ella Ceron.
Anthony Fauci, the top US infectious disease expert who rocketed to unexpected fame during the pandemic, will step down at the end of the year. Fauci, 81, has served as the director of NIAID since 1984, overseeing a $6.3 billion institute that's only second in size to the National Cancer Institute. Jeannie Baumann and Riley Griffin have more.
Also in moves and shakeups, Trey Baker, who helped lead efforts to draw Black voters to Joe Biden in the 2020 election and worked as a conduit between the White House and the president's African-American base, is leaving the administration to work as a partner in law firm Barnes & Thornburg's Washington office. Read more from Mario Parker.
Meanwhile, Secretary of Commerce Gina Raimondo appointed 34 business and economic leaders to advise her on how government policies and programs affect the US's ability to attract and facilitate foreign business investment. Ana Monteiro lists the council members.
And, Lorie Logan took the helm of the Federal Reserve Bank of Dallas on Monday, bringing the share of female central bankers in the US to nearly half and rounding out a year of change that has given the Fed its most diverse leadership team in history. Catarina Saraiva has more on the Fed's diversity.
Anti-abortion states that unsuccessfully tried to require doctors who perform abortions to have admitting privileges at local hospitals are revisiting those old laws, just in case there's a future swing away from the recent Dobbs decision. Read more from Jennifer Kay and Alex Ebert.
In Idaho, lawmakers offered to revise a plan to prosecute doctors for performing abortions to allow emergency health exceptions after a judge said the state's strict enforcement may run afoul of federal law. Joel Rosenblatt has more.
The US is encouraged that Iran "appears to have dropped some of its non-starter demands," the State Department's spokesman said, as the Biden administration continues to review the European Union's latest proposal to revive the deal curbing the Islamic Republic's nuclear program. Read more from Courtney McBride and Josh Wingrove.
Turkey won't buy F-16 warplanes from the US if restrictions are imposed on their use, Foreign Minister Mevlut Cavusoglu said Tuesday. The House in July proposed allowing Biden to sell Turkey upgraded F-16s on condition that Ankara won't deploy them for unauthorized territorial overflights of Greece. Selcan Hacaoglu had more.
WHAT ELSE TO KNOW TODAY
With assistance from Katrice Eborn and Andrew Small
To contact the reporter on this story: Brandon Lee in Washington at blee@bgov.com
To contact the editors responsible for this story: Giuseppe Macri at gmacri@bgov.com; Loren Duggan at lduggan@bgov.com