What to Know in Washington: Infrastructure Talks Hit Snags
Attempts to craft a bipartisan infrastructure plan hit multiple obstacles that again pushed Senate negotiators past another deadline to reach a deal.
Talks continued through last night but a resolution remained elusive, even as the White House and some Democrats expressed confidence that an accord would eventually be struck.
Negotiators ended yesterday still attempting to bridge differences over transit funding, spending levels on water projects, whether all federally-backed projects should pay so-called prevailing wages and how much unspent Covid-19 money can be used to pay for infrastructure, among other disputed items.
White House counselor Steve Ricchetti and Sen. Rob Portman (R-Ohio) continued bargaining by telephone last night to keep the deal alive, with input from other lawmakers.
Earlier in the day, Republicans rejected a counteroffer advanced by the Biden administration and Democrats, saying it attempted to reopen settled issues. Democrats accused Republicans of stalling.
One of the remaining disputes is over water funding. The group agreed to $55 billion in new water funding but are divided over whether they agreed to tack on $15 billion in regular water funding Congress was expected to appropriate anyway for the next five years. Read more from Erik Wasson and Laura Litvan.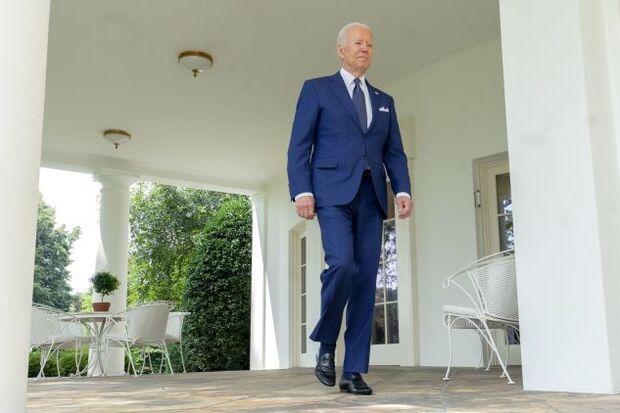 Transit Spending Pitched as Means to Boost Equity, Aid Climate: Boosting transit funding would advance racial equity, an advocacy campaign is arguing as it seeks to influence lawmakers' work on a major infrastructure package. About $20 billion in annual transit operating funding, on top of the money House Democrats have proposed each year for transit, would increase service, shorten wait times, offer more people access to jobs, and reduce emissions, advocates found. Read more from Lillianna Byington.
Happening on the Hill
Today's Agenda:
The House is scheduled to begin consideration of a a seven-bill fiscal 2022 spending package. For a look at the full package, read the BGOV Bill Summary.
The Senate plans to vote on Biden's nominee to lead the Justice Department's environment division.
Click here for a complete list of today's hearings and markups.
Admin Requests $1B for Afghan Visas: The Biden administration has requested approximately $1 billion for an Afghan visa effort in an emergency supplemental spending bill, according to a person familiar with the matter, Megan Howard and Erik Wasson report. The Pentagon and State Department would each get about $500 million under the request while the Health and Human Services Department would receive $25 million. There is bipartisan support to fund the request, according to another person familiar.
DOJ Environment Division Pick Advances in Senate: Longtime government lawyer Todd Kim is poised to take the helm of the Justice Department's environment division after clearing a key Senate procedural hurdle yesterday. Lawmakers voted 54-40 to invoke cloture on Kim's nomination as assistant attorney general in charge of DOJ's Environment and Natural Resources Division, where he would oversee the defense of federal environmental policies, the enforcement of anti-pollution laws, and a broader portfolio of eminent domain and tribal law issues. If confirmed—which is expected to occur tomorrow—he would be the first Korean American to lead ENRD. Read more from Ellen M. Gilmer.
Schumer Moves to Tee Up Labor Board Picks: Senate Majority Leader Chuck Schumer (D-N.Y.) filed motions yesterday to begin limited debate on the nominations of union attorneys Gwynne Wilcox and David Prouty for the National Labor Relations Board, signaling that final votes could occur in coming days. If both are confirmed, Democrats would seize control of the five-seat labor board once Emanuel's term ends in August. Read more from Ian Kullgren.
Senate Confirms Frank Kendall as U.S. Air Force Secretary: The Senate by voice vote confirmed Frank Kendall into the Air Force's top civilian post, Roxana Tiron and Nancy Ognanovich report. Kendall was the Pentagon's top weapons buyer during the Obama administration.
GOP Lawmakers Push Anti-Vaccine Provisions: Several House Republicans attempted to add Covid-related provisions to a must-pass federal spending bill that contrast with party leaders' recent efforts to encourage vaccinations. The roughly dozen measures proposed to be included in the seven-bill spending package for fiscal 2022 set for consideration today include prohibitions on federal funding for schools with a vaccine mandate, vaccine lotteries, and door-to-door efforts to provide information about the Covid-19 vaccine, among other things. They also included ending funding for the World Health Organization. The amendments were rejected by the Rules Committee last night. But the messaging runs counter to the recent vocal encouragement of vaccines by some of their colleagues. Read more from Emily Wilkins.
Fed Chief Powell Wins Fans Among Senate Democrats: Federal Reserve Chairman Jerome Powell has won over a number of influential Senate Democrats who are prepared to back him for another term, though a key pair remain holdouts and are unhappy with his leadership on regulation. A number of Democrats praise his handling of the coronavirus crisis in particular and say they trust President Joe Biden's judgment should he choose him for another term. Powell's present term expires in February. Read more from Steven T. Dennis, MacKenzie Hawkins and Laura Litvan.
Democrats Press EPA for California Auto Emissions Waiver: Democratic lawmakers are urging the Biden administration to promptly reinstate a waiver allowing California to mandate emission-free vehicles and enforce stringent limits on greenhouse gases from vehicle tailpipes, Jennifer A. Dlouhy reports. "The waiver provides important benefits to the entire nation," 113 House members and 26 senators wrote in joint letters being sent to EPA Administrator Michael Regan today.
Politics & Influence
Republicans to Gain in Texas After Redistricting: Texas has won two new congressional seats thanks to a surge in the population of people of color, who vote more often for Democrats. But the state's Republicans will benefit because they'll draw the maps allocating political power for the next decade. The GOP-controlled legislature is expected to do what it did a decade ago when growth in minority communities earned the state four new congressional districts: try to benefit White Republicans. They'll do so through the dark art of gerrymandering, by either crowding the other party's voters into a limited number of districts or splitting them up so they're outnumbered. Packing or cracking it's called, respectively. Read more from Margaret Newkirk and Greg Stohr.
Former Wyoming Senator Mike Enzi Dies: Former Sen. Mike Enzi (R-Wyo.) has died, according to an announcement on his official Twitter page. He was 77. The former senator had recently sustained serious injuries while riding a bicycle, his family said in a statement earlier yesterday. Enzi came to the Senate in 1997, after narrowly defeating John Barrasso in a Republican primary — Barrasso would later win his own Senate seat — and then winning the general election with 54% of the vote.
Enzi led two committees during his time in the Senate, the Health, Education, Labor and Pensions panel, as well as the Senate Budget Committee. Enzi was a frequent advocate of reducing federal spending growth, and in his first address to Congress called for passage of a balanced budget amendment. He was also a staunch opponent of efforts under the Obama administration to, as he put it, "use the EPA to regulate coal use out of existence." Read more from Max Zimmerman.
Around the Administration
Today's Agenda: Biden will address the intelligence community workforce during a visit to the Office of the Director of National intelligence this afternoon.
Austin to Criticize China on Trip to Asia: Defence Secretary Lloyd Austin will criticize China's actions in the South China Sea on a tour of Southeast Asia this week, while also seeking to reassure senior military officials that Washington remains a reliable partner.
Austin was greeted by Singaporean Defense Minister Ng Eng Hen and reviewed soldiers in dress uniform this morning. The two men discussed "the regional security environment and agreed on the importance of sustaining a rules-based order," according to a joint statement. He later met with Singapore Prime Minister Lee Hsien Loong, who said in a Facebook post they "had a good discussion on regional and international developments, as well as defense cooperation." Austin is scheduled to deliver a speech later in the day about the value America places on its regional partners before traveling to meet his counterparts in Vietnam and the Philippines. Read more from Iain Marlow.
Biden Administration Speeds Removal for Some Migrant Families: The Biden administration is launching an expedited removal process for some migrant families attempting to cross into the U.S. without authorization, Ellen M. Gilmer reports. "Attempting to cross into the United States between ports of entry, or circumventing inspection at ports of entry, is the wrong way to come to the United States," the Department of Homeland Security announced yesterday. Immigrant rights advocates had hoped DHS would loosen restrictions on migrant families as soon as this month. The policy applies to certain families who aren't turned back under the existing Title 42 public health authority allowing for immediate expulsion at the border due to the pandemic.
Covid Delivers an Unsettling Reality Check: Just a few weeks ago, much of the world seemed poised to leave Covid behind. Biden declared the U.S. close to independence from the virus. Britons hit the dance floor to celebrate "Freedom Day." Singapore's legendarily strict government signaled it would begin to loosen its zero-cases approach and make life and travel more manageable. But if those places were ready to be done with Covid, Covid wasn't done with them. Read more from James Paton and Robert Langreth.
Covid-19 survivors with lingering symptoms, known as "long haulers," can be protected under the Americans with Disabilities Act, according to guidance yesterday by the Justice Department and the Health and Human Services Department. Those with long Covid can have symptoms such as fatigue, difficulty breathing, muscle and joint pain, headaches, depression or anxiety, and difficulty thinking, the CDC said. Read more from Shira Stein.
Nursing homes are pushing back on recent coronavirus vaccine reporting requirements that they say are confusing to follow and overwhelming for their already limited staff as they struggle to thwart new outbreaks. A Biden administration rule requires some facilities to report vaccination status of their residents and staff on a weekly basis, creating a conflict for facilities facing financial troubles but are key to stemming the virus. Lesley Torres has more.
U.S. Targets National Strategy on Foreign Student Recruitment: The Education and State Departments announced yesterday that they will coordinate a national strategy on international education, including study in the U.S. by foreign students and study abroad by U.S. students. A survey in 2020 from the Institute of International Education found international enrollment was down 16% last fall amid the coronavirus pandemic and new enrollments decreased by 43%, Andrew Kreighbaum reports.
With assistance from Brandon Lee and Andrew Kreighbaum
To contact the reporter on this story: Zachary Sherwood in Washington at zsherwood@bgov.com
To contact the editors responsible for this story: Giuseppe Macri at gmacri@bgov.com; Loren Duggan at lduggan@bgov.com; Michaela Ross at mross@bgov.com