What to Know in Washington: House Narrowly Backs Pentagon Bill
Bloomberg Government subscribers get the stories like this first. Act now and gain unlimited access to everything you need to know. Learn more.

The House approved a $726.5 billion Pentagon spending bill after leaders maneuvered to take out Ukraine funding to mollify hardline Republicans who would have sunk the measure.
The Pentagon spending bill included $300 million for the Ukraine Security Assistance account, but that was eventually stripped from the legislation and voted on separately. That bill passed 311-117. Without such a maneuver, GOP leaders would have come up short of votes to pass the spending measure.
Several amendments to curtail Ukraine aid failed overwhelmingly this week, signaling bipartisan support is still strong for the country fighting Russia's invasion.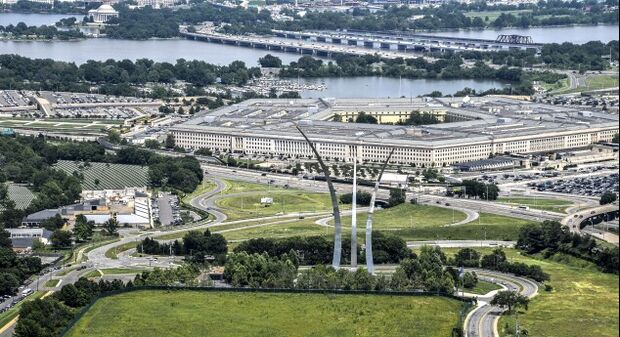 Despite the Ukraine security aid measure being removed, almost half of the Republican conference, or 117 lawmakers, voted against sending additional support to the country.
The House's defense spending measure, adopted by a vote of 218-210, lacked Democratic support because of several policy riders that made the bill unpalatable for the party, and President Joe Biden threatened to veto the measure.
The legislation — which also includes provisions aimed at helping the defense industry ramp up munition stockpiles depleted by the Ukraine conflict — likely won't survive negotiations with the Democratic-led Senate in its current form. Roxana Tiron catches you up on last night's action.
House Republicans released revised text of a GOP leadership-backed stopgap bill — now called the "Spending Reduction and Border Security Act" — early this morning that would fund the government for a month while making cuts to some non-defense domestic spending programs, Lauren Dezenski reports.
Democrats haven't agreed to the measure, and it's not yet clear that Republicans will have enough votes to pass it through the House today. There's no chance the Senate will pass the bill ahead of the shutdown deadline, and it's considering a stopgap that would run longer and provide more funding, including aid to Ukraine.
BIDEN'S AGENDA
CONGRESS' SCHEDULE
The Shutdown Clock Ticks
HOUSE REPUBLICAN LEADERS, desperate to move a short-term funding bill known as a continuing resolution, have decided the best way to sell it is by another name. The term "continuing resolution", or CR, is an anathema to far-right Republicans who say Washington needs to break its cycle of delaying a spending debate until the last minute and then pass an omnibus package hammered out by leadership.
SEVEN LAWMAKERS will be key to navigating the House's complicated and deeply-fractured dyamics. Read more for who to watch.
REP. MATT GAETZ is using the looming federal funding deadline as an opportunity to raise money for his reelection bid. Read more.
FEDERAL WORKERS across the country will be affected by a shutdown. Jon Meltzer, Maeve Sheehey, and Greg Giroux mapped the distribution of workers by congressional district. Out of the 100 House members with the most civilian federal workers in their districts, more than half are Republicans. Read more and view the interactive map.
The all-but-certain shutdown will have cascading effects across the federal government and the country, with costs accumulating over time. Read BGOV's special newsletter previewing what to expect.
Also on the Hill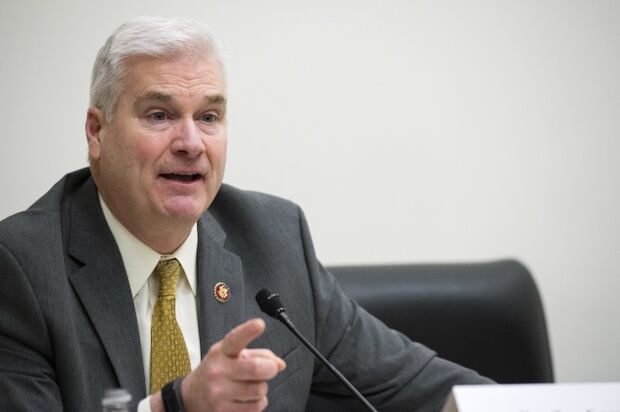 THE HOUSE FREEDOM CAUCUS is considering an attempt to remove McCarthy from the House Speaker role as early as next week, the Washington Post reports. Members of the faction are "coalescing" around nominating Rep. Tom Emmer (R-Minn.) to replace him.
SEN. MENENDEZ'S leadership political action committee is still planning to hold a fundraising event next month in Puerto Rico with the indicted lawmaker and his chief of staff, according to an email sent this week to potential donors. Read more.
People, Power and Politics
THE SECOND GOP DEBATE drew about 9.5 million viewers, making it the most watched show on TV Wednesday night, Fox said. Read more.
DONALD TRUMP sued the ex-British spy who compiled the notorious dossier about alleged ties between the Kremlin and the former president's successful White House bid. Read more.
JANET PROTASIEWICZ is the target of statehouse impeachment threats after stating her beliefs about abortion and gerrymandering instead of speaking in code or talking around issues that could come before the court.
UNIONS in Arizona are negotiating with the world's biggest chipmaker, Taiwan Semiconductor Manufacturing Co., on a resolution for labor issues that have dogged TSMC's Phoenix construction site — a flagship project of Biden's effort to make more critical electronic components in the US. Read more.
What Else We're Watching
The Biden administration is charting plans to sell offshore oil-drilling rights in the Gulf of Mexico over the next five years, while trimming the program to its smallest level ever.
A novel challenge to the Consumer Financial Protection Bureau's funding structure before the Supreme Court this week shows how the justices have lost control over the scope and pace of disputes involving separation of powers.
With Congress careening toward a government shutdown this weekend, the Interior Department is preparing to shutter America's 85-million-acre National Park System which could soon become a focus of finger-pointing in the 2024 presidential campaign.
To contact the reporter on this story: Kayla Sharpe at ksharpe@bloombergindustry.com
To contact the editors responsible for this story: Jeannie Baumann at jbaumann@bloombergindustry.com; Brandon Lee at blee@bgov.com
Stay informed with more news like this – from the largest team of reporters on Capitol Hill – subscribe to Bloomberg Government today. Learn more.