What to Know in Washington: House GOP Mulls 14 to 60-Day Stopgap
Bloomberg Government subscribers get the stories like this first. Act now and gain unlimited access to everything you need to know. Learn more.

Republicans are eyeing a stopgap government funding measure that would range from 14 to 60 days, according to Rep. Garret Graves (R-La.), an ally of Speaker Kevin McCarthy (R-Calif.).
House Republicans are moving forward on four appropriations bills this week, but with just days left until government funding runs out, lawmakers will need to pass a short-term measure to avoid a shutdown, Maeve Sheehey and Erik Wasson report.
Mainstream Republicans proposed a 31-day continuing resolution that would cut domestic spending and include a conservative border bill, but far-right holdouts such as Rep. Matt Gaetz (R-Fla.) opposed the measure.
Now, House Republicans are racing to draft a new continuing resolution that can get enough support within their conference to pass this week.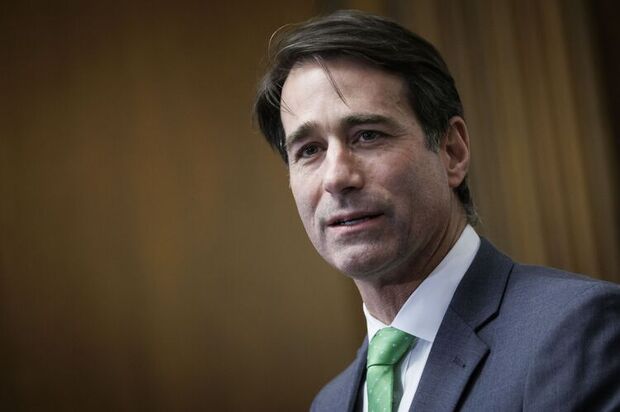 The revised stopgap under discussion would cut domestic spending temporarily by 27%, compared to 8% in the initial one, lawmakers said. It would include a House immigration and border security bill and set up a debt commission to study entitlement cuts.
"Every day we get closer to the end of the fiscal year, the opportunities or the leverage to force this White House, to force President Biden, to cave on those issues is waning," Graves told reporters on Saturday. "I think it's a huge mistake."
Even if McCarthy can convince holdouts to go along, such a proposal would be dead on arrival in the Senate. House Republicans are viewing the stopgap as a starting point in negotiations to push the Senate to lower spending.
Graves expressed frustration with Gaetz and other holdouts who froze the House floor last week and have pledged to oppose any continuing resolution.
If the departments of labor and education "have to shut down for a few days as we get their appropriations in line, that's certainly not something that is optimal," Gaetz said on Fox News's Sunday Morning Futures. "But I think it's better than continuing on the current path we are to America's financial ruin."
Read more: Shutdowns Cost Billions as Federal Workers Paid to Stay Home
The House plans to return tomorrow and spend days debating full year funding bills for the State, Agriculture, Homeland Security and Defense departments. The plan leaves little time to turn to the stopgap needed before Saturday night.
The Senate is working on its own bipartisan stopgap bill that could be unveiled as soon as tomorrow.
BIDEN'S AGENDA
President Joe Biden meets with leaders of the U.S.-Pacific Islands Forum Summit around 10:30 a.m. The president will participate in a photo following the meeting.
Biden and Vice President Kamala Harris meet with the President's Board of Advisors on Historically Black Colleges and Universities around 3 p.m.
Press Secretary Karine Jean-Pierre will deliver a briefing at 1:30 p.m.
CONGRESS' SCHEDULE
The House returns tomorrow with votes set this week on fiscal '24 spending bills.
Senators return tomorrow to vote on advancing a possible short-term government funding bill.
For more details on the full agenda read BGOV's Congress Tracker.
Shutdown Consequences Arise
XAVIER BECERRA said Friday that Medicare's first-ever drug pricing negotiation process could be shaken by a looming government shutdown. A shutdown would come one day before drugmakers selected for Medicare pricing negotiations are due to provide the agency with data required as part of the program. Read more.
FEDERAL FIREFIGHTERS face steep pay cuts over the next month as a 2021 salary increase expires Sept. 30 and lawmakers from both parties scramble to prevent a mass exodus from the rank-and-file. Read more.
THE FEDERAL AVIATION ADMINISTRATION is rapidly approaching its Sep. 30 reauthorization deadline. With no clear path to a reauthorization by the end-of-fiscal-year deadline, Congressional leaders are now looking to pass a short-term extension of current agency authorities. The latest BGOV OnPoint covers the potential effects of an authorization lapse and a government shutdown, as well as the outlook for a short-term extension. Read more.
Menendez' Future in Flux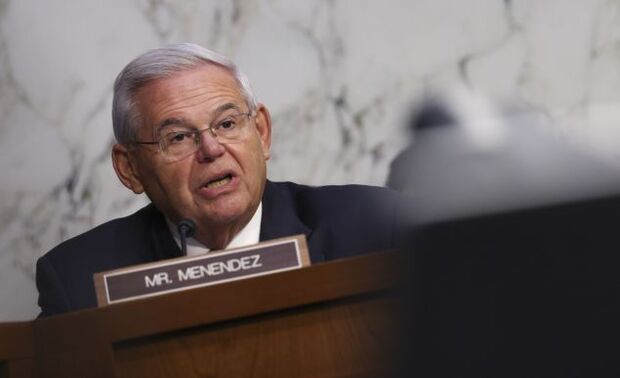 SEN. BOB MENENDEZ will be challenged for his seat by Rep. Andy Kim, a fellow New Jersey Democrat, after federal prosecutors handed down corruption charges against the longtime lawmaker. Read more.
Menendez faces several calls to resign, including from New Jersey Gov. Phil Murphy (D), who could appoint a successor, as well as Reps. Alexandria Ocasio-Cortez (D-N.Y.), Bill Pascrell (D-N.J.), and Mikie Sherill (D-N.J.), and Sen. John Fetterman (D-Pa.).
Menendez will step down as chair of the powerful Senate Foreign Relations Committee, with Democrats likely to turn to a seasoned lawmaker to replace him at a critical time for foreign policy in eastern Europe and Asia. Read more.
The Auto Workers' Strike
BIDEN will travel to Michigan tomorrow to support the United Auto Workers, a remarkable show of solidarity during tense contract negotiations with Detroit's Big Three automakers. Read more.
GOP presidential front-runner Donald Trump is also planning to host an event in suburban Detroit on Wednesday with autoworkers and other union members. Read more.
CONGRESS is unlikely to have the final say in the UAW strike, allowing pro-labor lawmakers to rally in support of the the union as the work stoppage enters its second week. Under the National Labor Relations Act, Congress can't easily interfere to enforce a contract on the striking workers like it was able to last year in a dispute between rail unions and companies, which are covered by an older labor law.
The scenario is a relief to Democrats who were left in an awkward spot when they had to impose a contract on the rail unions to avoid shutting down the US supply chain just before the Christmas holiday. Now they have the option to forcefully cheer the union without the concern that they'll be asked to push them into a deal. Read more.
From the Campaign Trail
BIDEN's allies are tapping a deep bench of Democratic veterans of Trump's two impeachments and a team of two dozen White House aides to paint House Republicans' impeachment effort as an evidence-free political stunt that exposes the disarray in the Republican Party. Read more.
TRUMP and RON DESANTIS are fighting for dominance in Iowa's Jan. 15 caucus. For Trump, the caucus represents the best chance to vanquish his rivals. For DeSantis, winning the state would cement his status as an alternative to Trumpism. Read more.
TIM SCOTT brought in $1 million this past week through fundraisers hosted by billionaire Stanley Druckenmiller in New York and longtime backers Mikee Johnson and Ben Navarro in Charleston, S.C.
What Else We're Reading
Oil companies will have more time to submit bids for drilling rights in the Gulf of Mexico, the Interior Department said Friday, following a court ruling compelling the agency to expand acreage available in a Sept. 27 lease sale.
The Biden administration is rolling out $1.4 billion for 70 freight and passenger rail projects as part of the administration's effort to reverse what officials call decades of underinvestment in rail.
Commerce Secretary Gina Raimondo has pulled together a team including former executives from Goldman Sachs and KKR & Co. to divvy up about $100 billion worth of subsidies and loan guarantees the government has set aside to turn the US back into a semiconductor powerhouse.
Supreme Court justices meet privately tomorrow for what's known as their long conference. They'll sort through petitions that have piled up during the summer, and decide which ones to grant for the coming term.
To contact the reporters on this story: Giuseppe Macri in Washington at gmacri@bgov.com; Brandon Lee in Washington at blee@bgov.com; Jeannie Baumann in Washington at jbaumann@bloombergindustry.com
To contact the editor responsible for this story: Kayla Sharpe at ksharpe@bloombergindustry.com
Stay informed with more news like this – from the largest team of reporters on Capitol Hill – subscribe to Bloomberg Government today. Learn more.