What to Know in Washington: House Gets to Work on Reconcilation
Congressional Democrats are poised to advance sweeping legislation to combat climate change that would, if the Senate goes along, block drilling in most U.S. offshore waters and invest tens of billions of dollars in resilience measures.
The bill, set to be approved by the House Natural Resources Committee today, would also slap new fees on oil and mining companies and ban drilling in the Arctic National Wildlife Refuge. The $31.7 billion measure, which calls for spending on drought relief, conservation and other programs, is designated to be part of a broader multi-trillion-dollar social reform and climate change measure in the House.
"We have a once-in-a-generation opportunity to advance a bold, ambitious investment in the people of the United States," said committee Chair Raul Grijalva (R-Ariz.). The legislation "will confront the damage being done by climate change, put our country on a more sustainable and equitable economic and environmental path, and create millions of jobs."
Committee Republicans don't share that view. Over the course of an initial nine-hour meeting to amend the bill last week, Republicans took turns lambasting it as a "delusional" package of Democratic "pet projects" and "green pork." The Democrats' package is "partisan government overreach" that will "hamstring the economy, cripple domestic energy production and make the U.S. dependent on foreign adversaries,"said ranking member Bruce Westerman (R-Ark.). Read more from Jennifer A. Dlouhy and Ari Natter.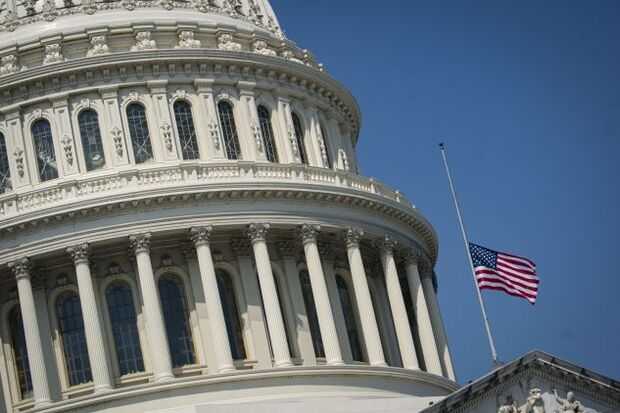 Electric Vehicle Credits Poised to Stay in Democrats' Plan: The House's tax writers panel is poised to include an extension of tax credits for renewable energy industries and an extension of a tax credit for the purchase of electric vehicles in their portion of the $3.5 trillion tax-and-spending legislation, according to a House Democratic aide and another person familiar with the matter, Ari Natter reports.
The Ways and Means Committee plans to begin a several day long markup of their portion of the budget bill today. Some final details of production tax credit and investment tax credit and electric vehicle credits still need hammered out. The legislation is also expected to include some tax credits for energy efficiency and energy storage, one of the people said.
What Budget Measure Would Do for Workers: The budget reconciliation measure for labor that House Democrats will begin to mark up today would make employee misclassification a labor law violation and outlaw class-action waivers in workplace contracts. The $761 billion measure is loaded with pro-worker and pro-union provisions that could pass without needing a single Republican vote—if they can overcome procedural hurdles.
The bill, which the House Committee on Education and Labor will take up at noon, includes a slew of worker-friendly policies that would trigger more safety, anti-discrimination, and fair wage enforcement. It also would help shore up funding for the National Labor Relations Board, the U.S. Department of Labor, and the U.S. Equal Employment Opportunity Commission over the next five years, apart from annual appropriations. Read more from Paige Smith, Robert Iafolla, Ben Penn and Bruce Rolfsen.
Raimondo to Challenge Business Lobby on Biden's Tax Increases: Commerce Secretary Gina Raimondo will challenge business community complaints about tax increases included in Democrats' social spending package, urging in a speech today that companies should instead support President Joe Biden's economic agenda. In her remarks, Raimondo will argue that the spending plan is essential for supporting American families as well as the long-term growth and stability of the economy, according to a senior administration official. The programs will benefit everyone in the country, especially businesses, the official said. Read more from Jenny Leonard.
Happening on the Hill
Ida's Toll Spurs Calls for Food Relief: The Biden administration and food banks, responding to Hurricane Ida's devastation, are pressing Congress for more assistance to help communities hit by both the storm and the coronavirus pandemic. The Federal Emergency Management Agency and the Agriculture Department coordinated aid for Louisiana when Ida struck on Aug. 29. The government moved meals, water, generators, and other equipment to the region in advance. Then USDA sent food and approved waivers to help more easily feed residents on the Supplemental Nutrition Assistance Program. Read more from Megan U. Boyanton.
Wyden Digs in on Stand-Off With Biden on Border Chief: The White House's pick to lead U.S. Customs and Border Protection is in limbo as tension persists between the Department of Homeland Security and Democratic Sen. Ron Wyden (Ore.). Wyden, chairman of the Senate Finance Committee, is seeking answers on the agency's deployment of Border Patrol agents to racial justice protests in Portland last year. His panel has jurisdiction over CBP nominees. Read more from Ellen M. Gilmer.
Uber, Lyft Face Senator Warren's Ire Over Gig Worker Initiative: Uber, Lyft and other gig employers caught the attention of Sen. Elizabeth Warren (D) as they pursue a ballot initiative in her home state of Massachusetts. "Tech giants like Uber, Lyft, and Instacart are trying to buy themselves a new law," Warren says in a tweet, "so they can keep denying workers fair pay, benefits, and basic protections." Read more from Kasia Klimasinska.
Around the Administration
Biden to Call for Vaccine Conference at UN Amid Shot Scarcity: Biden plans to call for a meeting on global vaccine supply to be held at the United Nations General Assembly later this month, as wealthy nations face pressure to do more to bolster inoculations for developing countries, according to people familiar with the matter. Biden intends to host a session during the UN meetings, though the scope and the attendees aren't yet clear. While the U.S. has been reaching out to other countries about participating in the session, it hasn't finalized its plans, the people said. Biden is scheduled at 5 p.m. to deliver remarks on Covid-19 and vaccinations, according to his schedule. Read more from Josh Wingrove and David Wainer.
Biden's Opportunity to Reshape the Fed: Biden has an opportunity this fall to reshape the Federal Reserve, potentially ushering in an era in which the U.S. central bank's governing board will have more women and people of color and those who would put more weight on reducing economic inequality. The members of the Fed board face the ongoing challenge of repairing the U.S. economy from damage caused by the coronavirus pandemic. They'll be tasked with deciding when to pull back support for the recovery and when to raise interest rates from the rock-bottom levels that have fueled a housing boom and sent stocks soaring to record highs since last year. Read more from Saleha Mohsin, Dave Merrill and Craig Torres.
Meanwhile, a senior Democrat on the Senate Banking Committee endorsed Federal Reserve Chair Jerome Powell for another term. "As our economy continues to recover from one of the greatest economic crises in our history, we need a steady hand at the wheel – and Chairman Powell has been just that," Sen.

Jon Tester

(D-Mont.) said yesterday. Read more from Steven T. Dennis.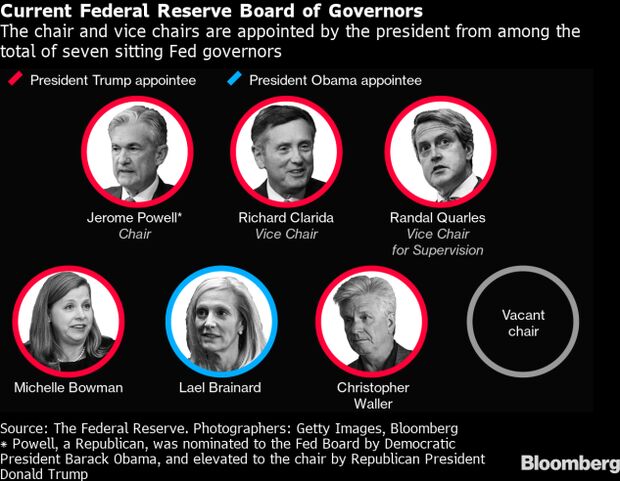 Yellen's Team Rejects Debt Prioritization on Borrowing Limit: Treasury Secretary Janet Yellen's team doesn't see prioritizing payments to creditors as an option should the U.S. government exhaust its traditional measures to avoid a default induced by the debt limit, the department said yesterday. The U.S. "pays all its bills on time," said Treasury spokeswoman Lily Adams. "The only way for the government to address the debt ceiling is for Congress to raise or suspend the limit, just as they've done dozens of times before." Read more from Saleha Mohsin.
Antitrust Cops Unveil Data Backing Facebook Case: U.S. antitrust officials made public for the first time the data they're using to bolster their case that Facebook has monopoly power over social networking. The Federal Trade Commission yesterday revealed figures that it said shows Facebook is far and away the most dominant company in the market. The numbers had been redacted in an earlier complaint. From September 2012 through December 2020, Facebook's share of time spent by users of social media apps in the U.S. has averaged 92% per month, according to a filing in federal court in Washington. Read more from David McLaughlin.
U.S., China Face Afghanistan Test: The U.S., China and Russia are facing an early test of whether they can collaborate to keep Afghanistan from sinking even deeper into crisis as they negotiate the renewal of a long-running United Nations mission that's scheduled to expire next week. The U.N. Security Council will meet today to debate the situation in Afghanistan and how to extend the organization's operation there, which has a mandate through Sept. 17. Read more from David Wainer.
In the Courts
Abortion Brush-Off Contrasts With Move in Church Case: The Supreme Court never mentioned the impact on Texas women when it cleared the way for the state last week to ban almost all abortions after six weeks, before many women know they are pregnant. The court's silence stands in contrast to its concern for New York City worshipers affected by capacity restrictions on churches and synagogues during the height of the pandemic. In a November order, the court said adherents would suffer if they couldn't attend services in person. "Catholics who watch a Mass at home cannot receive communion, and there are important religious traditions in the Orthodox Jewish faith that require personal attendance," the court said in its unsigned opinion.
The two late-night orders underscore just how far out of favor abortion rights have fallen at a Supreme Court now under conservative control. Read more from Greg Stohr.
Abortion providers in Texas are seeing some success in state-court lawsuits brought to derail a law giving private citizens a right to sue for alleged violations of its ban on abortions after about six weeks. Three Planned Parenthood affiliates in Texas won a temporary restraining order blocking Texas Right to Life, its legislative director John Seago, and several unnamed defendants from suing them to enforce S.B. 8's ban on abortions after fetal cardiac activity is detected. Read more from Mary Anne Pazanowski.
Justices Grant Rare Stay of Execution: The U.S. Supreme Court took the rare step last night of not only staying an execution but setting the capital case down for full briefing and argument. On top of blocking John Ramirez's execution, the high court will hear argument in the fall on the issue of prisoners' rights to religious advisers during executions. Read more from Jordan S. Rubin.
To contact the reporters on this story: Zachary Sherwood in Washington at zsherwood@bgov.com; Giuseppe Macri in Washington at gmacri@bgov.com
To contact the editors responsible for this story: Giuseppe Macri at gmacri@bgov.com; Zachary Sherwood at zsherwood@bgov.com