What to Know in Washington: Government Shutdown Threat Looms
Bloomberg Government subscribers get the stories like this first. Act now and gain unlimited access to everything you need to know. Learn more.
A fresh fiscal showdown is brewing in Washington that threatens to complicate the Federal Reserve's policymaking and strengthen Fitch Ratings' warning that self-inflicted wounds are tarnishing America's standing in the global economy.
Congress left for August recess without resolving conflicts over spending and social issues, raising the risk of a government shutdown when federal funding runs out after Sept. 30. It's the latest case of brinkmanship over the national budget that fueled Fitch's move to strip US debt of its prized AAA status last week — a decision that's caused hand-wringing across Wall Street and Washington.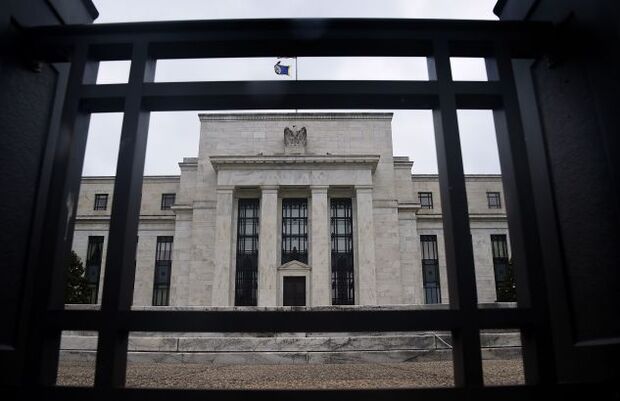 The credit rating company's determination has emboldened Republicans to call on President Joe Biden and congressional Democrats to yield to their demands for fresh spending cuts.
Read more: Fitch's US Downgrade Is Stoking the Very Fight It Warned Against
While the direct economic impact of a shutdown would likely be limited, it would come at "at a particularly inopportune moment," warned Anna Wong, chief US economist for Bloomberg Economics.
The Fed will be making a key interest-rate decision in September and the increased likelihood of a prolonged shutdown could factor into that stance. During the 2018-2019 shutdown, many key economic indicators were delayed.
Meanwhile some 45 million Americans with student loans will have to resume making payments in October, potentially dampening consumer spending, while the prospect of a disruptive UAW strike against automakers that month is very real. Add the fact that the impact of Fed rate hikes will peak in the autumn, according to Wong, and the seemingly unstoppable US economy faces fresh hurdles. Erik Wasson and Edward Harrison preview the looming economic threat.
BIDEN'S AGENDA
The president and first lady return to the White House from Wilmington, Delaware to welcome the Houston Astros and celebrate their 2022 World Series win around 1 p.m. The second gentleman will also attend.
Shortly after 6 p.m., the president will depart the White House to travel to Grand Canyon Village, Arizona.
Press Secretary Karine Jean-Pierre will gaggle aboard Air Force One en route to Arizona.
News From the Biden Administration
The economy is getting a boost from Bidenomics and a bulging federal budget deficit, simultaneously fueling hopes the US will avoid a recession while fanning fears it will be stuck with too much debt and too-high inflation.
Amazon's web services division is offering $20 million in cybersecurity grants to K-12 schools as part of a new White House initiative designed to shield elementary, middle, and high schools from attacks targeting school records and operations.
Politics, Probes and 2024
Former President Donald Trump attacked the nation's capital as a "filthy and crime-ridden embarrassment" as he seeks to move his federal trial on conspiracy and obstruction charges to a more politically friendly venue
More than half of Americans say Trump tried to stay in office through illegal means, a CBS News/YouGov poll shows. Read more.
Over decades in business, Trump fought through at least 3,500 lawsuits by making sweeping claims and using his personal wealth to outlast the other side, treating court cases as publicity efforts and his attorneys as "fixers". But now he's in criminal courts, where the same aggressive demands aren't faring as well.
US attorneys alerted a judge about a social media post made by Trump that could be taken as a threat to those involved in several of the criminal and civil cases arrayed against him. "If you go after me, I'm coming after you!" the former president wrote in all caps in a post on his Truth Social media platform Friday afternoon. Read more.
Trump pleaded not guilty to federal crimes for the second time in two days, denying new charges in Florida that had been added to an indictment over his handling of classified documents.
Several aides believe Ron DeSantis' presidential bid lacks a coherent strategy and message, according to people familiar with the campaign. The operation is disorganized, with different teams pursuing their own agendas, and little communication between groups. Some at the highest rungs of the campaign leadership consider the operation flawed and worry they are watching the Florida governor's chances of winning the GOP nomination slip away.
What Else We're Reading
Courts will be key to determining the degree of difficulty for Republicans trying to expand control over the House and Democrats trying to flip the narrow GOP majority.
The US faces a shortage of parking for commercial drivers, with national estimates of just one spot for every 11 trucks. The limited spaces can lead to truckers parking in unsafe spots as they waste an average of almost an hour a day hunting for space.
The effort to defeat an abortion-rights amendment in Ohio has resulted in a special election Tuesday that's putting powerful business groups on the side of abortion opponents — for what they say are economic reasons.
Google will face a scaled-down antitrust suit over its search business after a federal judge threw out some allegations by state attorneys general.
The Supreme Court extended a temporary order letting the Biden administration keep enforcing a regulation applying to build-at-home "ghost guns."
The US and China will establish new lines of communication to engage on sensitive issues, the Financial Times reported.
A peace plan pitched by Ukraine and its allies to more than 40 countries this weekend in Saudi Arabia brought little in the way of concrete steps to stop the war or reverse Russia's territorial gains.
To contact the reporters on this story: Giuseppe Macri in Washington at gmacri@bgov.com; Brandon Lee in Washington at blee@bgov.com
To contact the editor responsible for this story: Kayla Sharpe at ksharpe@bloombergindustry.com
Stay informed with more news like this – from the largest team of reporters on Capitol Hill – subscribe to Bloomberg Government today. Learn more.