What to Know in Washington: GOP Resists Democrats' China Bill
Democrats face opposition from Republicans on China competition bill
Biden heads to Pittsburgh today to talk infrastructure implementation
Biden administration officials are attempting to stem growing Republican opposition to high-priority legislation aimed at bolstering U.S. competitiveness with China and aiding domestic semiconductor production.
Commerce Secretary Gina Raimondo, who has been leading the administration's work on the bill, is calling GOP lawmakers and lobbying them to vote for it — or at the very least not publicly oppose it, according to a person familiar with the effort. The administration also has enlisted business groups to help.
The measure is a priority for President Joe Biden, but progress had been stalled since the Senate passed its own version of the legislation with bipartisan support last June. House Democrats this week unveiled their latest iteration in an attempt to get negotiations started on a measure that can pass Congress in the coming weeks.
But House Republicans, including those who sit on committees that have jurisdiction over many of the provisions, came out forcefully against the measure. They criticized Speaker Nancy Pelosi (D-Calif.) and her caucus for proposing a hyper-partisan bill and shutting them out of the negotiating process. They say that too much of the measure is devoted to climate change and not enough to stronger export controls that they consider necessary to prevent American technology from falling into the hands of the Chinese government. Jenny Leonard and Daniel Flatley have more.
BIDEN'S SCHEDULE:
The president travels to Pittsburgh, Pa., today for remarks at Carnegie Mellon University at 2 p.m. on the supply chain and manufacturing. Biden is scheduled to return to the White House at 4:20 p.m.
Harris Could Make History as Tie-Breaker in Supreme Court Pick
Stephen Breyer's retirement creates another opportunity for Kamala Harris to enter the Senate record books. Her 15 tie-breaking votes in 2021 were the most ever by a vice president in a calendar year. Democrats will need her this year to continue breaking ties to help advance their agenda and secure confirmation of Biden's nominees to the executive branch and courts. That could include being the first vice president to seal the confirmation of a Supreme Court nominee.
Biden said yesterday he'll name his choice to replace Breyer by the end of February. Should that nomination make it to the Senate floor for consideration, Harris' vote would be necessary under the scenario of universal Democratic support with no Republican crossing the aisle.
Even if her vote isn't needed, Harris—the first woman, the first Black American and the first South Asian American to serve as vice president—could still preside over the high-profile vote and announce the confirmation of the first Black woman to the nation's highest court. Greg Giroux has more.
The Black woman Biden plans to nominate, if confirmed, would join the ranks of one of the most diverse groups of judges ever to reach the federal bench. During Biden's presidency, four out of five judicial picks confirmed by the Senate have been women, compared with 42% and 24% under Barack Obama and Donald Trump. Of the 42 judges confirmed under Biden, just 31% have been White, compared with 84% under Trump and 64% under Obama. Kelsey Butler has more.
Meanwhile, Breyer spent much of the past couple decades insisting that justices aren't simply "junior league politicians." In a speech last year, he said that "it is wrong to think of the court as another political institution." But as with many of his predecessors, his aversion to politics didn't keep him from pouncing on a window of Democratic control of the Senate and the White House. The last time a justice retired with an ideological opposite in the Oval Office was 1991, Greg Stohr reports.
Breyer is leaving as the conservative majority is poised to strengthen a judicial doctrine that he had an unwitting hand in developing and has criticized as an improper limit to agency regulations. The high court's 2000 decision that rejected the Food and Drug Administration's authority to regulate tobacco cited an article by Breyer to support the idea of doubting whether Congress meant to implicitly delegate power to agencies on major questions. Robert Iafolla talks with New York University School of Law professor Richard Revesz about Breyer's role in the Supreme Court's handling of the major questions doctrine. Read the interview here.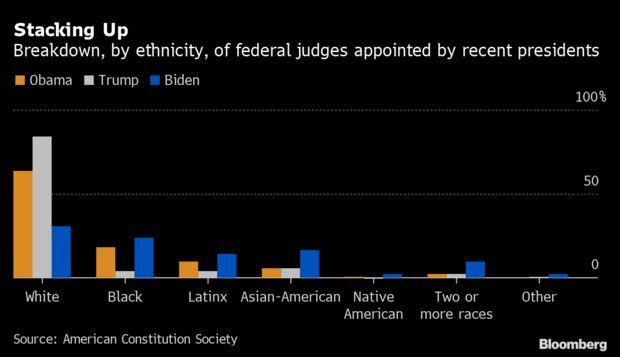 Happening on the Hill
A high-level, national strategy to help communities better prepare and respond to extreme weather events is attracting bipartisan attention, as Democrats' clean energy and climate agenda languishes in Congress.
Rep. Pramila Jayapal (D-Wash.) this week unveiled a bill to expand and improve pay and protections for the disaster recovery workforce, which is largely comprised of immigrants. The bill would also provide reliable federal funding for localities, particularly frontline communities, to devise climate resilience action plans and conduct regular risk assessments. That joined a separate, bipartisan bill unveiled last week that would require the federal government to craft a National Climate Adaption and Resilience Strategy every three years to help vulnerable communities prepare and respond to climate change. Read more on the measures from Kellie Lunney and Paige Smith.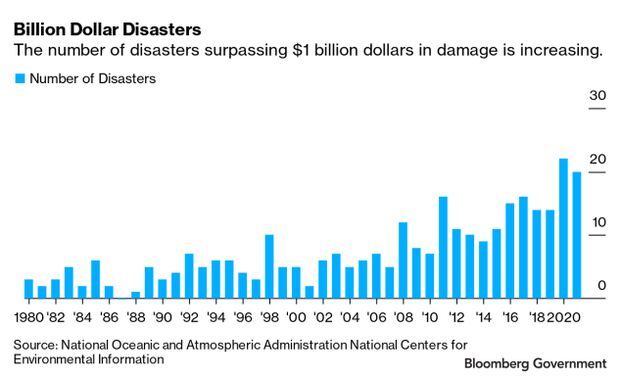 Progressive Democrats are pressing the Senate to break the logjam on Biden's agenda and get the legislation passed by the time he delivers his State of the Union address on March 1. "In the months since negotiations around the Build Back Better Act stalled, the case for this legislation has only become more urgent," said Jayapal, who is the Progressive Caucus chair. She cited agreements with centrists on climate, lowering health care costs, and "the care economy." Jarrell Dillard has more.
Congress is facing calls to waive deductible rules for telehealth services for 32 million people with some employer-sponsored plans. An emergency Covid-19 policy expired Dec. 31 that enabled people with high-deductible plans and health savings accounts to get telehealth coverage without first having to meet annual deductibles. Some people who were receiving care at little or even no cost by computer or phone are now receiving bills, spurring health-care groups to call for waivers. Sara Hansard has more.
Rep. Nancy Mace is a beneficiary of new district lines designed to prolong a 6-1 GOP advantage in South Carolina's delegation. The Republican-drawn map signed into law by Gov. Henry McMaster (R) reconfigured Mace's coastal 1st District such that Donald Trump would have defeated Biden there by nine percentage points in the 2020 election, up from a six-point Trump margin in the current 1st District. Mace unseated a Democratic congressman in a close 2020 race. Read more from Greg Giroux.
CONGRESS'S SCHEDULE:
The House and Senate are out today. The Senate returns to session on Monday, with the House following on Tuesday.
Around the Administration
The first Black woman to serve as chief economist at the Labor Department left her position yesterday after less than a year serving in the role. Janelle Jones announced her departure on Twitter, saying that working for Biden's White House "has been an incredible experience. And it ended today." She didn't specify the reason for the unexpected departure and said she would spend all of February reading sci-fi and fantasy. Read more from Katia Dmitrieva.
The U.S. Chamber of Commerce is raising concerns about Federal Reserve nominee Sarah Bloom Raskin's views on the central bank's role in regulating financial risks of climate change, along with other areas of oversight. "Some of Ms. Raskin's past actions and statements have raised concerns among the U.S. business community and merit the Committee's scrutiny," Tom Quaadman of the chamber's Center for Capital Markets Competitiveness, told the Senate Banking Committee. Steven T. Dennis has more.
FCC nominee Gigi Sohn has pledged to recuse herself temporarily from two broadcast regulatory issues if confirmed by the Senate to an agency seat. Sohn agreed to recuse herself from matters involving retransmission consent or television broadcast copyright for the first three years of her term, in a letter to the FCC's acting general counsel. Sohn also said she'll recuse herself for four years from a docket concerning the rules governing retranmission consent, the letter says. Read more from Maria Curi.
Russian Foreign Minister Sergei Lavrov said the American proposal to defuse tensions with Ukraine contained "rational elements," even though some key points were ignored. The seemingly calmer tone came after Biden warned of a possible Russian attack next month during a phone call yesterday with his Ukrainian counterpart, Volodymyr Zelenskiy. "It's at least something," Lavrov said of offers to discuss restricting missile deployments and military maneuvers near Russia's borders. The U.S. and its allies rejected Russian demands that NATO close its door to Ukraine's potential future membership and roll back forces from former Soviet states. Find today's updates on the situation from Bloomberg News here.
The Biden administration said it recommended changes to China's requirements for Covid-19 quarantine and testing among U.S. diplomats, adding to tensions ahead of the Winter Olympics in Beijing. "We have long-standing concerns regarding the PRC's quarantine and testing policies that run counter to diplomatic privileges and immunities," a State Department spokesperson said of China, which has some of the world's harshest Covid entry rules. Bill Faries has more.
Vice President Harris greeted Taiwan Vice President William Lai at the inauguration of Honduran President Xiomara Castro, a fleeting encounter that may nonetheless exacerbate tensions between Washington and Beijing. Honduras is one of the few countries that recognizes Taiwan as an independent country. Beijing regards the island as a breakaway province and indignantly protests interactions by foreign officials with those from Taipei. Read more from Justin Sink.
The Energy Department plans to leverage much of its $62 billion in infrastructure funding to benefit low-income and minority communities, while environmental justice advocates see a need for wholesale changes in funding distribution to get dollars to the intended places. The department's standardized language is a key lever to scaling up the Biden administration's Justice40 goals, Tony Reames, senior adviser on energy justice, told Bloomberg Law. The language is to be issued in funding guidance to state energy offices and tucked into competitive grants. Read more form Daniel Moore.
The Biden administration's decision to cancel its OSHA coronavirus standard protecting health-care workers violates federal law and leaves those workers exposed to a grave danger, labor unions said in a federal appeals court filing yesterday. "Whatever discretion OSHA may have in other contexts, it does not have the discretion to abandon healthcare workers while it formulates a final rule on a timetable of its own choosing," they said, Bruce Rolfsen reports.
A Biden administration plan to sell offshore oil and gas leases on over 80 million acres in the Gulf of Mexico was canceled by a U.S. judge who ordered the Bureau of Ocean Energy Management to take another look at it. U.S. District Judge Rudolph Contreras in Washington vacated the lease sale in a 67-page decision, issued yesterday. Environmental groups had sued the administration in an attempt to halt the sale in August. Read more from Joe Schneider.
To contact the reporters on this story: Giuseppe Macri in Washington at gmacri@bgov.com; Brandon Lee in Washington at blee@bgov.com
To contact the editors responsible for this story: Zachary Sherwood at zsherwood@bgov.com; Loren Duggan at lduggan@bgov.com; Michaela Ross at mross@bgov.com