What to Know in Washington: Failing Infrastructure in Spotlight
President Joe Biden's team is intensifying its pressure on Republicans opposed to a bipartisan infrastructure agreement by spotlighting crumbling roads and bridges on a state-by-state basis that the funding could be used to rebuild.
Local fact sheets, being released today, also highlight states' needs for improving water quality and expanding broadband internet.
The White House is seeking to win public support for a bipartisan deal reached by a group of senators and to turn up pressure on lawmakers by quantifying the level of infrastructure disrepair in each state. Many Republicans are expected to oppose the bipartisan framework as too costly, while House Democrats are seeking to make changes through informal negotiations in coming weeks.
The Senate's bipartisan bill — which amounts to $579 billion in new spending, or $973 billion when regular maintenance spending is factored in — initially won support from 21 senators, including 11 Republicans — enough for it to pass by regular order in that chamber. Some of those GOP senators have since objected, after it was linked by Biden to a bigger, Democrat-only budget bill.
The bipartisan framework doesn't specify state-by-state funding levels, leaving the White House unable to specify which projects would be completed if the package does get enacted. A White House official noted that specific programmatic details within each category continue to be negotiated in Congress. Read more from Jennifer Epstein.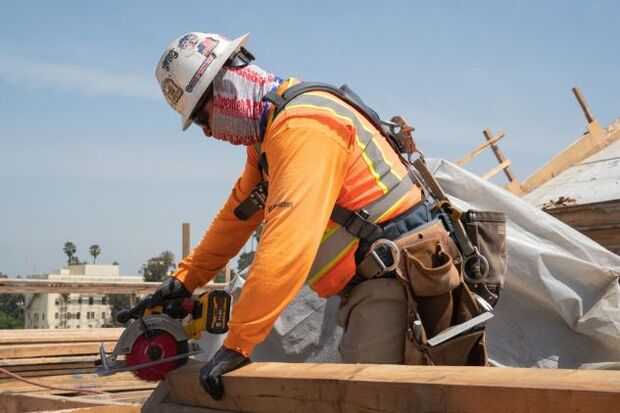 Happening on the Hill
Today's Agenda:
The House will vote today on Democrats' transportation and water infrastructure package. For more on the bill, see the see the BGOV Bill Summary.
Click here for a complete list of today's hearings and markups.
House Backs Jan. 6 Probe With Two Republicans in Favor: The House passed a bill yesterday to establish a 13-member committee to investigate the Jan. 6 attack on the Capitol, with only two Republicans voting in favor and the rest of the GOP dismissing the inquiry as partisan. "That day, Jan. 6, was one of the darkest days in American history," Speaker Nancy Pelosi (D-Calif.) said.
The vote was 222-190 to create the House select committee, which doesn't require the assent of the Senate or the signature of the president to begin its investigation. House GOP leader Kevin McCarthy (R-Calif.) said he has not decided whether he would appoint any Republicans to the panel. Reps. Liz Cheney (R-Wyo.) and Adam Kinzinger (R-Ill.) were the only Republicans who voted in favor of the bill. Read more from Billy House.
Expiring Trade Assistance Program Fails to Get House Extension: Select provisions of the Trade Adjustment Assistance program that helps workers and others who lose their jobs due to global trade expired after the House failed to take action by the July 1 deadline, Megan U. Boyanton reports. The program, last reauthorized in 2015, now reverts to a more limited version. The Senate unanimously passed legislation last week that would extend the program through July 23.
Democrat Calls On Biden to Tackle Lumber Costs: Rep. Mike Thompson (D-Calif.) called on Biden to address the high price of lumber and identify supply chain constraints. "I applaud your efforts to strengthen and diversify domestic supply chains and urge you to make lumber products a priority in this effort," Thompson said in a letter, arguing the surge in lumber prices harms the economic recovery in California, Megan Howard reports.
Lawmakers Urge Biden to Address Hong Kong Democracy: Republican and Democratic members of foreign affairs panels in both houses of Congress expressed concern to Biden over what they called China's "ceaseless assault" on democracy in Hong Kong. The lawmakers asked Biden in a letter yesterday what his administration was "doing to coordinate with allies and partners to ensure that the private sector" knows about the risk to U.S. citizens and interests in Hong Kong posed by a sweeping national security law that went into effect a year ago. Read more from John Harney.
Pork Cancel Pushes for Labor Fixes: The National Pork Producers Council is pressing lawmakers through a new campaign to expand the H-2A temporary agricultural worker visa program to year-round industry labor without a cap, Megan U. Boyanton reports. The trade association is also pushing for legal status for farmworkers currently in the U.S. The initiative is meant to address the pork sector's labor shortage, due to rural population decline.
Politics & Influence
Trump Organization, CFO Weisselberg Charged: The Trump Organization and Chief Financial Officer Allen Weisselberg were charged by a grand jury in Manhattan yesterday, in the first cases to emerge from a multiyear investigation of the former president's company, a person familiar with the matter said. The charges will remain sealed until today, the person said requesting not to be identified discussing confidential matters, Erik Larson and Jennifer Jacobs report. Weisselberg has surrendered to the Manhattan district attorney's office, the New York Times reports citing people with knowledge of the matter. Greg Farrell and Patricia Hurtado have more.
Trump Visits Border to Laud His Policies, Criticize Biden: Former President Donald Trump went to the southern U.S. border yesterday with Texas Gov. Greg Abbott (R) to criticize Biden's immigration policies and highlight an issue he used to propel himself into the White House in 2016. Trump's trip comes five days after Democratic Vice President Kamala Harris went to El Paso, Texas, in the face of withering criticism from Republicans that she hadn't been to the border in the weeks after Biden assigned her to lead U.S. efforts to curb a surge of immigration from Central America. Read more from Mark Niquette.
Ex-Secretary of Defense Rumsfeld Dies: Donald Rumsfeld, the secretary of defense who became the face of U.S. foreign policy under President George W. Bush while the administration's troop deployments toppled regimes in Afghanistan and Iraq, has died at 88. He died Tuesday at his home in New Mexico, The New York Times reported, citing a family spokesman. The cause was multiple myeloma, a type of blood cancer.
Rumsfeld was one of the main architects of Bush's wars in the Middle East, triggered by the terror attacks of Sept. 11. His job then evolved to include fighting two of the longest wars in U.S. history. Rumsfeld soon became a figure of controversy amid reports of human rights violations against detainees in Abu Ghraib, Iraq, and in Guantanamo Bay, Cuba, all while the U.S. failed to find any Iraqi weapons of mass destruction. Read more from Stephen Miller.
Around the Administration
Today's Agenda: The president and first lady Jill Biden will visit the south Florida town where a condo tower collapsed, killing 11 people and leaving dozens more missing, the White House said. Rescue workers are still digging through the wreckage of Champlain Towers South, a multi-unit condo tower that collapsed last Thursday. Biden will receive a briefing at 10:05 a.m. from Incident Commander Mayor Daniella Levine Cava, Gov. Ron DeSantis (R), local leaders, and first responders. The Bidens will meet at 12:30 p.m. with families and members of the community. Biden is scheduled to speak on the collapse at 3:50 p.m., and then will return to the White House.
U.S. Job Gains Seen Strengthening: The government's upcoming June jobs report will signal whether U.S. employers had greater success filling a record number of vacancies after two disappointing months of hiring. A 711,000 increase in payrolls is forecast for the month, based on the median estimate in a Bloomberg survey of economists. While that would be the strongest advance since March, caution is warranted as projections for both April and May were well above the actual figure. Read more from Olivia Rockeman and Vince Golle.
Biden Trails Trump on Ambassador Picks: Biden's foreign-policy slogan is "America's Back," but he's fallen behind even predecessor Donald Trump's record-slow pace in nominating the envoys whose job it is to take that message to the world. Ambassador posts in key countries including China, India, Afghanistan, Mexico and Iraq are all vacant — and of those, only Mexico has a formal nominee awaiting Senate confirmation. In Biden's first trip abroad last month, there was no ambassador to greet him on the airport tarmac in his three stops: the U.K., Belgium and Switzerland. Nor does he have ambassadors to the other members of the Group of Seven, the world's biggest economies. Read more from Nick Wadhams and Jennifer Epstein.
Biden Repeals 'True Lender Rule' on Fintech Pacts: Biden has repealed a Trump-era rule that made it easier for banks to partner with fintech lenders without running afoul of state interest rate limits. Biden yesterday signed a Congressional Review Act resolution to overturn the Office of the Comptroller of the Currency's "true lender" rule issued in October. Read more from Michael Ferullo.
White House Offers Carbon Capture Policy Fixes: The federal government could get carbon capture projects up and running faster if it issued new rules, tweaked its permitting requirements, and supported the industry with its buying power, the White House Council on Environmental Quality said in a report to Congress. The report offers a menu of policy options for Congress to mull as it considers ways of pulling carbon from the air, Stephen Lee reports.
To contact the reporters on this story: Zachary Sherwood in Washington at zsherwood@bgov.com; Brandon Lee in Washington at blee@bgov.com
To contact the editors responsible for this story: Giuseppe Macri at gmacri@bgov.com; Loren Duggan at lduggan@bgov.com; Michaela Ross at mross@bgov.com