What to Know in Washington: Democrats Fault Biden Over Documents
Bloomberg Government subscribers get the stories like this first. Act now and gain unlimited access to everything you need to know. Learn more.
President Joe Biden hoped to put the mishandling of sensitive government files behind him. Instead, the emergence of another batch of classified material now has his own party upset at him.
Rather than close ranks, Democratic allies responded with exasperation and growing concern to news over the weekend that FBI agents had recovered more secret documents from Biden's home in Delaware. It's the second such discovery since his lawyers declared the search had concluded.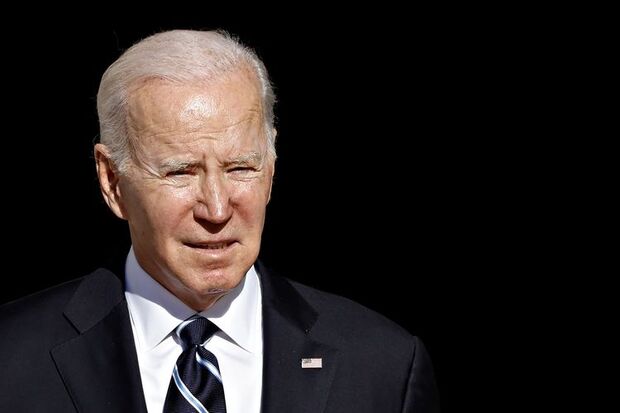 Biden should be "embarrassed by the situation," Senate Majority Whip Dick Durbin (D-Ill.) said Sunday on CNN's "State of the Union."
Durbin said the crisis meant Biden no longer held the moral high ground on an issue that had hurt Donald Trump, the former president and Biden's 2024 rival. An FBI search last year of Trump's Mar-a-Lago residence revealed he had taken boxes of classified material with him to Florida.
At this point, the optics for Biden are not just embarrassing. The president is defending himself from Republican attacks and a special counsel probe, which Trump is also facing. The newest disclosure intensified questions about the initial search for classified documents and Biden's office and homes.
The differences between his case and that of Trump remain. Trump refused to hand the material over, while Biden voluntarily disclosed the matter and documents were secured in national archives facilities. That nuance though will increasingly be lost on a broader electorate surprised as to why new Biden files keep turning up.
Americans are still separating Biden's conduct from Trump, but most think the matter deserves scrutiny. An ABC News/Ipsos poll released Sunday showed that 77% said Trump handled classified documents inappropriately while 64% said the same about Biden.
As Durbin puts it, "when that information is found, it diminishes the stature of any person who is in possession of it, because it's not supposed to happen. Whether it was the fault of a staffer or attorney, it makes no difference."
This latest batch will give more ammunition to Republicans eager to take attention away from their own dysfunction and launching a congressional probe into Biden's possession of classified materials, on top of other inquiries into his administration and family.
An FBI search of a sitting president's home clearly escalated the stakes for Biden, coming after the president and White House officials repeatedly denied there was intentional wrongdoing and downplayed the legal and political magnitude of the situation.
The nearly 13-hour search of Biden's home heightened comparisons to the FBI's hunt for classified material last summer at Mar-a-Lago. In Florida, the FBI was executing a search warrant after months of refusals by Trump to turn over the documents; In Delaware, it was consensual.
Biden "should have a lot of regrets" and acknowledge his handling of classified documents was "irresponsible" and "a mistake," centrist Democratic Senator Joe Manchin (W.Va.) said Sunday on NBC's "Meet the Press." Read the latest from Jordan Fabian and Jennifer Jacobs.
Happening on the Hill
CONGRESS' SCHEDULE:
The House returns Tuesday with votes scheduled through Friday.
Senators meet at 3 p.m. with plans to vote on a DOD nominee.
Biden "looks forward" to meeting with Speaker Kevin McCarthy (R-Calif.) to discuss a variety of issues, but negotiation on raising the US debt limit is off the table, the White House said Friday night.
Trump directed his party not to cut Social Security or Medicare, which House Republicans have put on the table as part of any solution to the standoff over raising the US federal debt ceiling.
Companies from Facebook parent Meta to big drugmakers like Amgen could come under stepped up pressure from Senate Democrats this Congress, thanks to midterm gains giving the lawmakers new investigative powers.
The White House touted Phil Washington's 24 years of experience in the US Army when tapping him to run the Federal Aviation Administration last year—a fact that could threaten his path to confirmation.
McCarthy is expected to visit Taiwan at some point in the spring, Punchbowl reported in a newsletter, citing unidentified US government officials.
The Biden administration can make progress on clean energy and climate goals this year while facing increased scrutiny from House Republicans, Energy Secretary Jennifer Granholm said in an interview.
The Wisconsin senator who helped author the new Buy American provision for Department of Homeland Security researchers aims to expand the requirements to other government agencies.
The Biden administration is privately warning about Republican efforts to cut the Internal Revenue Service's budget, arguing the effort could harm the agency's efforts to disseminate the historic $270 billion in clean-energy tax credits Democrats passed last year as part of the Inflation Reduction Act.
House Republicans next week will host a roundtable on the role big tech platforms such as Snapchat and Instagram are playing in fentanyl addiction and deaths in the US.
Rep. Greg Steube (R-Fla.) tweeted Saturday that he has been discharged from the hospital and will soon provide updates on how his recovery will affect his return to Washington.
Elections, Politics & Influence
US Supreme Court Marshal Gail Curley said she questioned each of the nine justices while investigating the leak of a draft opinion overturning abortion rights and concluded she had no information implicating either them or their spouses.
The Supreme Court is expected to issue its first opinions on Monday, capping off a historically slow start to an already momentous term.
Trump dropped a long-running court fight with Congress over access to his New York state tax returns, notifying a judge late Friday in a joint filing with a House committee that the new Republican leadership "has no interest" in the documents.
The White House lambasted Florida Governor Ron DeSantis's efforts to stop the certification of an advanced course on African American studies in high schools, calling the move "incomprehensible."
Around the Administration
BIDEN'S AGENDA:
The president has no public events scheduled. Press Secretary Karine Jean-Pierre holds a briefing at 2 p.m.
Biden is set to name Jeff Zients as his next White House chief of staff Monday, according to people familiar with the matter, elevating the administration's former Covid-19 czar to one of the highest-profile roles in Washington.
Biden's deputy chief of staff, Jen O'Malley Dillon, has ruled out returning as campaign manager for the president's planned 2024 reelection bid, people familiar with the matter say.
Biden is issuing a memorandum aimed at protecting access to mifepristone, a drug used in medication abortion, Vice President Kamala Harris said Sunday.
Last summer's decision overturning Roe v. Wade set off a new wave of legal disputes between states and the federal government that will test Biden's ability to get around state laws without express permission from Congress.
Secretary of Defense Lloyd Austin said time is running out to give Ukraine the advanced weapons it needs before an expected Russian offensive in the spring, as both the US and Germany hold out against Kyiv's requests for their most powerful battle tanks.
Treasury Secretary Janet Yellen expressed confidence that restrictions on Russian sales of crude oil can be expanded to refined petroleum products in February, while acknowledging that the task will be more complicated.
The Biden administration has embraced a pathway for thousands of immigrants to cross into the US and make temporary homes, drawing plaudits from humanitarian groups and skepticism from GOP lawmakers.
The historic US climate bill boosted tax credits for clean energy sources ranging from hydrogen to nuclear power, offering subsidies worth hundreds of billions of dollars. But there's a catch buried in the law: Projects that don't meet certain new wage and labor requirements only get a fraction of the credit.
Yellen said she's encouraged by progress on inflation, with energy prices and supply-chain issues easing across the globe even as the US labor market remains strong.
Puerto Rico lost 80% of its coffee trees after Hurricane Maria. Just five years later, two more hurricanes threw a wrench in coffee farmers' recovery.
The suspect in a ballroom dance club shooting near Los Angeles that left 10 dead has shot and killed himself, the Associated Press reported.
To contact the reporters on this story: Michaela Ross in Washington at mross@bgov.com; Brandon Lee in Washington at blee@bgov.com
To contact the editor responsible for this story: Giuseppe Macri at gmacri@bgov.com
Stay informed with more news like this – from the largest team of reporters on Capitol Hill – subscribe to Bloomberg Government today. Learn more.