What to Know in Washington: Debate Ramps Up on Biden's Plans
The fate of President Joe Biden's $4 trillion economic vision for the U.S. now rests with the lawmakers turning his infrastructure and social-spending plans into legislation that can get through a narrowly divided Congress.
Congress approved his $1.9 trillion coronavirus-relief plan in March, largely intact and less than two months after it was proposed. This time Biden has put forth the $2.3 trillion American Jobs Plan focused on infrastructure, manufacturing and corporate tax increases, and the $1.8 trillion American Families Plan composed mainly of social spending and tax hikes on wealthy individuals.
Passing the spending and tax increases envisioned by Biden will depend on where lawmakers can find compromise. But without the urgency of the pandemic — and with Democrats less united on the overall size of the proposals than they were in approving the aid package — the plans could be debated by Congress well into the fall or even 2022.
Erik Wasson gives an overview of the debate on legislative language based on the White House proposals.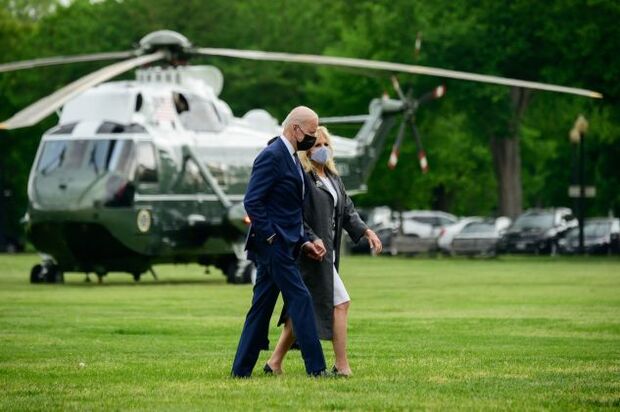 More on Biden's Economic Agenda
Biden's Clean Energy Goals Meet Coal Country: West Virginia lawmakers occupy key perches on Capitol Hill as Biden introduces a sweeping infrastructure and climate package and pledges to revitalize coal country. Sen. Joe Manchin, a conservative Democrat, is a crucial swing vote in the 50-50 Senate and chairs the Energy and Natural Resources Committee. Sen. Shelley Moore Capito is the top Republican on the Environment and Public Works Committee and an architect of the GOP's own infrastructure proposal, a $568 billion counter offer to Biden's. In the House, West Virginia members sit on the infrastructure-adjacent Ways and Means and Energy and Commerce committees.
Although Biden won only 30% of votes in deep-red West Virginia, his jobs plan holds the potential for investment in infrastructure and manufacturing, especially now that the Senate has lifted its ban on earmarks. Kellie Lunney traveled to West Virginia to see the potential and skepticism about what comes next.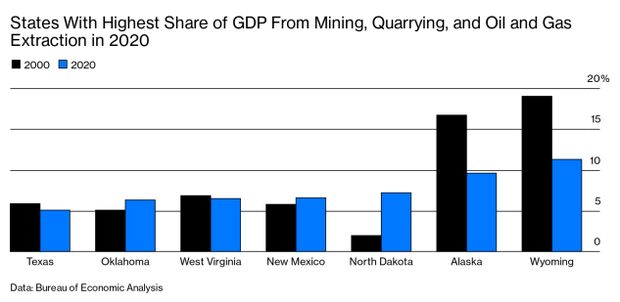 Pandemic Exposes Poor Infrastructure in Schools: The coronavirus has put a spotlight on persistent health threats to schoolchildren and teachers posed by crumbling U.S. campuses with leaking pipes or mold-prone ventilation. Now, as more schools reopen for in-person teaching, the Biden administration is using that focus to seek billions of dollars in spending to repair and maintain K-12 schools—an area outside the traditional scope of federal education or infrastructure aid. Read more from Andrew Kreighbaum.
Tax Rule Would Rip Billions From Biggest Fortunes: Biden's plan would close a so-called step-up in basis loophole in current tax rules, and apply the top capital gains tax immediately when assets transfer to wealthy heirs. Congress estimates that stepping up the tax basis of inherited assets costs the government about $43 billion a year. Ending that practice and raising the rate would amount to the biggest curb on dynastic wealth in decades, altering an American economic landscape dominated by a few wealthy families. Read more from Caleb Melby and David Kocieniewski.
Happening on the Hill
Organ Donation Rule Hearing Today: Organ transplant patients and advocates are ramping up pressure on Congress to speed an overhaul of the transplant system rather than phasing in changes as federal health officials propose. "We really need to see this start to go into effect right now," Donna Cryer, president and chief executive officer of the Global Liver Institute, said yesterday. "There are 107,000 people waiting right now, so it can't be better soon enough."
Cryer will make her case today before the House Oversight and Reform Committee as the Biden administration is moving forward with a plan to require more stringent quality and data reporting from the groups that connect organ donors with recipients. Key Democrats and patient groups are pushing the changes against opposition from organ procurement organizations, which contend the new standards put some of the groups at risk of failure and want the new rules revised. Read more from Alex Ruoff.
TSA Personnel Changes: Democrats are trying again to advance legislation that would give Transportation Security Administration officers the same terms of employment as other federal employees, Shaun Courtney reports. Lawmakers today will hear from witnesses on the merits of legislation that would transfer TSA employees to the personnel management system used for the majority of federal staff, which includes higher pay scales and more worker protections. Read more.
Drug Pricing Bill: The push to clear a major drug pricing measure through Congress begins in earnest today, when a key House committee weighs Democrats' signature Medicare negotiation legislation and a host of other measures, Alex Ruoff reports. Witnesses at the House Energy and Commerce Health Subcommittee hearing will argue for the need for big reforms, such as empowering the federal government to demand lower prices from drug manufacturers, a priority of Biden's. Read more.
Click here for a complete list of today's hearings.
Carper Calls for Zero Auto Tailpipe Emissions: The EPA should develop federal standards to eliminate tailpipe pollutions from new cars by 2035, the chairman of the Senate Environment and Public Works Committee said. Sen. Tom Carper (D-Del.) is calling for a phased-approach over the next 14 years to slashing greenhouse emissions in the automotive industry in a letter to Environmental Protection Agency Administrator Michael Regan. His letter comes amid Biden's push toward electrification. Read more from Kellie Lunney.
Democrats Urge Biden on El Salvador Funding: Sens. Bob Menendez (D-N.J.) and Patrick Leahy (D-Vt.) yesterday urged the Biden administration to make it clear that any U.S. support for funding to El Salvador President Nayib Bukele "should be contingent on respect for democracy, judicial independence, and the rule of law in the country." Their letter comes after El Salvador's ruling party yesterday took control of the country's supreme court and ousted the attorney general, Catherine Larkin reports.
Politics & Influence
Republicans Set House Democratic Targets: House Republicans are further expanding their midterm battlefield, adding 10 more Democratic districts in states that will lose a seat in 2022 because of population changes and redistricting, Emily Wilkins reports. That brings the total number of district Republicans are targeting so far to 57. Besides having more GOP-controlled state legislatures in charge of redistricting compared to Democrats, the party not in power historically has an advantage in the midterms.
The members targeted are
Rep. Ami Bera (Calif. 7)
Rep. Jim Costa (Calif. 16)
Rep. Raul Ruiz (Calif. 36)
Rep. Marie Newman (Ill. 3)
Rep. Dan Kildee (Mich. 5)
Kathleen Rice (N.Y. 4)
Paul Tonko (N.Y. 20)
Joe Morelle (N.Y. 25)
Brian Higgins (N.Y. 26)
Chrissy Houlahan (Pa. 6)
Cheney Re-Ignites Fight With Trump: Rep. Liz Cheney (R-Wyo.), the No. 3 Republican in the House, accused Donald Trump of "poisoning" U.S. democracy with his false election claims, escalating the GOP's internal conflict over the former president's role in the party. She tweeted a response yesterday to a statement from Trump saying that the 2020 presidential election was fraudulent and should be "known as THE BIG LIE!" Turning that phrase against him, Cheney said: "The 2020 presidential election was not stolen. Anyone who claims it was is spreading THE BIG LIE, turning their back on the rule of law, and poisoning our democratic system." Read more from Daniel Flatley.
Around the Administration
Today's Agenda: Biden will speak at the White House at 2:30 p.m. on the Covid-19 response and vaccination program.
Biden Raises Refugee Cap to 62,500: Biden sought to ease tensions with his political allies by quadrupling the limit on the number of refugees who can enter the U.S. after months of administration wavering and reversals over increasing the cap. Biden said he would allow in as many as 62,500 refugees by the end of September, up from the historically low ceiling of 15,000 set by Trump. Biden, however, said he did not expect to reach his goal this fiscal year.
The president is seeking to move past a political blunder of his own making. His action came two weeks after the White House said he would leave Trump's cap in place, which drew widespread condemnation from activists and lawmakers who accused Biden of reneging on a campaign pledge to reverse his predecessor's hard-line policies. Biden said yesterday his decision to officially set the annual cap at 62,500, his original goal, conveys his commitment to welcome people facing extreme hardship. Read more from Jordan Fabian.
Crack Case Brings Bipartisanship to Supreme Court: The Supreme Court wades into the war on drugs today, considering a case delayed by the Biden administration's last-minute change of position on allowing shorter sentences for potentially hundreds of people convicted of possessing small quantities of crack cocaine. The administration is part of an unusually lopsided set of litigants urging the court to let more people take advantage of the First Step Act, a 2018 criminal justice reform law that included retroactive reduction of many drug sentences. Lawmakers from both parties, along with both conservative and liberal groups, say Congress intended for the law to encompass low-level offenders. Read more from Greg Stohr and Jordan Rubin.
China Asks Biden to Ease North Korea Pressure: China's ambassador to the United Nations took the rotating presidency of the Security Council yesterday by calling on the White House to ease the economic pressure campaign on North Korea and engage in dialogue. Referring to a recent administration review of North Korea policy, Chinese Ambassador Zhang Jun said "We hope the result of the review will give more importance to diplomatic efforts, to dialogue, instead of emphasizing too much the importance of extreme pressure," David Wainer reports.
Cordray Tapped for Student Loan Portfolio: Former Consumer Financial Protection Bureau chief Richard Cordray will oversee the $1.6 trillion federal student loan portfolio, the Education Department announced. The selection of Cordray, who left CFPB to campaign unsuccessfully for Ohio governor, signals Biden's administration is committed to tougher accountability in the student loan system, consumer advocates said. Read more from Andrew Kreighbaum.
DOL Enforcement Focus on Mental Health Parity: The Department of Labor will focus on enforcing mental health parity requirements for health plans in the
To contact the reporters on this story: Zachary Sherwood in Washington at zsherwood@bgov.com; Brandon Lee in Washington at blee@bgov.com
To contact the editors responsible for this story: Giuseppe Macri at gmacri@bgov.com; Loren Duggan at lduggan@bgov.com; Michaela Ross at mross@bgov.com