What to Know in Washington: Covid Risks Rise Without New Funding
The Biden administration shrunk Covid response as Congress stalls more funding
Biden says Putin's nuclear threats are real and could lead to "Armageddon"
The country risks a Covid spike this winter as congressional bickering prevents a new federal infusion of money to distribute vaccines and therapies, public health groups warn.
Congress, clearing another government spending bill (Public Law 117-180) last week, omitted the White House request for almost $27 billion for resources to slow the spread of Covid and the monkeypox virus. It's been more than 18 months since new money was approved for a list of federal Covid-fighting programs.
That lag in funding has prompted federal spending to shift away from research into vaccines and on combating viruses that are still circulating widely among the public.
To pay for the latest booster, the White House has cut back on buying Covid tests, as well as on programs to pay for vaccinations for the uninsured. But even the money buy vaccines and therapeutics is going to start running out in early 2023. Republicans and Democrats in Congress negotiate their next spending bill in December. Read more from Alex Ruoff.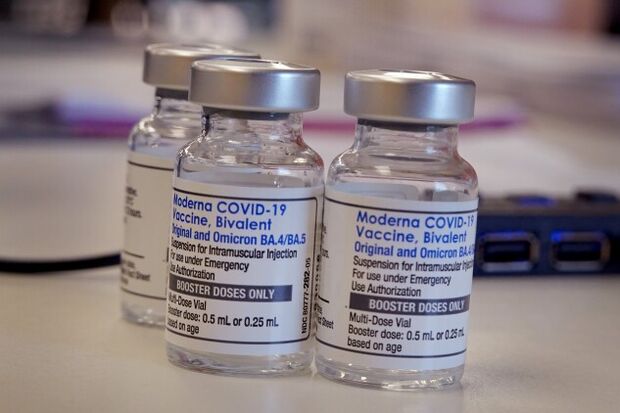 DOJ Presses Trump on More Documents
Lawyers for former President Donald Trump are locked in a new legal battle over whether all critical materials sought by the US Justice Department have been turned over for a sprawling investigation into whether classified documents were mishandled and laws were obstructed, according to people familiar with the matter.
The Justice Department has notified Trump's lawyers that it isn't sure the government has retrieved all necessary documents following multiple efforts to recover them, including subpoenas and a controversial search of Trump's Florida resort in August, according to the people, who asked not to be named speaking about the sensitive matter.
Trump's legal team has yet to provide the department a fulsome response, indicating bitter divides and disarray over strategy and next steps by the lawyers. Talks between the lawyers and Justice officials are ongoing and the department's next move isn't clear, but one option is another search.
Trump's lawyers didn't immediately return requests for comment. The Justice Department declined to comment.
The New York Times reported earlier on the Justice Department's communication with Trump's lawyers.
Debra Steidel Wall, the acting Archivist of the United States, wrote in a Sept. 30 letter that her agency was still missing Trump administration records. The letter to Rep. Carolyn Maloney (D-N.Y.), chair of the House Oversight and Reform Committee, didn't specify whether National Archives officials believed Trump himself still had records, referring lawmakers to the Justice Department "in light of its ongoing investigation." Read more.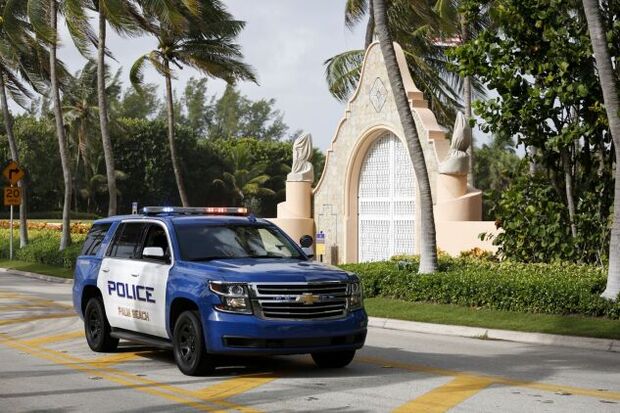 Happening on the Hill
Sen. Ben Sasse's (R-Neb.) likely move to become president of the University of Florida would leave a hole on key committees overseeing intelligence agencies, courts, and the Internal Revenue Service.
House Ways and Means Chairman Richard Neal (D-Mass.) said Democrats should prioritize free-trade negotiations with Europe if they're able to maintain their hold on Congress after the November midterm elections.
The nominee for a Washington federal court would be one of only a handful of federal judges open about living with a disability, expanding President Joe Biden's push to make the judiciary more accurately reflect the US population. He is awaiting a Senate committee vote on his nomination to the US District Court for the Western District of Washington.
Legislation that would allow the US to sue OPEC nations is being considered as a possible response to the oil cartel's production cut this week that benefited Russian President Vladimir Putin, said Senate Majority Leader Chuck Schumer (D-N.Y.) on Thursday.
Bewildered Biden administration officials are hoping that crude prices don't spike ahead of November elections and end Democratic control of Congress. Read more.
Elections & Politics
The new super political action committee set up by allies of Trump has booked $2.1 million in ad buys, backing a pair of candidates he's endorsed in races crucial to Republican hopes of controlling the Senate.
Republican Mehmet Oz has cut into Democrat John Fetterman's polling lead for Pennsylvania Senate seat. Read more.
A former member of the Oath Keepers testified for the US government that the group's founder suggested entrapping left-wing rioters to provoke violence a few months before the Jan. 6 Capitol riot.
Trump's lawyers were told by a federal judge to "stop wasting time" after they tried halting the deposition of former White House Press Secretary Stephanie Grisham in a defamation lawsuit minutes after it began, citing her painkiller medication.
States challenging US Postal Service policy changes made in the lead-up to the 2020 elections were harmed by those changes, a federal judge in Washington has ruled.
Around the Administration
PRESIDENT'S SCHEDULE
At 12:35 p.m., Biden will tour Volvo Group Powertrain Operations in Hagerstown, Maryland and at 1:35 p.m. he is scheduled to give a speech there
The top US consumer watchdog has a message for financial firms and tech giants already reeling from a crackdown in Washington: there is more to come.
Federal Reserve officials kept up the drumbeat of support for extending their run of interest-rate hikes, stressing the need to quash inflation that's proved unexpectedly stubborn.
A US Treasury Department is seeking public comment until Nov. 14 on whether the government needs to shore up the insurance industry to pay for severe cyberattacks, especially those involving critical infrastructure such as power grids, train lines, hospitals, and utility companies.
Biden administration officials on Thursday downplayed criticisms and potential adverse effects of their sweeping Inflation Reduction Act, which—for the first time—will give Medicare the power to negotiate prescription drug prices for more than 65 million program beneficiaries.
There are five separate lawsuits in courts across the country seek to block the US Department of Education's application for student loan forgiveness later this month, arguing that the president overstepped his executive power by authorizing such large-scale debt relief without congressional approval.
Defense & Foreign Affairs
Biden said the US is trying to find an "off-ramp" for Russian President Vladimir Putin and worries his threats to use tactical nuclear weapons are real and could lead to "Armageddon." Biden's comments are in contrast to those from National Security Advisor Jake Sullivan.
The US has accepted 163,000 Ukrainians since late March, according to the Department of Homeland Security. President Joe Biden also approved 36,000 Ukrainians to temporarily move to the US in the coming months, according to figures DHS provided Thursday in response to a request from Bloomberg Government. But Congress has yet to agree on a way to let many of the Ukrainians stay legally beyond an initial two years. Read more.
Two Russians are seeking refuge in the US after fleeing to Alaska to avoid Putin's military conscription for the war in Ukraine. Read more.
Tensions in Taiwan have sparked US contingency planning over the fate of the island's cutting-edge chip industry, led by Taiwan Semiconductor Manufacturing In the worst case scenario the US would consider evacuating Taiwan's highly skilled chip engineers.
The State Department has approved a potential foreign military sale to Kuwait of surface-to-air missiles and other equipment built mainly by Raytheon Technologies, a deal valued at about $3 billion that the US says would help secure energy infrastructure in the Persian Gulf.
The US is willing to reconsider Venezuela sanctions only if President Nicolas Maduro takes "constructive steps" to restore democracy, Secretary of State Antony Blinken said Thursday, reiterating that he's seen no such progress so far.
What Else to Know
More than 2,500 union representation petitions were filed with the National Labor Relations Board in fiscal year 2022, a 53% increase from the prior year, according to new data. Read more.
The high-profile contract dispute between rail carriers and their employees that nearly shut down the nation's supply chains has renewed scrutiny on workplace sick leave and attendance policies. Read more.
The Mississippi River is a vital US waterway that ferries key commodities between the heart of America and the Gulf Coast — and drought is putting waterborne trade in jeopardy. Read more.
Editor's Note: What to Know in Washington will not publish on Monday, Oct. 10, Indigenous Peoples Day. We'll resume publication on Tuesday, Oct. 11.
To contact the reporters on this story: Katrice Eborn in Washington at keborn@bgov.com; Michaela Ross in Washington at mross@bgov.com