What to Know in Washington: Businesses Feud, Still Woo House GOP
Bloomberg Government subscribers get the stories like this first. Act now and gain unlimited access to everything you need to know. Learn more.
If House Republicans have a war brewing with the nation's business community, it's mostly under the surface.
Unlike the open aggression of Florida Gov. Ron DeSantis (R), the presidential contender who has waged a public battle against the Walt DisneyCompany over social issues, House Republicans have engaged in discrete feuds with business interests while still brokering alliances of convenience.
Lobbying and campaign reports this month show big business interests actively engaged on Capitol Hill debates and working to woo sometimes-skeptical GOP leaders with political donations. At the same time, House Republicans were in the throes of a month-long attack on corporate ESG policies, including pushing legislation this week at the Financial Services Committee designed to energize the party's working-class base as an election year approaches.
Half a year into House Republicans' majority in the 118th Congress, the simmering tensions are forcing corporate lobbyists to seek allies wherever they can.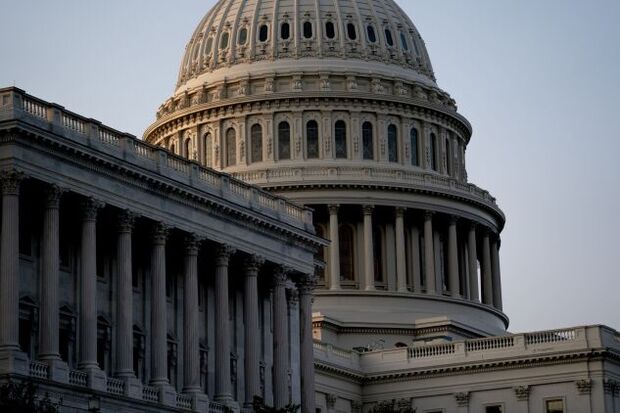 "Smart business is being pragmatic," said Rich Gold, who runs the lobbying practice at Holland & Knight. "The era where there was complete alignment between the Fortune 1000 and the Republican Party is over."
Big companies increasingly sound like Democrats on climate change and social issues such as LGBTQ rights — and even abortion, much to the chagrin of Republicans who run the House. Many of those employers now subsidize travel for their workers to obtain abortions if they live in states where the procedure is limited, Gold said.
On the flip side, corporations want to stem what they view as a deluge of new regulations from the SEC, the EPA, and other executive branch agencies. For relief from that, they turn to Republicans.
Issues like congressional probes into China pit members of both parties against some of the world's most recognizable brands, such as Nike and Adidas, as Republicans, who also are scrutinizing Ford's dealings with a Chinese battery company, see little political downside to targeting companies directly.
Lobbyists, including those close to House Republican leaders, have noticed the shift and say it requires a different approach. Kate Ackley has the full deep dive on how the relationship is — or isn't — going.
BIDEN'S AGENDA
President Joe Biden will travel to Auburn, Maine to speak shortly after 1 p.m. about Bidenomics and manufacturing. Read more about his planned remarks.
Biden then travels to Freeport, Maine for a 4 p.m. campaign reception before heading to Rehoboth Beach, Delaware.
Press Secretary Karine Jean-Pierre will gaggle aboard Air Force One en route to Brunswick, Maine.
CONGRESS' SCHEDULE
Both chambers are on recess until September.
Congress Wraps Up
The Senate passed the annual $886 billion defense policy bill after sidestepping controversial debates on social policies and abortion, sending the upper chamber into tense negotiations with the Republican-led House.
The Senate included an amendment to the NDAA aimed at curbing the use of crypto in illicit transactions. Read more
Senate Majority Leader Chuck Schumer (D-N.Y.) on Thursday filed motions to cut off debate on Philip Jefferson's nomination to be vice chair of the Federal Reserve and on Lisa Cook and Adriana Kugler's nominations to sit on the Fed's Board of Governors.
Chemical industry officials and lawmakers are warning of security risks from a lapse the Department of Homeland Security's Chemical Facility Anti-Terrorism Standards after senators failed to strike a deal before leaving town for more than a month.
The Senate used a fast-track agreement Thursday to pass legislation that would, for the first time, allow competitive bidding for the contract to manage the nation's organ donation system.
The Senate, capitalizing on intense publicity surrounding the "Oppenheimer" film, voted to expand compensation for victims of radiation exposure resulting from the federal government's testing of the weapon in the mid-20th century.
Reps. Kevin Kiley (R-Calif.) and Virginia Foxx (R-N.C.), have introduced a bill aimed at preventing Julie Su from serving as acting labor secretary indefinitely.
A bipartisan House Ways and Means Committee delegation is heading to Paris to meet with OECD officials over Labor Day weekend.
Politics, Probes and 2024
Donald Trump was hit with new obstruction charges in the criminal case over his handling of classified documents, including allegations that he and two employees attempted to delete surveillance video footage at his Mar-a-Lago estate last year.
Trump wants to talk about the classified documents with his lawyers at his private residences in Palm Beach and New Jersey, a request that prosecutors oppose. Read more
Trump and DeSantis's Iowa appearances today mark one of the most climactic moments of the early presidential cycle as the former tries to extend momentum for an unprecedented White House comeback and the latter strives to steady an underperforming campaign.
Sen. Tim Scott (S.C.) expounded on the atrocities of slavery in a subtle yet sharp rebuke of Florida's curriculum and DeSantis's rhetoric on the period. Read more.
What Else We're Reading
The Biden administration is poised to issue a proposal as early as today ordering automakers to increase the average fuel economy of their vehicles.
Almost a year after Biden signed the Inflation Reduction Act into law, American consumers are one step closer to receiving the generous rebates it includes for heat pumps and other high-efficiency electrical appliances. On Thursday, the federal government began accepting applications from states to administer more than $8.5 billion in IRA funding tied to those expenditures.
The Energy Department is accepting applications for state and territory implementation of the two home energy rebate programs also created by the IRA. Read more.
The Energy Department will also announce today plans to turn some of its Cold War nuclear weapons development sites into grounds for clean energy generation, including what could be the largest US solar project. Read more.
Italian Prime Minister Giorgia Meloni said Biden fully trusts the country's plan to establish balanced relations with China, as Italy mulls a strategy to disentangle from a controversial investment pact known as China's Belt and Road Initiative.
A TSA probe has found flaws in airport fast-track service Clear's process for speeding customers through security, leaving the company to defend its business after a passenger was able to bring ammunition through screening lines.
To contact the reporter on this story: Giuseppe Macri in Washington at gmacri@bgov.com
To contact the editor responsible for this story: Kayla Sharpe at ksharpe@bloombergindustry.com
Stay informed with more news like this – from the largest team of reporters on Capitol Hill – subscribe to Bloomberg Government today. Learn more.