What to Know in Washington: Biden to Sign Order on Gun Checks
Bloomberg Government subscribers get the stories like this first. Act now and gain unlimited access to everything you need to know. Learn more.
President Joe Biden will announce a new executive order intended to reduce gun violence Tuesday during a visit to the location of the mass shooting in Monterey Park, Calif., in January, according to a senior administration official.
The president is evoking the limited authority of the executive branch to pull the country closer to universal firearms background checks, something that he has been unable to get through Congress although it remains popular in voter surveys. His order will direct Attorney General Merrick Garland to pinpoint gun sellers who are not employing background checks now on the books, or may be evading them intentionally.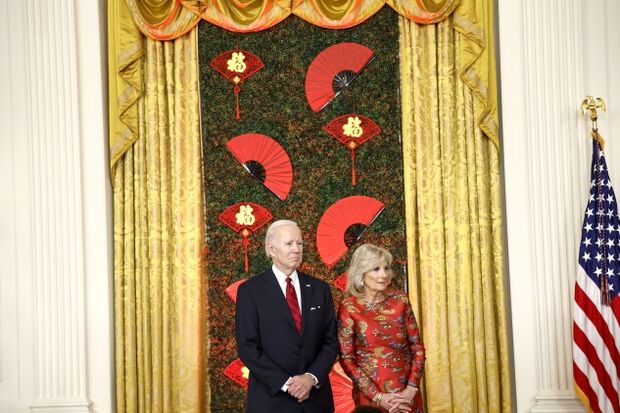 Gun control advocates have long raised concerns about a lack of safeguards involving firearms sold at gun shows or by online retailers. The order also charges the Federal Trade Commission with compiling a report that examines firearm manufacturers' marketing campaigns directed at minors.
Additionally, Biden's order asks cabinet members to devise an organized federal response that can be deployed in communities affected by a mass shooting. That response would include mental health care and financial assistance if, say, small businesses are forced to shut down or if families lose people who provide their income, according to a White House fact sheet.
The senior administration official, who spoke on condition of anonymity before the order was made public on Tuesday, said the federal government could do more to support families and first responders in the aftermath of these tragedies. Read more from Akayla Gardner.
Happening on the Hill
CONGRESS' SCHEDULE
The Senate returns for a 3 p.m. vote on a Treasury nominee.
The House holds a pro-forma session at 4 p.m.
Senate GOP Leader Mitch McConnell (Ky.) has been discharged from a Washington-area hospital after undergoing treatment for a concussion suffered last week, but he will continue inpatient care at a rehabilitation facility, his spokesman said.
Congressional Republicans, bidding to cut domestic spending, are offering proposals to reduce participation in the federal government's largest nutrition program.
The fall of California-based Silicon Valley Bank late last week opened an opportunity for three House members to demonstrate their progressive bona fides as they seek a Senate seat.
Silicon Valley Bank and Signature Bank's sudden collapses may drive federal regulators to recalibrate how they assess financial stability requirements in their merger reviews. Read more
The Federal Reserve is launching an internal probe of its supervision of Silicon Valley Bank after its collapse sparked sharp criticism of the central bank's oversight. Read more
Sens. Chris Coons (D-Del.) and Thom Tillis (R-N.C.) plan to use their posts atop the Senate's Intellectual Property Subcommittee to push legislation to settle the tricky and persistent question of what inventions should qualify for patent protection.
The GOP is taking aim at energy tax provisions from last year's tax-and-climate-law, advancing a bill to repeal a charge on methane emissions they say brings the EPA into the "tax collection business."
A delegation of the House Ways and Means Committee asked Mexican President Andres Manuel Lopez Obrador to abide by the country's obligations under the USMCA, especially in energy investment and corn trade, according to a statement.
Meanwhile, Foreign Minister Marcelo Ebrard in Washington instructed Mexico's envoy to the US to conduct an informational campaign in defense of Mexico against Republican attacks, according to a statement. Read more
Elections, Politics & Probes
When Judge James Boasberg is sworn in Friday as the new chief judge of the US District Court in Washington, he'll suddenly be at the epicenter of federal investigations circling former President Donald Trump.
Boasberg, who starts a seven-year term as chief judge, will oversee the court's secret grand jury proceedings, including pending and future legal fights related to Special Counsel Jack Smith's probes of Trump, among other duties. Key potential verdicts ahead could involve former Vice President Mike Pence's vow to invoke legislative privilege to fight a subpoena and reported fights over Trump's claims of attorney-client privilege and executive privilege.
Boasberg and current Chief Judge Beryl Howell were both confirmed to the US District Court under Barack Obama and handed down significant decisions against the Trump administration, but neither has a reputation as a liberal firebrand. At a minimum, Boasberg represents something of a fresh slate for all parties involved in the Trump-focused investigations.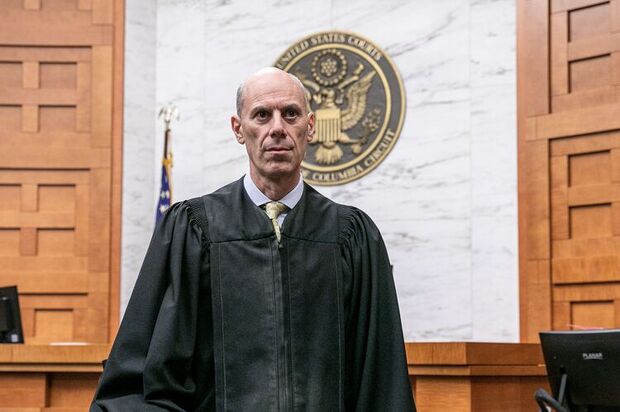 Florida Gov. Ron DeSantis (R) expressed strong misgivings over US support for Ukraine in its defense against Russia's invasion, breaking not only with the Biden administration but other prominent Republicans.
Trump said he considers DeSantis as his strongest potential challenger for the Republican nomination and attacked the Florida governor during his first 2024 campaign stop in Iowa. Read more
Defense & Foreign Affairs
President Joe Biden plans to hold a phone call with his Chinese counterpart, Xi Jinping, once the legislature concludes its annual gathering and the government in Beijing returns to work, National Security Adviser Jake Sullivan said.
Xi is rebooting his image as a global statesman as a foil to the US. He's already got a significant win under his belt, hosting the signing of a landmark deal between Saudi Arabia and Iran to restore diplomatic ties. Read more
The leaders of the US, UK and Australia unveiled an ambitious multibillion-dollar plan for a new fleet of nuclear-powered submarines that will ply the Pacific in an effort to blunt China's assertiveness in the South China Sea. Read more
Ukrainians and their family members in the US may get an extension of parole and work authorization, as the White House responds to Russia's invasion of its Eastern European neighbor.
National Security Adviser Jake Sullivan urged Turkey to ratify the membership bids of Sweden and Finland into NATO as pressure builds on two remaining holdouts to approve the expansion of the military alliance. Read more
Biden said he intends to travel to the Republic of Ireland and Northern Ireland after receiving a formal invitation from UK Prime Minister Rishi Sunak to help mark 25 years since the signing of the Good Friday peace agreement.
Around the Administration
BIDEN'S AGENDA
At 12:45 p.m. PDT, Biden gives a speech about gun violence reduction at The Boys & Girls Club of West San Gabriel Valley in Monterey Park, California.
The president arrives in Las Vegas, Nevada, at 5:40 p.m. PDT and at 7 p.m., he participates in a Democratic National Committee reception.
Biden expressed assurance in the viability of his student debt cancellation plan during a late-night television interview on Monday, a reversal from his previous comments that suggested the US Supreme Court could strike it down.
US regulators are engaging in a "real shift" in how they view competition in transportation industries and will make "vigorous" use of their authority to ensure airlines, railroads and others serve consumers, Secretary Pete Buttigieg said Monday.
The Transportation Secretary also said he wants tougher regulation of high-hazard flammable trains and stiffer penalties for violations in the aftermath of the chemical train derailment in Ohio. Read more
He also appeared to signal that an American mining industry keen to dig up the raw materials crucial for electric vehicles within US borders doesn't have the unqualified support of the White House. Read more
Federal transportation regulators will decide whether to challenge JetBlue Airways' purchase of Spirit Airlines only after the Justice Department's lawsuit to block the deal is decided, setting up lengthy litigation over the deal.
Corporate compliance chiefs and general counsel are bombarding outside attorneys with questions about how to design a policy to retain employee messaging on encrypted software, white-collar lawyers say.
Rite Aid Corp. is facing US Justice Department claims that it intentionally filled unlawful prescriptions for opioid painkillers as part of a whistleblower case over the sales.
To contact the reporter on this story: Brandon Lee in Washington at blee@bgov.com
To contact the editors responsible for this story: Giuseppe Macri at gmacri@bgov.com; Michaela Ross at mross@bgov.com
Stay informed with more news like this – from the largest team of reporters on Capitol Hill – subscribe to Bloomberg Government today. Learn more.