What to Know in Washington: Biden Set to Ship Ukraine More Arms
Biden to unveil another $800 million in arms for Ukraine
White House to appeal judge's ruling against mask rules
The Biden administration is preparing to announce another $800 million in weapons and support for Ukraine, according to people familiar with the matter.
The money will come from the president's draw-down authority to send stockpiles of weapons to a U.S. ally in an emergency. Its contents are expected to be similar to the last package of aid, according to the people, who spoke on condition of anonymity in advance of an announcement.
President Joe Biden—who is set to deliver remarks on Ukraine at 9:45 a.m. from the White House—announced last week a package of aid that he said provided "new capabilities include artillery systems, artillery rounds, and armored personnel carriers," as well as the transfer of additional helicopter.
The fresh round of support comes amid rising concern among the U.S. and allies that more of eastern Ukraine is poised to fall under Russian control with the siege of Mariupol in perhaps the final stage. NBC News reported earlier on the expected new aid.
Biden answered "yes" on Tuesday when a reporter asked if the U.S. will send more artillery to Ukraine. Asked about the brief exchange, White House Press Secretary Jen Psaki said only that Biden and other world leaders spoke on a call earlier Tuesday "about providing more ammunition and security assistance to Ukraine." Read more from Daniel Flatley and Roxana Tiron.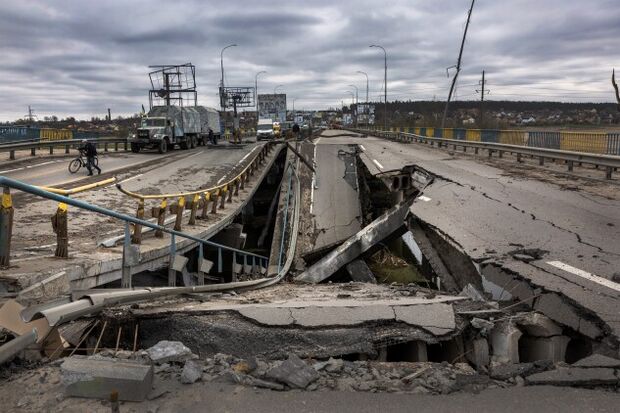 More Headlines on Ukraine:
CDC Seeks Travel Mask Rule Appeal, Setting Up U.S. Court Fight
The U.S. Centers for Disease Control and Prevention has asked the Justice Department to appeal a judge's ruling that threw out a mask requirement for plane and air travel, setting up a court battle over the decision.
"It is CDC's continuing assessment that at this time an order requiring masking in the indoor transportation corridor remains necessary for the public health," the agency said in a statement on Wednesday evening. "CDC believes this is a lawful order, well within CDC's legal authority to protect public health." The Justice Department did not immediately respond to a request for comment.
The department had said Tuesday that it stood ready to appeal the ruling— issued Monday by a Trump-appointed federal judge in Florida—but that it would do so only "subject to the CDC's conclusion that the order remains necessary for public health." Justice Department officials believe that an appeal might not succeed. Read more from John Harney.
The federal judge's decision to overturn the federal mask mandate curbs the administration's powers to enforce data-driven policies in tackling Covid-19 and future outbreaks, health law professors said. President Joe Biden and his health officials have vowed to "follow the science" in their Covid response—a phrase that's come up in nearly every White House press briefing. In that realm, the Centers for Disease Control and Prevention decided last week to extend the mask requirement on planes, trains, and other public transportation through May 3 to assess the impact of omicron BA.2 subvariant. Read more from Jeannie Baumann.
Violent and unruly airline passengers will continue to face steep fines and potential criminal charges even as rules mandating face coverings fade away. The U.S. Federal Aviation Administration on Wednesday said its zero-tolerance policy against unruly passengers will be made permanent as it attempts to deter bad behavior. The move came two days after most major U.S. airlines eliminated policies requiring passengers to wear masks, an issue that has contributed to thousands of attacks on airline personnel since the FAA began its crackdown in January 2021. Read more from Ryan Beene.
MORE ON THE PANDEMIC:
Happening on the Hill
Police ordered a brief emergency evacuation of the U.S. Capitol and surrounding office buildings Wednesday night after a small plane breached a protected security zone. An "all clear" was issued shortly afterward when it turned out the aircraft was taking part in a parachute landing before a game between the Washington Nationals and Arizona Diamondbacks at Nationals Park, according to a police official. Most aircraft flying below 18,000 feet are prohibited from entering a circle about 15 miles from the Capitol.
Congress is not in session this week. The episode occurred as a House committee continues to investigate the Jan. 6 insurrection at the Capitol. Speaker Nancy Pelosi (D-Calif.) said in a statement that the FAA's "apparent failure to notify the Capitol Police of the pre-planned flyover Nationals Stadium is outrageous and inexcusable." She added: "The unnecessary panic caused by this apparent negligence was particularly harmful for members, staff and institutional workers still grappling with the trauma of the attack on their workplace on Jan. 6th." Billy House has more.
The U.S. Senate Armed Services Committee is planning to consider the fiscal 2023 defense authorization bill the week of June 13, according to a person familiar with the schedule. Democrats and Republicans are likely to spar over the defense spending levels for the year and the impact of inflation after Biden requested $813 billion for national security programs. The House Armed Services Committee is also likely to take up the measure in June, but plans haven't been finalized, Roxana Tiron reports.
The U.S. Navy's new 30-year shipbuilding plan puts off a decision about whether to stick with the Trump administration's target for a 355-vessel fleet until at least fiscal year 2024. After months of study and delay, a 28-page report to Congress released Wednesday includes a chart listing the 355-vessel goal and two other studies ranging to as many as 404 vessels based on various projections of budget growth, including no real growth. The Navy currently has 298 deployable ships and submarines. Read more from Tony Capaccio.
Democratic lawmakers are pressing Meta CEO Mark Zuckerberg to boost moderating efforts against Spanish-language disinformation from Russian-owned media on the invasion of Ukraine. RT en Español, which has more than 18 million followers on Facebook, part of Meta, is spreading propaganda in support of Russian President Vladimir Putin, the lawmakers wrote on Wednesday. Meta banned the outlet in the European Union but not in the U.S. Read more from Maria Curi.
Separately, Google and Meta moved on Wednesday to curtail the social media presence of Hong Kong's sole chief executive candidate, an unusual move to comply with U.S. sanctions that thrust the American internet giants into the debate over a perceived erosion of freedoms in the city. Read more from Vlad Savov, Dorothy Ma, Kari Lindberg and Kiuyan Wong.
Democrats are advancing legislation to decriminalize and tax marijuana at the federal level, but key hurdles remain before it has any chance of becoming law. A new Bloomberg Government OnPoint from Michael Smallberg reviews legislative proposals to ease federal restrictions on marijuana and provides data on state cannabis programs and marijuana arrests.
Join our webinar for insights on the key policy items Congress plans to tackle as it returns from its spring recess. Bloomberg Government's analysts April 27 will discuss what House and Senate leaders plan to prioritize for the remainder of 2022, with an eye on what can be accomplished before the midterm elections or possibly left to a lame-duck session. They'll talk about the latest on bills to boost U.S. manufacturing to compete with China, proposals to reauthorize key programs that committees are exploring, and whether there's any chance for a budget reconciliation. Register here .
Elections & Politics
Apple spent a record quarterly high of $2.5 million on lobbying in the first three months of 2022 amid increased pressure from the U.S. Congress on technology companies over antitrust issues. Apple's lobbying expenditures increased more than 34% from the $1.86 million the company spent in the fourth quarter of 2021, according to disclosure reports released Wednesday. The previous high was $2.2 million, spent in the second quarter of 2017. Read more from Jarrell Dillard and Bill Allison.
Billionaire entrepreneur Peter Thiel poured another $3.5 million into a Super Political Action Committee backing venture capitalist JD Vance, after Vance secured the endorsement of former President Donald Trump in Ohio's crowded and contentious May 3 Republican primary for a U.S. Senate seat. Thiel's latest contribution to Protect Ohio Values comes after he donated $10 million last year, according to a person familiar. Read more from Mark Niquette.
Hillary Clinton asked a judge to throw out a lawsuit by Trump that accused her of leading a vast conspiracy against him, calling the case a "fundraising tool" full of political grievances. In a motion to dismiss filed Wednesday in federal court in Florida, Clinton said the suit was based on false claims about her and other Democrats and was also filed too late. She said that Trump was making similar allegations in 2017, placing his claims beyond the statute of limitations. Read more from Erik Larson.
The maker of an Alzheimer's drug and patient advocates are growing their lobbying presence as they press Medicare to reverse a move they fear will have dire consequences for patient access to the medication. Biogen hired William Clyburn, Jr. — a relative of House Majority Whip Jim Clyburn (D-S.C.) — to lobby for the company, according to federal disclosures released this week. UsAgainstAlzheimer's and Global Alzheimer's Platform Innovations also hired new lobbying groups at the beginning of 2022, according to the disclosures, Alex Ruoff reports.
A civil-rights lawsuit against an officer who failed to give Miranda warnings led the Supreme Court to examine the nature of its landmark ruling that, as Justice Elena Kagan said, is central to people's understanding of the law. Lawyers sparred at argument on Wednesday over how to classify Miranda and subsequent precedents, namely whether they provide a constitutional right. Read more from Jordan S. Rubin.
Defense & Foreign Affairs
U.S. Defense Secretary Lloyd Austin held a rare call on Wednesday with his counterpart in China, Defense Minister Wei Fenghe, to discuss the situation in Ukraine and other security issues, according to a U.S. statement. A Chinese statement confirmed the Ukraine discussion, saying Wei urged the U.S. to refrain from using Ukraine to "smear" China. It also said Wei urged the U.S. to stop military provocations at sea. The conversation comes as the U.S. continues to pressure China not to align with Russia as the Ukraine war drags on. Read more from David Wainer.
China's "uniquely restrictive" data laws risk boosting U.S. firms' cost of doing business in the No. 2 economy and could lead to digital decoupling, a new report from an American business group warns. The government's curbs on data movement across borders, ambiguous regulation and inconsistent enforcement "are particularly challenging for multinational firms," according to the US-China Business Council, which describes itself as a private organization of over 260 American companies operating in the Asian nation. Read more.
More Headlines:
Around the Administration
BIDEN'S SCHEDULE:
The president is set to deliver remarks on Ukraine at 9:45 a.m. from the White House.
Biden is then scheduled to travel to Portland, where he'll speak about infrastructure investments at 5:10 p.m. Eastern time.
He then is set to attend two Democratic National Committee fundraisers—at 6:30 p.m. Eastern time in Portland and 9:30 p.m. Eastern time in Seattle.
The IRS's reliance on legacy tech systems systems increases the risk of future IT failures. But it also hinders the agency on a daily basis, contributing to two of the agency's biggest current customer service problems: a backlog of millions of unprocessed tax returns and the agency's inability to keep up with a flood of phone calls from the public and their frustrated tax professionals. Read the latest installment in a multi-part series from David Hood, Naomi Jagoda, and Jasmine Ye Han on the problems plaguing the IRS.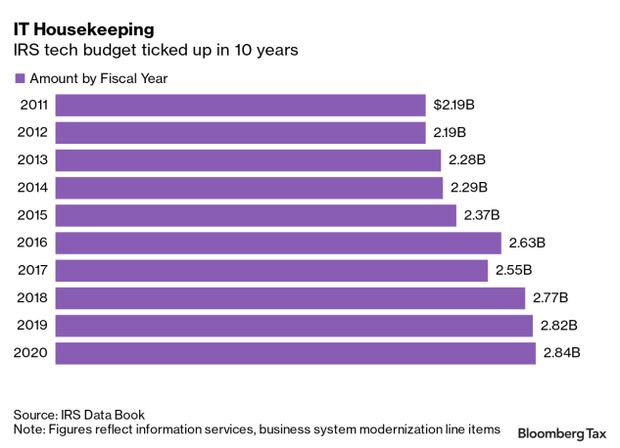 Workers in the federal government's scientific agencies have faced political interference, but have no way to report it, federal auditors said. Employees at the CDC, the FDA, and the National Institutes of Health told the Government Accountability Office they've seen political interference but never filed a complaint—either out of fear of retaliation or simply because they lack an outlet for doing so, according to the report released Wednesday. Read more from Alex Ruoff.
Government agencies will prioritize addiction treatment and going after drug traffickers under the White House's 2022 drug control plan, released Thursday amid some of the nation's highest overdose death numbers yet reported. Harm reduction for those struggling with addiction will get its first-ever nod in this year's annual National Drug Control Strategy, the administration said in a fact sheet outlining the plan. Read more from Ian Lopez.
The FDA is considering letting patients mail back unused opioids to keep them out of the hands of people struggling with substance use disorder in the Biden administration's latest move to fight rising overdoses under a tweak to the Opioid Analgesic Risk Evaluation and Mitigation Strategy the agency floated past stakeholders in a Wednesday filing requesting public comments. Read more from Ian Lopez.
Transportation projects that tackle carbon reduction from a variety of approaches — from greener truck stops to scooter charging — are eligible for a new pot of money being funneled to states from the infrastructure law (Public Law 117-58). The Transportation Department rolled out guidance Thursday and started to unlock the money from the $6.4 billion Carbon Reduction Program. States can spend the funds immediately on projects of their choice, before developing a larger strategy for reducing transportation emissions. Read more from Lillianna Byington.
The Biden administration anticipates authorizing an additional 10 gigawatts of renewable energy projects on U.S. public land by the end of 2023—nearly doubling current permitted capacity. The Interior Department made the projection in a report to Congress that shows regulators and developers moving rapidly to advance new wind farms and solar arrays in Arizona, California, Nevada and other Western states. Read more from Jennifer A. Dlouhy.
Environmentalists are calling on Biden to crack down on methane leaks from low-producing U.S. oil wells, after new research shows they are releasing a disproportionate share of the potent greenhouse gas. According to the study in Nature Communications, such marginal wells are gushing some 4 million metric tons of methane annually—at a rate 6 to 12 times higher than the national average. Read more from Jennifer A. Dlouhy.
Giving disadvantaged communities technical assistance in applying for federal infrastructure funding for drinking water systems will be among the government's biggest challenges in distributing the money, an EPA official said Wednesday. Many of these communities don't know about funding they can get to repair their water systems, and they "just haven't been ready to apply for the funds," said Bruno Pigott, deputy assistant administrator at the EPA's Office of Water, Bobby Magill reports.
Separately, the EPA is building an online "dashboard" to help community advocates and others more easily track federal investments by the Biden administration that are supposed to benefit disadvantaged communities, EPA Deputy Administrator Janet McCabe said Wednesday, Dean Scott reports.
The EPA is delaying until May its planned release of a proposed rule that would require industries to provide information about their production and imports of asbestos—including the mineral's presence in manufactured goods—following a request by Industrial Minerals Association-North America to narrow the proposed rule's scope, Pat Rizzuto reports.
The U.S. economy grew at a moderate pace through mid-April, but rising prices and geopolitical developments created uncertainty and clouded the outlook for future growth, the Federal Reserve said. "Inflationary pressures remained strong since the last report, with firms continuing to pass swiftly rising input costs through to customers," the U.S. central bank said in its Beige Book survey released Wednesday. Read more from Jonnelle Marte.
U.S. central bankers should move "purposefully" and raise interest rates to neutral—the level which neither speeds up nor slows down the economy—by the end of the year, Federal Reserve Bank of San Francisco President Mary Daly said. Read more from Catarina Saraiva.
Workers at an Apple store in Atlanta became the first in the U.S. to file for a union election Wednesday, setting up a battle between organized labor and a Silicon Valley titan. The group filed a petition with the National Labor Relations Board Wednesday after it had collected signed cards of support from 70% of eligible employees. Read more from Ian Kullgren.
Retirement plan sponsors and others are mobilizing against sweeping changes the U.S. Labor Department has proposed to how companies apply for and receive individual exemptions from laws governing banned transactions. At issue are modifications the department's Employee Benefits Security Administration wants to make to the way it processes legal exemption requests. Read more from Austin R. Ramsey.
The new head of the EPA's Southwest region is vowing to hold polluters accountable, even as she inherits a role in the nation's oil and gas epicenter represented by congressional Republicans who have been critical of her agency. As the new head of the EPA's Region 6, Earthea Nance finds herself walking a fine line. Much of her background has focused on environmental justice and community assistance—priorities that still rank high on her list—but she also must work with an entrenched oil industry that concentrates on economic growth. Read more from Stephen Lee.
The Biden administration plans to crack down on employer-mandated training repayment agreements that can saddle workers with thousands of dollars in debt when they leave jobs. Employment contracts that require workers to remain at a company for a certain time period or shoulder the cost of their job training are increasingly being viewed as predatory and anti-competitive by the Consumer Financial Protection Bureau and other agencies. Read more from Evan Weinberger and Rebecca Rainey.
Restaurants leading antitrust litigation over an alleged industry-wide scheme to fix pork prices secured preliminary approval from a federal judge in Minneapolis for their $42 million settlement with Smithfield Foods. In addition to Smithfield, the suit—filed in 2018—targets affiliates of Tyson Foods, Hormel Foods, Clemens Family, and Seaboard and JBS. The pork processors allegedly control 80% of the market. Read more from Mike Leonard.
Related:
To contact the reporters on this story: Michaela Ross in Washington at mross@bgov.com; Brandon Lee in Washington at blee@bgov.com
To contact the editors responsible for this story: Loren Duggan at lduggan@bgov.com; Giuseppe Macri at gmacri@bgov.com