What to Know in Washington: Abortion Thrust into Spotlight—Again
Bloomberg Government subscribers get the stories like this first. Act now and gain unlimited access to everything you need to know. Learn more.
President Joe Biden vowed to fight a ruling from a conservative judge in Texas that could block a widely used abortion and miscarriage treatment drug, thrusting the issue of reproductive rights back into the spotlight ahead of the 2024 election.
"If this ruling were to stand, then there will be virtually no prescription, approved by the FDA, that would be safe from these kinds of political, ideological attacks," Biden said in a statement late Friday. "It is the next big step toward the national ban on abortion that Republican elected officials have vowed to make law in America."
Biden's statement came among a wave of condemnations from Democrats, and as the fate of the pill, mifepristone, remained unclear. The Texas ruling, issued by US District Judge Matthew Kacsmaryk, was followed almost immediately by a separate order that affirmed the US Food and Drug Administration's approval of the drug and blocked the government from restricting access.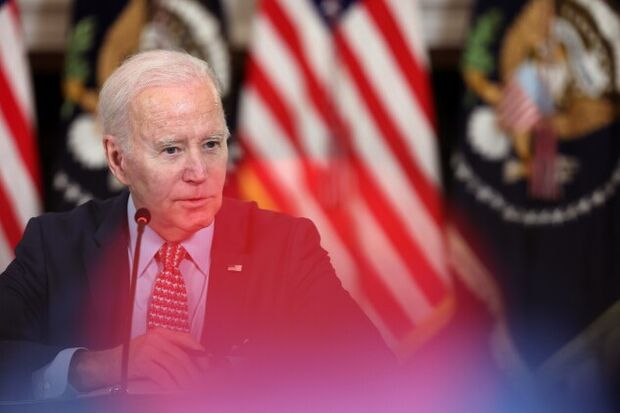 Vice President Kamala Harris said the Texas decision threatens women's rights nationwide and ripples beyond abortion rights.
Abortion Pill to Be Blocked Nationwide Under Judge's Order
Biden warned that it's ultimately Congress that has the power to restore the protections of Roe.
"Let's be clear – the only way to stop those who are committed to taking away women's rights and freedoms in every state is to elect a Congress who will pass a law restoring Roe versus Wade," he said.
Other Democrats also joined in a cascade of outcry. "Today's ruling is another massive step towards Republicans' goal of a nationwide abortion ban and could throw our country into chaos," Senate Majority Leader Chuck Schumer (D-N.Y.) said in a statement. "This ruling from an activist judge is wildly out of step with the law and sets a dangerous new precedent."
Meanwhile, House Democrats today plan to introduce a bill in response to the ruling aiming to affirm the FDA's authority in drug approval, Axios reported. Read more from Josh Wingrove
The Biden administration is weighing every option to strike down the "reckless" court ruling, Xavier Becerra, the Secretary of Health and Human Services, said on Sunday.
He said that ignoring the Trump-appointed judge's ruling, as some Democratic lawmakers have suggested, is another possibility.
"Every option is on the table," he said. "It's incumbent upon us as a country to make sure women have safe and effective medication available."
Meanwhile, attorney General Merrick Garland said the government will appeal the decision and seek a stay pending appeal, stating the court's conclusion "overturns the FDA's expert judgment, rendered over two decades ago, that mifepristone is safe and effective."
What Is Mifepristone and Why Is It Being Banned in the US?
BIDEN'S AGENDA
The president and First Lady Jill Biden host the annual White House Easter egg roll at 10:15 a.m. with Vice President Kamala Harris and Second Gentleman Douglas Emhoff.
Press Secretary Karine Jean-Pierre holds a briefing at 2 p.m.
Beijing, Moscow in US Crosshairs
China's military drills in response to President Tsai Ing-wen's meeting with Speaker Kevin McCarthy (R-Calif.) were on par with the reaction last year after his predecessor, then-House Speaker Nancy Pelosi's (D-Calif.), visited the island, Taiwan's foreign minister said Monday. The People's Liberation Army in China today said it had completed three days of military exercises around the island. Read more
Meanwhile, a US Navy destroyer passed through waters claimed by Beijing in the South China Sea in a show of force that came amid the drills. Read more
Two US lawmakers said they discussed the possibility of bringing Elon Musk's Starlink satellite system into Taiwan with President Tsai to help Taipei's deterence against China.
Apple and Walt-Disney are among US businesses that will face the steepest challenges in a "selective decoupling" from China, a key lawmaker said after a series of meetings with executives and experts in Hollywood and Silicon Valley this week.
Commerce Secretary Gina Raimondo called on European governments to work with the US to fight climate change and counter Chinese clout, the latest sign that Washington hopes allies follow its lead in passing a landmark climate bill.
Raimondo also said her adviser Elizabeth Economy was about to go to China. Raimondo previously said she planned to send her team to China as she weighs a trip to the country herself.
Russia has formally charged Wall Street Journal correspondent Evan Gershkovich with spying, Russian state media reported, citing people familiar with the case.
Politics & Probes
Pennsylvania Sen. Bob Casey, a Democrat who's enjoyed political success in one of the nation's most politically competitive states, announced today he'll run again in 2024, seeking to defend a seat that will help determine control of the Senate.
"There's still more work to do to cut through the gridlock, stand up to powerful special interests, and make the lives of hardworking Pennsylvanians easier," Casey said in a written statement.
Casey, who's just a few days shy of his 63rd birthday, underwent surgery for prostate cancer in February. Read more from Greg Giroux.
Separately, Arizona Independent Kyrsten Sinema is preparing for a reelection campaign, the Wall Street Journal reported, citing people familiar with the matter. Read more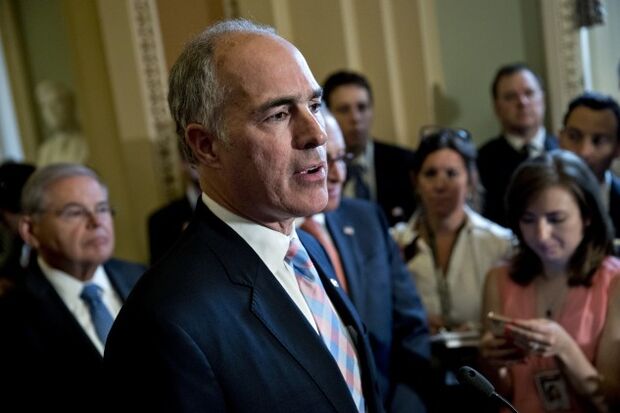 A group of lawmakers including Sens. Elizabeth Warren (D-Mass.), Bernie Sanders (I-Vt.), Sheldon Whitehouse (D-R.I.), and Rep. Pramila Jayapal (D-Wash.) Friday asked Supreme Court Chief Justice John Roberts to investigate the vacations of Justice Clarence Thomas that were paid for by a billionaire Republican donor.
Thomas defended himself against allegations that he may have violated the law by not reporting the vacations, saying he'd been told he didn't have to report the trips. Read more
House Oversight Committee Chair James Comer (R-Ky.) issued subpoenas for documents and bank records as part of his investigation into Hunter Biden and the Biden family, Politico reported, citing an internal memo Rep. Jamie Raskin (D-Md.) sent to Democrats.
On Lawmakers' Radars This Week
The IRS plan released last week for spending its $80 billion contains a warning: The windfall won't be nearly as effective if Congress doesn't also provide the agency with adequate annual funding.
Meanwhile, key details that lawmakers, former Treasury and IRS officials, and tax professionals were hoping to see in the plan are missing. And IRS observers see potential pitfalls the agency will have to avoid. Read more
House members haven't gotten a raise in years, but new guidance provides one way to make their time in Washington a little easier — reimbursement for some expenses.
Hundreds of millions of dollars would go toward efforts to diagnose and treat people suffering long-term Covid symptoms under funding plans put forth by the Biden administration and lawmakers.
Sen. Warren and Rep. Alexandria Ocasio-Cortez (D-N.Y.) sent letters Sunday to 14 of the largest depositors with Silicon Valley Bank that raised concerns over the failed bank's relationship with some of the venture capitalists and tech founders who made up much of its customer base.
A steady rise in states considering guaranteed workplace retirement savings laws has revived a debate over the potential for federal government intervention in covering American workers whose employers don't already offer 401(k)s.
The federal government's pivot to telework in response to the Covid-19 pandemic is fundamentally reshaping long-term agency spending plans for office buildings, parking garages, warehouses, and other physical assets and amenities.
To contact the reporter on this story: Michaela Ross in Washington at mross@bgov.com
Stay informed with more news like this – from the largest team of reporters on Capitol Hill – subscribe to Bloomberg Government today. Learn more.