Veto-Proof Tactic May Change Michigan Law: Ballots & Boundaries

Michigan Republicans say they're ready to kick-start a process that could rewrite state election law in a way that gives Gov. Gretchen Whitmer no way to stop it.
Mandating photo ID to vote, prohibiting the mailing of absentee ballots without request from the voter, and blocking private funding for elections are rolled into petition language that GOP-aligned group Secure MI Vote will file this week, the group's spokesperson Jamie Roe said in an interview. The goal is to use an unusual procedure called "adopt-and-amend," which allows the Republican-controlled Michigan Legislature to enact a petition which has received enough voter signatures—roughly 460,000—to get on a statewide ballot.
Get enough signatures, and the legislature could make it the law on a majority vote without having to go on the ballot and without any opportunity for a veto by the governor, a Democrat.
Roe said the elements within the petition have wide support, and there would be a political risk to Democrats if they campaign against. it. Michigan Democratic Party Chair Lavora Barnes issued a statement calling the effort part of a "playbook of losing, lying, and attempting to cheat their way into office." — Alex Ebert
TEXAS: STAGE SET FOR FINAL PASSAGE OF TEXAS ELECTIONS BILL
The Republican majorities in the Texas House and Senate are close to giving final approval to a contentious elections measure (S.B. 1) and sending it to Gov. Greg Abbott (R) for his consideration.
Among other things, the bill would set new rules for voting by mail, roll back local initiatives meant to make it easier to vote, and expand access in more conservative, rural areas.
A provision aimed at preventing cases like that of Crystal Mason, who cast a provisional ballot in 2016 while on federally supervised release, was removed from the conference committee version of the bill. Mason has said she didn't know she wasn't allowed to vote, but in March 2019 she was sentenced to five years in prison for illegal voting. The case has gone through the appeals process and is pending in the Texas Court of Criminal Appeals. — Fort Worth Star-Telegram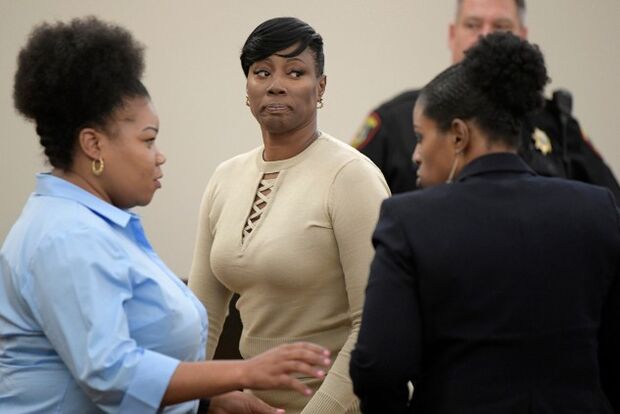 (Were you forwarded this newsletter? Subscribe for free.)
COLORADO: NO 'FRAUDITS' HERE
Colorado Secretary of State Jena Griswold (D) has permanently adopted emergency rules she rolled out earlier this summer designed to block a third-party, Arizona-style election audit from happening in the state.
The rules were included in a final rulemaking that implements the 2021 Colorado Votes Act approved by the General Assembly this year. "We will not risk the state's election security nor perpetuate The Big Lie," Griswold tweeted after filing the notice. "Fraudits have no place in Colorado." — Tripp Baltz
COLORADO: MORE DRAMA IN MESA COUNTY
Another chapter unfolded this week in the saga involving the security breach of voting machines in Mesa County, Colo. Secretary of State Jena Griswold filed suit Monday against Tina Peters, the county clerk and recorder, asking a judge to bar Peters from acting as the county's designated elections official.
The secretary of state, the county district attorney, and the FBI are investigating Peters and other employees for possible criminal violations of Colorado elections law in connection with the breach in which passwords to the county's Dominion Voting Systems equipment were photographed and posted online. Peters was last known to be in Texas, a guest of Mike Lindell, CEO of MyPillow, an avid proponent of the theory that the 2020 election was stolen from Donald Trump. — Tripp Baltz
WISCONSIN: SPEAKER SAYS 'CYBER-FORENSIC' AUDIT NEEDED
Wisconsin Assembly Speaker Robin Vos says a "cyber-forensic audit is necessary to ensure issues did not happen in 2020″ and that "additional resources" have been allocated to an investigative team probing the 2020 Wisconsin presidential election led by former Wisconsin Supreme Court Justice Michael Gableman.
A Vos spokeswoman didn't respond to a request for details about the investigation. But in a podcast interview with former White House senior counselor Steve Bannon, former President Donald Trump's first chief of staff Reince Priebus said a mix of state taxpayer and privately raised funds totaling $680,000 "to start" will be spent on the probe
Vos (R) traveled with Trump this month to a campaign-style rally in Alabama "and told him we will do whatever it takes to help Justice Gableman also uncover reports of systematic fraud," Vos said in a statement. — Stephen Joyce
See also: Election Conspiracy Drama Spreads from Arizona to More States
OREGON: DEADLINES NOT THEIR FORTE
Later this week, Oregon lawmakers will release draft legislative and congressional boundaries ahead of public meetings Sept. 8–13.
They have a court-imposed Sept. 27 deadline to finish drawing maps. The legislature has missed its redistricting deadlines eight of the last 10 times. — Joyce E. Cutler
NEW YORK: UPSTATE VOTERS GET ACCESSIBLE SITES AFTER ALL
Voters from majority-Black neighborhoods in the upstate New York city of Troy will have easily accessible early-voting locations by week's end. The state Appellate Court on Aug. 26 upheld the decision of a lower court requiring the Board of Elections in Rensselaer County to set up early-voting sites that would be easier for low-income and communities of color to reach. The Appellate Court judges ordered the board to select easily accessible early-voting sites by Sept. 3, ahead of the Nov. 2 general election. — Keshia Clukey
Caught Our Eye:
The Idaho Supreme Court ruled that a state law requiring supporters of ballot initiatives to gather signatures from 6% of registered voters across all of Idaho's 35 districts is unconstitutional and can't be enforced. — Courthouse News Service
Some states are hiring "cyber navigators" to protect election security. — Stateline
Resources
Add Us to Your Inbox
Click HERE to sign up for Ballots & Boundaries, your weekly check-in as states change voting laws and revise political districts, influencing power and policy decisions for the next decade.
To contact the reporters on this story: Tripp Baltz in Denver at abaltz@bloomberglaw.com; Stephen Joyce in Chicago at sjoyce@bloomberglaw.com; Joyce E. Cutler in San Francisco at jcutler@bloomberglaw.com; Keshia Clukey in Albany, N.Y. at kclukey@bloomberglaw.com
To contact the editors responsible for this story: Tina May at tmay@bloomberglaw.com; Katherine Rizzo at krizzo@bgov.com