Use Scalpel Not Ax on Guidelines, Transportation Industries Say
Airline, trucking, rail groups want agency guidance modified
Lack of updated website complicates tracking of rules
The Trump administration, forging ahead with its drive to scrap federal regulations, is encountering some pushback from airline, trucking, and rail industries that prefer to keep and revise the guidance they've already gotten from Washington.
Industries seek guidance to help comply with complex rules. These agency policy statements—memorandums, circulars, bulletins and letters—aren't legally binding but often serve as the basis for enforcement. Critics view such guidance as an improper shortcut around formal rulemaking.
The Transportation Department announced in the Federal Register in February that it was reviewing existing guidance documents and sought public comment by May 8 on candidates for repeal, replacement, or modification. Less than 15 percent out of roughly 400 guidance documents or specific sections were targeted for repeal. The vast majority of 51 commenters asked for updates, modifications, revisions or even additional guidance.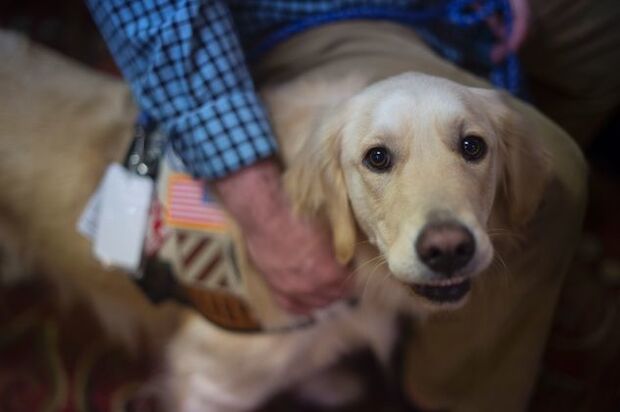 "Working in tandem with existing law and regulations, DOT's guidance plays a key role in ensuring consistent and predictable application of critical safety, labor, and procurement standards," the AFL-CIO's Transportation Trades Department said in a comment.
What Industry Wants
Airlines for America and the International Air Transport Association, in the longest comment at 96 pages, recommend repeal or modification of 21 sections of guidance from the Transportation Department and the Federal Aviation Administration. Among them: the definition of a service animal and an exclusion for towed or taxiing aircraft as ground vehicles.
Several public comments were far briefer and focused on single issues. The American Academy of Sleep Medicine, for example, objected to the Federal Motor Carrier Safety Administration's rollback of several sleep-related safety rules over the past two years, including California's meal and rest break rules for truckers.
Southwest Airlines Co. devoted a 46-page comment letter to a dispute over its use of leased gates at Dallas Love Field, requesting the withdrawal of letters from the agency's general counsel in 2014 that the airline says prevents it from being able to offer additional flights.
States weighed in, including a joint submission from Idaho, Montana, North Dakota, South Dakota, and Wyoming. The comments contained several recommendations for expediting environmental reviews, easing oversight agreements, and developing new guidance to help states negotiate cost rates.
The American Association of State Highway and Transportation Officials outlined its reasoning for speeding National Environmental Policy Act approvals, updating an air quality technical advisory from 1987, and establishing new Buy America guidance. It enclosed a chart with 33 entries suggesting changes to the wording of other documents, indicating how seriously stakeholders take the legality of guidance generally.
The Association of American Railroads recommended four outdated or restrictive safety advisories be repealed or significantly modified: affecting railhead inspections, wheel inspections and information requirements for trains carrying flammable liquids, and the operation of remote-controlled locomotives.
Deregulation a Priority
The Trump administration has made deregulation a priority, and eliminating guidance documents counts when it comes to fulfilling Executive Order 13,771, one of the first orders President Donald Trump signed in January 2017. It requires agencies to cut two rules for every new rule.
A Transportation Department spokesperson, contacted by email, declined to say how long the agency's review of existing guidance would take.
Congress is taking agency guidance documents more seriously, going so far as to repeal last year a 2013 lending bulletin by the Consumer Financial Protection Bureau, using the fast-track process for overturning major rules authorized through the Congressional Review Act.
That caught the attention of the Office of Information and Regulatory Affairs, an agency within the White House Office of Management and Budget that enforces rulemaking. Last month, OIRA issued a memorandum to all agencies asking them to submit economic data on guidance documents to determine if they could be subject to the act.
'Regulatory Dark Matter'
"Guidance is such a vast yet mysterious part of the regulatory universe that it is called 'regulatory dark matter'," said Paul Noe, vice president for public policy at the American Forest and Paper Association, in an email to Bloomberg Government.
No one knows how much guidance there is or how to find it all, said Noe, a former counselor at OIRA during the George W. Bush administration. "It is commendable that DOT is leading efforts to shine light on guidance documents, which would benefit from greater transparency, due process and management."
Senate Homeland Security and Governmental Affairs Chairman Ron Johnson (R-Wis.) has introduced legislation (S. 380) again this year to require agencies to post their guidance documents—broadly defined—on a single online website. A similar version of the bill passed the House last year.
For all the mystery, several respondents to the Transportation Department's notice said guidance was valuable and would be more so if updated and easily accessible.
In a nine-page comment letter, the American Trucking Associations Inc. said, "One of the biggest challenges for ATA, in preparation for writing comments, was to identify all current regulatory guidance that applies to the trucking industry."
Problems With Access
Public access to guidance documents is problematic across government, with users encountering obsolete documents as well as broken links when searching agency websites, according to a draft report written for the Administrative Conference of the U.S. by Cary Coglianese, professor of law and political science at the University of Pennsylvania Law School.
This "malady" of broken links currently afflicts half of the operating administrations listed on the Transportation Department's central guidance webpage, the report said.
"The spirit of guidance is for it to be helpful to regulated entities and to the public, but guidance can only be helpful if people can find it," Coglianese said in an interview.
To contact the reporter on this story: Cheryl Bolen in Washington at cbolen@bgov.com
To contact the editors responsible for this story: Paul Hendrie at phendrie@bgov.com; Robin Meszoly at rmeszoly@bgov.com