Trying to Call Dibs on a New District: Ballots & Boundaries

Rural counties in Colorado see an opportunity as the state gains an eighth congressional seat. They're pushing for a redistricting divorce from Boulder and other cities, saying their needs are different and their members of Congress shouldn't have to look after both kinds of constituents.
Club 20, which advocates for counties in western Colorado; and Action 22 and Pro 15, county groups for northeastern and southern Colorado, jointly submitted their suggestions to Colorado's Independent Redistricting Commissions. They asked the mappers to group all the rural counties in the state into two districts, one for eastern Colorado and one for the west, and let the more populous areas have the other six districts.
More than 85% of Colorado's population lives in the Front Range along the eastern edge of the Rocky Mountains, according to the U.S. Census Bureau.
"While the urban corridor…has experienced considerable growth in population and income in the past 10 years, much of the rest of the state has fallen behind," said Cathy Shull, executive director of Pro 15. "Please do not dilute rural Colorado's voice by combining swaths of rural Colorado with chunks of the urban corridor." — Tripp Baltz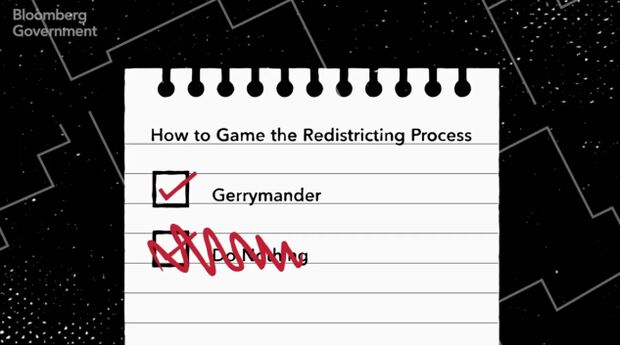 GERRYMANDERING: The Video
Did you know that one state flat-out refused to redistrict and got away with it for 60 years? If the phrase "more pigs than people" catches your attention, WATCH THIS BGOV VIDEO OR READ THE TRANSCRIPT — Andrew Satter
ARIZONA: NEVER-GIVE-UP HITS A NEW LEVEL
If you voted in Arizona's most populous county, the ballot you cast in 2020 might already have been touched by someone who was allowed to have a pen with machine-readable ink and held up to an ultraviolet light as part of an effort by to show that experienced vote-counters got it wrong.
"The sole thing is to get answers so that if we have any problems, we can fix them and we make sure that the next election is safer, cleaner, and run smoothly," state Senate President Karen Fann (R) told KTAR News.
Republicans who did great in downballot races (and control the Legislature) are hyperscrutinzing their top-of-the-ticket failure where the result was close, using as a vendor a new player in election security. READ MORE from Brenna Goth.
ILLINOIS: SIGH OF RELIEF?
The decision by Rep. Cheri Bustos(D) to retire rather than run again could make redistricting a little easier in Illinois.
Remappers have to erase one congressional district anyway.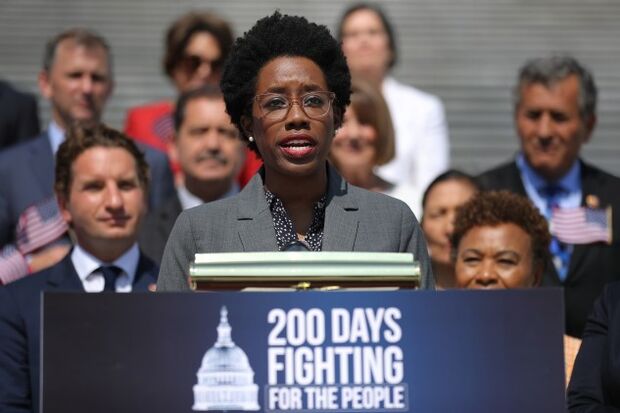 What to watch: With a little creativity, parts of Bustos's district could be combined with the area now represented by Lauren Underwood (D), who narrowly won re-election in 2020. — Stephen Joyce
ALABAMA: TRY THIS ON FOR SIZE
Under pressure from an Alabama Attorney General's Office lawsuit, the U.S. Census Bureau is tightening its data-fuzzing algorithm in hopes it can protect residents' private information while giving states redistricting data that's specific enough to draw political boundaries.
The bureau released the new data last week and asked for states and demographers to test whether the figures were accurate enough to comply with the Voting Rights Act and other legal election compliance rules.
TEXAS: HOUSE NIXES SENATE BILL
A Texas state House committee voted to gut the Senate's vision for voting restrictions, replacing that chamber's proposal (S.B. 7) with a carbon copy of a House bill (H.B. 6), signaling a rift among Republicans over how extensively to change the law.
The original Senate proposal would have restricted early voting hours, banned drive-through voting, and allowed video surveillance at the polls. The House bill would make it harder to remove poll watchers from voting sites and criminalize sending unsolicited absentee ballot applications to voters.
The legislation is in position for a full House vote. — Paul Stinson
FLORIDA: UNHAPPY ELECTIONS SUPERVISORS
The Florida elections overhaul awaiting Gov. Ron DeSantis' signature "makes requesting vote-by-mail ballots and returning those ballots harder," says the president of the Florida Supervisors of Elections, who wonders why lawmakers didn't just require 24-hour camera surveillance and keep the convenience of drop-boxes.
"Instead, the new legislation prohibits that," Hillsborough County Supervisor of Elections Craig Latimer said in a statement. — Jennifer Kay
CALIFORNIA: WHEN TO START THE CLOCK
We're watching a California Citizens' Redistricting Commission meeting today to see if line-drawers want to get started before they get the most up-to-date data from the Census Bureau. Beginning early could let the state avoid delaying its primaries, now scheduled for June 7.
The California Supreme Court ruled last year that the commission should finish its line drawing no later than Dec. 15 if the Census data were to come out July 31. The full block-level data instead could be released as late as Sept. 30, so that timeline was adjusted to Feb. 15, 2022.
The Legislature already delayed the primary once; it initially had been set for March. — Tiffany Stecker
WISCONSIN: REDISTRICTING NOT 'CORE' FUNCTION
Two of Wisconsin's most powerful Republican politicians exceeded their legal authority when they hired two private law firms to defend them in any possible litigation resulting from the state's redistricting process, a Wisconsin circuit court judge decided last week.
Only activities directly concerned with making laws are "core" legislative functions, the judge ruled. Redistricting is not a core legislative function and the political leaders can't hire lawyers for legal assistance, the judge wrote.
Wisconsin Assembly Speaker Robin Vos, one of the two politicians named in the lawsuit, said he'll appeal. The other, state Senate Majority Leader Devin LeMahieu, didn't respond to a request for comment. — Stephen Joyce
WISCONSIN: STILL WANT TO VOTE?

The Wisconsin Elections Commission will mail postcards to 187,754 people who haven't voted since the November 2016 general election and ask if they still want to be registered.
State law requires voter-list maintenance every two years to drop those who've moved , died, or been convicted of a felony. Postcards to the inactive voters will cost $71,500, or about $0.38 a piece. — Stephen Joyce
Ballots & Boundaries is your weekly check-in on what states are doing to change voting laws and reconfigure political boundaries in once-a-decade redistricting. SUBSCRIBE
To contact the reporters on this story: Tripp Baltz in Denver at abaltz@bloomberglaw.com; Brenna Goth in Phoenix at bgoth@bloomberglaw.com; Stephen Joyce in Chicago at sjoyce@bloomberglaw.com; Alex Ebert in Columbus, Ohio at aebert@bloomberglaw.com; Tiffany Stecker in Sacramento, Calif. at tstecker@bgov.com
To contact the editors responsible for this story: Tina May at tmay@bloomberglaw.com; Katherine Rizzo at krizzo@bgov.com