Trump's Anti-Incumbent Endorsements Face First Test Next Month
West Virginia primary on May 10 features two GOP lawmakers
First of several House primaries he's targeting a congressman
The heated primary next month between two West Virginia incumbents will provide an early sign of former President Donald Trump's ability to shape the House Republican conference as the party pushes to win control of the chamber.
Voters on May 10 will choose between two conservatives forced together after the state lost a seat in reapportionment: Rep. Alex Mooney, who's made Trump's endorsement a campaign centerpiece, or Rep. David McKinley, who's crossed the new 2nd District explaining why he was one of the only House Republicans to vote for the bipartisan infrastructure package (Public Law 117-58), which directs some $6 billion to the state's ailing roads and bridges.
National groups wading into multiple GOP primaries see the race as one that could set the tone for the next few months of nominating contests and for what types of legislators populate the majority in the next Congress.
Club for Growth President David McIntosh, who's supporting Mooney, said the race is a "bellwether for the heart and soul for the Republican majority that I think we're going to get in November."
"Is it going to be in line with the old-style, moderate Republican McKinley has been his whole career?" McIntosh said. "Or will it be a majority more in tune with Trump's willingness to fight?"
Trump's sway over the party will face a higher-profile test a week earlier, as he backed author J.D. Vance in the crowded May 3 Senate primary in Ohio. But the West Virginia House primary is the first to test it against an incumbent.
McKinley and Mooney had similar voting records while Trump was in office, siding with him 92% and 87% of the time, respectively, according to FiveThirtyEight. But McKinley broke with Trump on some key votes last year, most notably by supporting the infrastructure package Trump railed against and the creation of a bipartisan commission to investigate Jan. 6.
Rather than ideology, the race is about the future of the Republican Party, said Sarah Chamberlain, president and CEO of the Republican Main Street Partnership, which is backing McKinley.
"It's a fight for the party," Chamberlain said. "It's Trump versus the Main Street-type of Americans."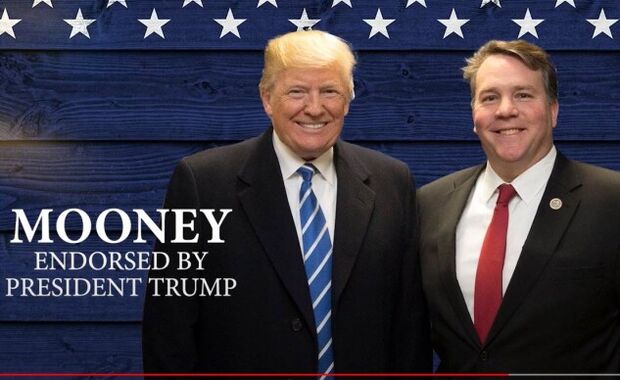 Trump is targeting incumbents in several other contentious primaries who he said weren't loyal in backing him as the winner of the 2020 election.
That includes several who voted to impeach him, most notably Rep. Liz Cheney (R-Wyo.). Harriet Hageman, an attorney challenging Cheney in the Aug. 16 primary, not only received Trump's support, but also that of House Minority Leader Kevin McCarthy (R-Calif.) and dozens more of Cheney's colleagues.
In Illinois' 15th District, which hosts another primary featuring multiple incumbents on June 28, Trump backed Rep. Mary Miller over Rep. Rodney Davis, who voted to create a bipartisan Jan. 6 commission. Trump's also endorsed challengers to multiple Republican incumbents in both South Carolina's June 14 primaries and Washington state's Aug. 2 primaries.
If Mooney wins on May 10, McIntosh said the race will be one Trump "can point to and say, 'See, my endorsement mattered in a hard-fought race with millions of dollars. My guy won.'"
Mooney and his supporters have used Trump's endorsement heavily in ads. Among primary voters who know about Trump's endorsement, Mooney is up 20 percentage points, according to Club for Growth PAC internal polling shared with Bloomberg Government.
Other polling has found the race to be closer. McKinley and Mooney had similar name recognition and favorability among voters in the 2nd District, according to a mid-March poll by North Star Opinion Research conducted for the West Virginia Chamber of Commerce.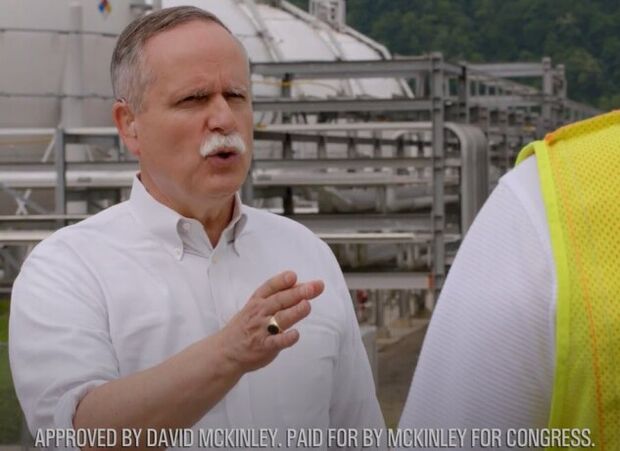 McKinley, who's highlighted Mooney's move to the state from Maryland where he served in the state legislature, isn't shunning Trump—despite Trump's efforts to defeat him. West Virginia Gov. Jim Justice (R) endorsed McKinley in a recent ad, saying the congressman "stands with Trump." And McKinley noted in an interview at the Capitol that Trump wanted a large infrastructure package while he was president.
But while the election result may signal the hold Trump still has on the party, McKinley said he hopes it instead indicates there's still a place in the GOP for members willing to work across the aisle.
"I want to be the poster child that shows that it's OK to work with other people if you want to get something done," he said.
To contact the reporter on this story: Emily Wilkins in Washington at ewilkins@bgov.com
To contact the editors responsible for this story: Kyle Trygstad at ktrygstad@bloombergindustry.com; Bennett Roth at broth@bgov.com