Trump Wins No Matter Who Gets Pennsylvania Governor Nomination
Trump-endorsed contender wants to make all voters reregister
PAC switches sides to try to stop momentum of Trump's choice
Bloomberg Government subscribers get the stories like this first. Act now and gain unlimited access to everything you need to know. Learn more.
Nine Republicans are on Pennsylvania's ballot as the party picks a nominee for governor. No matter who gets the most votes Tuesday, though, one of the victors will be Donald Trump.
Just like Trump, the Pennsylvania candidates have been hammering the point that election misdeeds are a front-burner issue. The Trump-endorsed contender, Doug Mastriano, has pushed that line the farthest, saying the state needs a dedicated fraud squad and that he wants to force every voter to re-register.
"We're going to start all over again," he said in an April debate. That's not an idle threat; in Pennsylvania, the chief election overseer, the secretary of state, is appointed by the governor. The legislature has a GOP majority, though the size of next year's Republican tilt could be smaller after commission-run redistricting.
Trump waited until almost the last minute — May 14 — to endorse, after Mastriano took a lead in opinion polls, and after candidates spent months demonstrating their affinity for the ex-president and featuring him in their commercials.
Even the lone Democrat in the race felt compelled to talk about Trump. Attorney General Josh Shapiro aired an ad declaring that a Mastriano nomination would be a victory "for what Donald Trump stands for."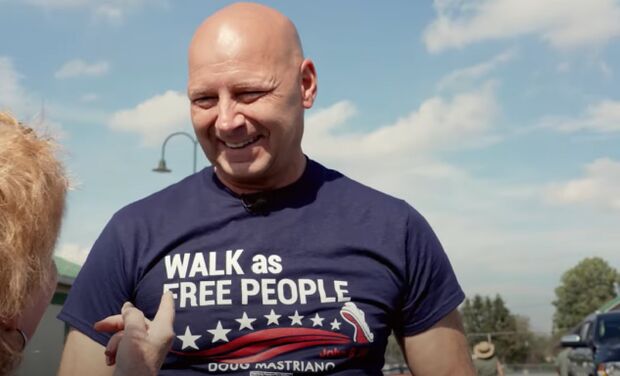 "That's sort of where Pennsylvania is right now: There is not an alternative on the Republican side to Trump's brand of conservatism or Trump's brand of Republicanism," said Dickinson College political scientist Sarah Niebler. "There's not a sort of counterweight to that in Pennsylvania or frankly, I think, in a lot of places across the country right now."
Long before Trump picked his favorite in the race, he tried to help most of the field by directing his animus at candidate Bill McSwain, whom he had appointed as a federal prosecutor. Trump called him a "coward" for not doing more to challenge Joe Biden's slim victory in the state—50% to 48.8%.
On Sunday, an organization that had supported McSwain switched and now backs former congressman Lou Barletta as a stronger alternative to Trump's favored candidate. Barletta would be more likely to win in the fall than Mastriano, Matt Brouillette, president and CEO of Commonwealth Partners Chamber of Entrepreneurs, said in a statement.
The group's PAC had been airing ads supporting McSwain. "We view Doug Mastriano as an extreme outlier, even within the Republican Party," Brouillette said in an interview before shifting to Barletta.
McSwain is "a conservative outsider" who's the only candidate capable of winning in November, his campaign manager, James Fitzpatrick, said Sunday in a statement.
The candidates leading in pre-primary surveys are:
Mastriano, a retired Army colonel and state senator who organized buses to the Jan. 6, 2021, rally that preceded the attack on the U.S. Capitol. He's been subpoenaed by congressional investigators, but he said in the April debate "there are no legal issues."
Barletta, a former four-term congressman and chair of Trump's Pennsylvania campaign.
McSwain, who touts his law and order focus, and his appointment by Trump as the U.S. attorney for the Eastern District of Pennsylvania. Trump issued anti-endorsement saying his former appointee "let our Country down" after the 2020 election.
Former Delaware County Councilman and business owner Dave White, whose campaign plays up his roots as a union pipefitter.
Also on the ballot: longtime political strategist Charlie Gerow, surgeon Nche Zama, and Montgomery County Commissioner Joe Gale, plus two who say they now support Barletta—former U.S. Rep. Melissa Hartand state Sen. Jake Corman.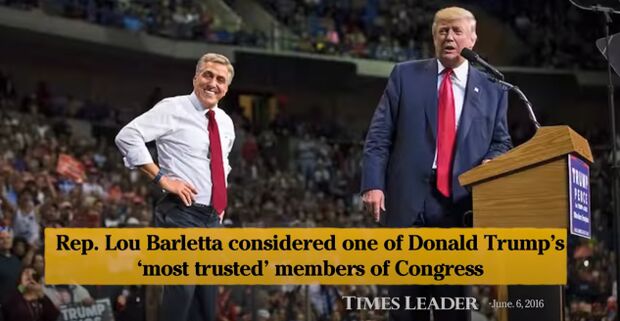 With so many candidates splitting up the primary vote, whoever wins probably won't be the choice of a majority of Republican voters.
"Unfortunately, although Mastriano is garnering support from less than 30% of likely primary voters, given the large field of candidates, this could be enough to secure him the nomination," Brouilette said in an emailed statement.
Mastriano Backlash
A month-old group called Pennsylvania Patriots for Election Integrity aired ads attacking Mastriano as a "fake conservative" who "failed to audit the 2020 election." Messages left for the Ohio law firm that registered the group, Langdon Law LLC, weren't returned.
Pennsylvania Senate Majority Leader Kim Ward (R) endorsed White last week, saying that while Mastriano appeals to the GOP base, "I fear the Democrats will destroy him with swing voters."
In an interview with WHTM-TV, Mastriano predicted he'll benefit from those attacks. "In the end, it confirms so many people's suspicions that there is a political establishment that tries to pick winners and losers. Sadly in the Republican establishment, they tend to pick losers," he said.
Former US Rep. Tom Marinocampaigned over the weekend for Barletta, saying he felt compelled to get off the sidelines after Trump tossed Barletta "under the bus".
See also: Hard-Liners Gain in Pennsylvania G.O.P. Races, Worrying Both Parties (NY Times)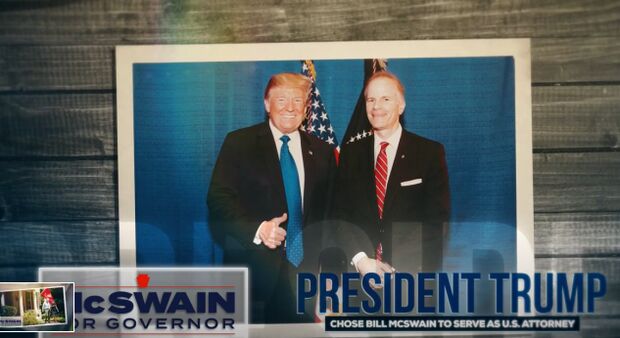 The extent to which the candidates are willing to go to change Pennsylvania election law is one of the few ways to tell their platforms apart.
They all oppose abortion rights. They all contend that Gov. Tom Wolf (D) mismanaged the pandemic, and they all say they want to promote Pennsylvania's energy industry. All raised their right hands in an April 27 debate when asked by the moderators to affirm that they believed no-excuse mail-in ballots should be eliminated.
Mastriano set himself apart by suggesting that all existing voter registrations be thrown out to restart with a fresh database. He also said he'll introduce legislation to create a state office dedicated to investigating election fraud; to mandate annual audits of voting machines and other elections operations; and to require lawmakers' approval for any election law changes imposed by a court.
2020 Reverberations
One reason voting has taken hold as a campaign issue is that the presidential election was the first under a 2019 law that expanded absentee voting. After Trump advised people not to use the mail, Joe Biden won 1.4 million more of the mail-in votes than Trump.
And if that wasn't enough to raise partisan eyebrows, state law didn't allow for early counting of the mailed ballots, fueling wildly distorted interpretations from people who were horrified to see a preliminary Trump edge evaporate once everything was tallied.
"The rules were changed in the middle of the game, and that didn't sit well with a lot of voters, including independents, not just Republicans," said Harrisburg, Pa.-based GOP strategist Vince Galko, who isn't working with any of the Republicans in the primary.
Mastriano used his position in the state Senate to host a hearing with Trump's lawyers, and he sought to emulate Arizona's voting audit before clashing with Corman over how a legislative probe into Pennsylvania's 2020 election should proceed (it's now stalled in state court).
Mastriano complained at the April debate that "I'm the only one here who did something about voting integrity."
"I've stood alone over the last two years," he said.
Democratic Counterpoint
The Democratic Governors Association describes the campaign stance of the whole GOP field as "desperate kissing up to Trump."
They're "too busy embracing harmful policies and out-Trumping one another to address the biggest issues working families face," association Deputy Communications Director Sam Newton said in a statement.
Shapiro's election plan defends his efforts to counter lies about Trump's loss. He promises to reject efforts to restrict voting by mail, and also emphasizes his support for abortion rights.
See also: Pennsylvania Abortion Fight Reveals Instability of Swing States
Shapiro's potential appeal to suburban women is part of the calculation Republicans are making as they consider which of their choices would fare best in the general election, said Alison Dagnes, a Shippensburg University political scientist and author of several books on political media.
"Renting buses to go to the Jan. 6 insurrection is not going to get suburban women," she said.
See also: Pennsylvania Candidates Were in Washington on Jan. 6 (Washington Post)
To contact the reporter on this story: Jennifer Kay in Miami at jkay@bloomberglaw.com
To contact the editors responsible for this story: Katherine Rizzo at krizzo@bgov.com; Tina May at tmay@bloomberglaw.com
Stay informed with more news like this – from the largest team of reporters on Capitol Hill – subscribe to Bloomberg Government today. Learn more.