Trump Poverty Yardstick Imperils Food Aid for Some, Group Says
SNAP benefits, school lunch eligibility seen pared by proposal
Administration could act after comment period ends June 21
More than 200,000 people would lose food assistance under the Trump administration's proposal to update the poverty threshold using a lower measure of inflation, according to the liberal Center on Budget and Policy Priorities.
In addition to individuals who would lose eligibility for Supplemental Nutrition Assistance Program benefits, more than 100,000 school-aged children would lose eligibility for free or reduced-price meals, a CBPP analysis , released Tuesday, found.
The Office of Management and Budget posted a notice in the Federal Register that it would seek comments on updating the Census Bureau's poverty threshold. Comments are due by June 21.
Democrats Warn Trump Against Proposed Change to Poverty Measure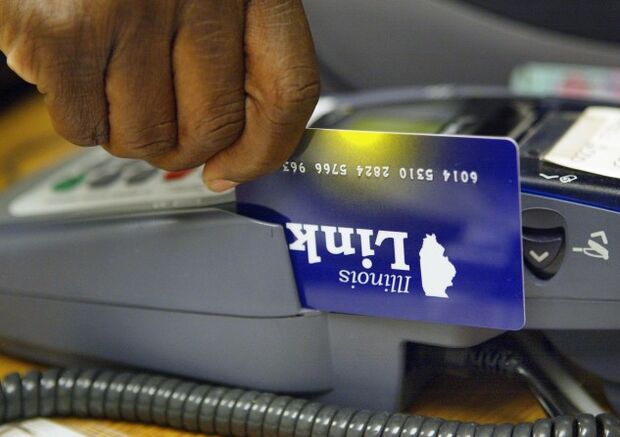 While President Donald Trump's administration made several proposals, the CBPP focused on the potential impact of indexing the poverty line using the "chained consumer price Index" instead of the traditional consumer price index. The chained CPI shows a slower pace of price gains because it assumes consumers will substitute less expensive items when prices for specific good increase significantly. Because of that, many economists consider it to be more accurate than the regular CPI.
Only Memo Needed
An administration official, speaking on condition of anonymity, said the inflation measure was worth re-evaluating because it has remained unchanged for 40 years, Bloomberg News reported.
After the comment period, the administration "can move forward at any time and can do so by a memo" without soliciting comment from Congress, Aviva Aron-Dine, CBPP vice president for health policy, said during a press call Tuesday.
"You might expect an OMB analysis to provide a list of programs affected and a published estimate of people being affected," said Aron-Dine. "The administration did none of those things."
To contact the reporter on this story: Teaganne Finn in Washington at tfinn@bgov.com
To contact the editors responsible for this story: Paul Hendrie at phendrie@bgov.com; Robin Meszoly at rmeszoly@bgov.com; Jonathan Nicholson at jnicholson@bgov.com