Trump Backing, Club for Growth PAC Lift Budd in North Carolina
Congressman's outside spend support dwarfs opponents'
Polling lead not enjoyed by others backed by ex-president
Rep. Ted Budd appears on track to become the Republican Senate nominee in North Carolina, with a cushion that has eluded Donald Trump's endorsees in the two other competitive GOP Senate primaries being held this month in states the party is defending.
Despite a similarly crowded primary, Budd appears to be having an easier time than did JD Vance, the author and venture capitalist who won Tuesday's primary in Ohio by an 8-point margin after a late surge. He's also far better positioned than celebrity physician Mehmet Oz, who faces a narrow race in Pennsylvania.
The difference is that along with Trump's endorsement, millions of dollars in TV ad spending from the Club for Growth PAC gave Budd a roughly 15-to-1 outside spending advantage over his primary opponents. That's helped Budd coast with a double-digit polling lead over the past month, while a poll conducted for the Club's political action arm last week found him ahead by 20 points.
"Is the Club support helpful? Absolutely," said Jonathan Felts, a Budd campaign adviser. "We make no apologies for it."
But Trump's endorsement is "the single biggest asset we've had in this race," Felts added. He said the endorsement gave the campaign its central message to build grassroots support in a state Trump won twice and remains popular.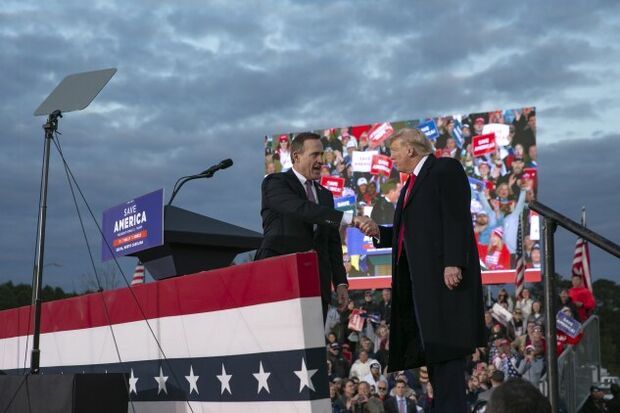 Budd's opponents in the May 17 Republican primary include former Gov. Pat McCrory, former Rep. Mark Walker, and military veteran Marjorie Eastman. They're running to hold the seat of retiring Sen. Richard Burr (R) in a race critical to GOP hopes of taking back the majority. The winner will likely face Cheri Beasley, a former state supreme court chief justice who's heavily favored to win the Democratic nomination.
The Club and an allied group called School Freedom Fund have aired TV ads for months calling McCrory too moderate and too willing to compromise with Democrats. Recent ads said the former governor put Democrats in charge of selecting textbooks for North Carolina schools, though McCrory's campaign said he had a limited role.
One ad accused McCrory's appointees of "pushing critical race theory, teaching kids to hate America."
Money, more than Trump, is responsible for what's happening in the race, according to the McCrory campaign.
"If the Club doesn't spend $15 million, this isn't even a race," McCrory adviser Jordan Shaw said.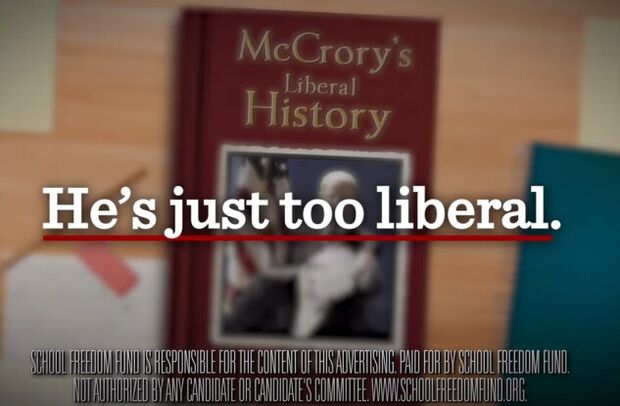 Next Tests
The May 17 primaries in North Carolina and Pennsylvania are the next big tests for Trump-endorsed candidates, who had a strong night Tuesday in Ohio. Republicans are defending the seats of retiring GOP senators in each of the three states, which are all top targets for Democrats.
"Trump still controls the Republican Party," said Justin Barasky, a Democratic strategist who managed Sen. Sherrod Brown's (D-Ohio) campaign in 2018.
Barasky said that before Trump's endorsement, Vance was mired in a pack of a half-dozen primary candidates, but his poll number rose as the endorsement dominated the final weeks of the race.
The Club's super PAC has spent a total of more than $25 million so far in Republican congressional primaries in about a dozen states, according to FEC disclosures. Its biggest donor is Richard Uihlein, founder of the packaging company Uline Inc., who's given it nearly $18 million in the current election cycle.
The Club opposed Trump's pick in Ohio, siding with former state Treasurer Josh Mandel, but Vance had support from a super PAC funded by Silicon Valley mogul Peter Thiel. The pro-Vance super PAC, Protect Ohio Values, ultimately outspent the Club, $14 million to $9 million, according to independent expenditure reports filed with the FEC.
In Pennsylvania, Oz is being outspent by former hedge fund executive David McCormick. A pro-McCormick super PAC, Honor Pennsylvania, has spent about $15 million, according to FEC reports, compared to about $3.5 million spent by the pro-Oz super PAC American Leadership Action. Both candidates have poured millions of dollars of personal wealth into the campaign as well.
The latest public poll there had the three leading candidates separated by 5 points.
To contact the reporter on this story: Kenneth P. Doyle in Washington at kdoyle@bgov.com
To contact the editors responsible for this story: Kyle Trygstad at ktrygstad@bloombergindustry.com; Bennett Roth at broth@bgov.com