Tribes Make 'Community of Interest' Case: Ballots & Boundaries

Tribal political clout will be a dynamic to watch now that 2020 Census data has changed the nation's official racial portrait.
U.S. residents were allowed to check multiple boxes to reflect mixed heritage, and there was an 85.2% bump in the number of people identifying as American Indian or Native Alaskan: 9.7 million, up from 5.2 million in 2010.
The Native American Rights Fund is going through the Census figures to identify where tribes will be able to make a strong case for drawing political districts that align with indigenous voter blocs under the Voting Rights Act, staff attorney Matthew Campbell said in an interview.
The organization is focusing on Alaska, Arizona, New Mexico, Montana, and the Dakotas, as well as specific counties in Wisconsin, Minnesota, Utah, and Michigan. "Our communities are often compact and tight enough to be within their own districts, so compliance with the Voting Rights Act is right up at the top of our advocacy efforts," he said.
Jolene Jones, Native American Community Development Institute coordinator, pressed the point during the Minnesota Senate's Redistricting Committee first meeting, asking for a tribal-centric district. "We can finally have an opportunity to vote for a candidate with shared values and interests," she said. — Alex Ebert and Stephen Joyce
See also: Minority Gains in Census Vulnerable to Republicans Drawing Lines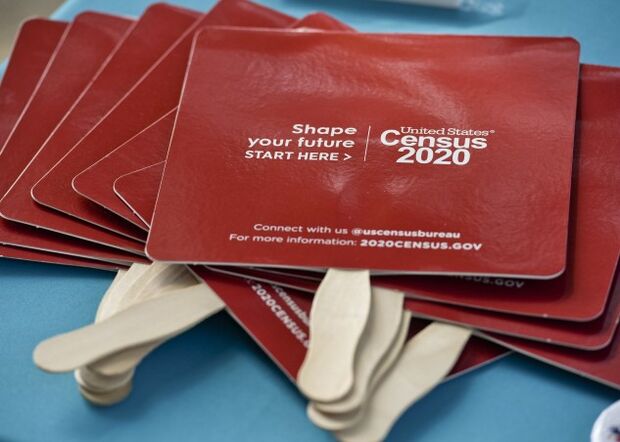 (Were you forwarded this newsletter? Subscribe for free.)
FBI: 'KNOCK AND TALK"
FBI agents are ready to pay a visit to anyone sending threats or harassing messages to elections workers, U.S. Justice Department officials told a meeting of the National Association Election Directors. Federal authorities have a new task force charged with addressing those threats.
A "knock-and-talk" from FBI agents asking about social media posts could be effective in stopping some of the harassment even when charges aren't filed, Kirk Spielmaker of the FBI's Public Corruption Unit, told the group. "This is a top priority for us," he said. — Jennifer Kay
NORTH CAROLINA: RACE-BLIND MAPMAKING
Republican lawmakers in charge of North Carolina's redistricting will attempt a race-blind approach over the objections of Democrats.
The House and Senate redistricting committees—both led by GOP majorities—approved a set of criteria that calls for ignoring racial demographics, partisan data, and past election results. The criteria focus on equal population, contiguity, compactness, and respecting county lines, while allowing lawmakers to consider incumbents' places of residence.
Democrats questioned how that approach could ensure new maps don't disadvantage Black voters.
North Carolina is gaining a 14th congressional seat based on population growth. — Chris Marr
COLORADO: DIFFERENT WAYS TO COUNT INMATES
Colorado's Independent Congressional Redistricting Commission has rejected a proposal to count prisoners in the district where they lived before incarceration. And the state's other redistricting commission has voted to do the opposite for remapping state House and state Senate seats.
There were 17,506 incarcerated people in Colorado's 26 prisons and jails of April 1, 2020, commissioners said, citing state Department of Corrections data. — Tripp Baltz.
ILLINOIS: LAWYERING UP
Illinois state Senate President Don Harmon (D) added Latham & Watkins LLP partner Colleen Carlton Smith to his stable of lawyers to defend him in a GOP-launched lawsuit challenging state legislative redistricting maps. The maps were drawn by the Democratic Party-controlled Illinois Legislature and signed into law by Gov. J.B. Pritzker (D). She joins fellow Latham partner Sean Berkowitz on the case. — Stephen Joyce
MICHIGAN: COMMISSION HIRES GOP REDISTRICTING FIRM
BakerHostetler and its of counsel Mark Braden are well-known in redistricting circles for years of defending Republican-drawn maps. But this cycle they'll be fending off GOP attacks on a new client.
The firm was the first, and only, litigation counsel applicant to represent the Michigan Independent Citizens Redistricting Commission. That left the 13-member group no choice but to hire Braden's team to the chagrin of Democrats, and Voters Not Politicians, the group behind the state constitutional amendment creating the commission. — Alex Ebert
WISCONSIN: LAWSUIT ALLEGES BOUNDARIES UNCONSTITUTIONAL
Democratic elections attorney Marc Elias filed a federal lawsuit on behalf of six Wisconsin voters alleging the current congressional and legislative district boundaries are unconstitutional. It was submitted in U.S. District Court in Madison less than 24 hours after the U.S. Census Bureau released population numbers that will guide the redistricting process. It asks the court to prevent the Wisconsin Elections Commission from using the current maps for any future elections and to draw new maps if Gov. Tony Evers and legislators don't reach a deal. — AP
Caught Our Eye:
Resources
Add Us to Your Inbox
Click HERE to sign up for Ballots & Boundaries, your weekly check-in as states change voting laws and revise political districts, influencing power and policy decisions for the next decade.
To contact the reporters on this story: Jennifer Kay in Miami at jkay@bloomberglaw.com; Stephen Joyce in Chicago at sjoyce@bloomberglaw.com; Chris Marr in Atlanta at cmarr@bloomberglaw.com; Alex Ebert in Columbus, Ohio at aebert@bloomberglaw.com; Tripp Baltz in Denver at abaltz@bloomberglaw.com
To contact the editors responsible for this story: Tina May at tmay@bloomberglaw.com; Katherine Rizzo at krizzo@bgov.com